Sydney Airport And Parking: Everything You Need To Know
Submitted by

admin

on Sun, 19/03/2023 - 21:18
An Introduction To Sydney Airport Parking
Are you looking for a place to park your car at Sydney Airport? You're in luck as the airport has plenty of parking options! Whether it's domestic or international travel, they have separate car parks to meet everyone's needs. Plus, they also offer valet services at terminals 1 and 2. In 2018, two new multi-deck near-airport car parks opened up, providing more options at competitive prices for different budget needs. So if you're looking for a place to park your car, Sydney Airport has got you covered!
Sydney Park & Fly
ParkingMadeEasy.com.au offers Sydney Park & Fly as an exceptional Airport Parking option near the terminals. This car park has been around for a while and provides top-notch service. Their shuttle runs on demand and can have you to the terminals in no time. Plus, with their personal assistance and well-lit area, you won't be stuck waiting around. This is definitely a great choice when it comes to Airport Parking in Sydney.
Long Term Parking Sydney Airport
If you're looking for affordable parking at the airport for an extended period, then P3 is the way to go. The rates are much lower than in P1 and P2, so it's a great option for domestic passengers. Plus, it only takes 8 minutes to walk from P3 to either of the Domestic terminals. Alternatively, The Blu Emu Car Park is a great budget option. A free shuttle bus will get you there in around 15 minutes. So, no matter what your needs, you can find the right car parking solution for you.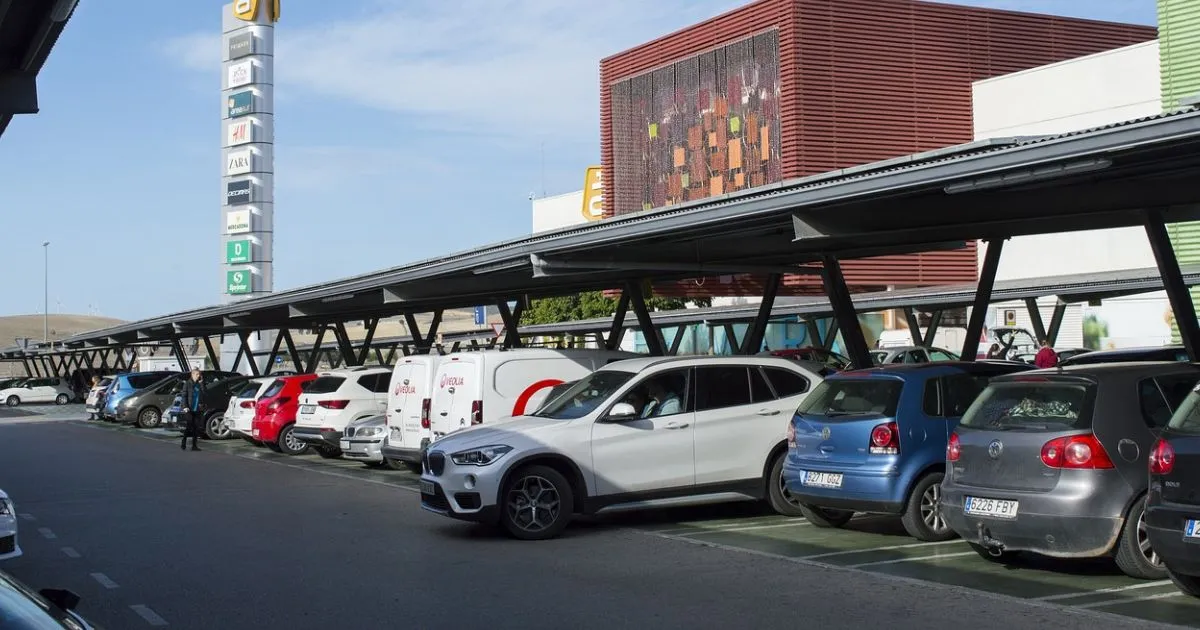 Valet Parking Sydney Airport
Virgin Australia offers a special premium-class valet service for their 'Velocity Gold' and 'Velocity Platinum' customers. If you're one of them, you can head straight to Terminal 2 to use this exclusive service outside the business lounge. Besides that, there are also regular valet services available at Level 3 of P1 and P2, as well as a drive-up valet service on the departures roadway of Terminal 2. So if you're looking for an easy and convenient way to park your car at the airport, these services should have you covered.
Sydney International Airport Parking
Are you flying from Terminal 1 (T1)? Great, looking for a place to park your car? Well, you're in luck! Right opposite T1 are two great parking options: P7 and P9. P7 is a multi-storey car park with clever lighting that makes it easy to find the perfect spot. It offers a free 15 minute stay, which makes it great for picking up or dropping off. Normal rates are charged for stays between 0-15 minutes and 3-24 hours and then there's a set premium charge for each day your car remains beyond 24 hours. P9 is the open-air car park- perfect if you need to park for longer. It offers a set rate for stays of between three and 24 hours, and then a set fee for each additional day beyond 24 hours - although it's typically more expensive than P7. So whatever your needs, you can find the perfect spot with ease!
Map Displays Sample Listings Only; Start Your Free Trial Now To View All Listings Near You.
Mascot Car Parking Spaces For Rent
Parking Made Easy helps you find parking where you need it with the best car parking spaces for rent in Mascot.
Access unlimited search results, listings and more.
Pages
Guide To Sydney Airport
Sydney Kingsford Smith Airport - or SYD, as it's known to locals - is Australia's busiest airport! It has flights going all around the world and domestically. And not only that, but it also serves as a cargo flight hub too! In 2016 alone, over 41 million passengers flew through here. Wow! So if you're looking to get around Australia or abroad, this is the place to be!
What Are Sydney Airports Contact Details?
Address: 133 SYD/133 793, Sydney Airport, NSW 2020, Australia. Phone: +61 2 9667 6111 Website: Sydney airport
Location of Sydney Airport
Sydney Airport is conveniently located in the suburb of Mascot, just nine kilometres away from the city centre. You can easily get there in less than 30 minutes by car. Plus, trains and buses run regularly to and from both the airport and the city's many suburbs - such as Bondi Junction, Burwood and Marouba. The Route 400 bus runs both east and west of the airport, so you can easily connect with other suburbs too. Getting to Sydney Airport has never been easier!
History of Sydney Airport
Sydney Airport has quite the history! It all started in 1919 when the Australian Aircraft and Engineering Company leased land in Mascot to build an aerodrome. The first flight took place that same year in November, and by 1925 the federal government had taken control of the airport. Fast forward to 1940s and SYD was already serving as a base for flights to and from Melbourne and Adelaide. The 60s saw further extensions, with the construction of a large north-south runway. This paved the way for the International Terminal in 1970, allowing jumbo jets to arrive at Sydney Airport for the first time. And then by the 70s, this same runway was made one of the largest in the southern hemisphere. In 2002, Sydney Airport was sold to commercial third parties and is now managed solely by the Sydney Airport Corporation Limited. There are plans for more expansions too - high-rise offices, extra parking bays and even more terminal space! Pretty cool huh?
Sydney Airport Facilities
Heading to the airport? You'll find everything you need at Sydney Airport! From huge duty free areas, convenience stores and designer clothes outlets to snack bars, fast food joints and even gourmet restaurants run by famous Australian chefs - it's all there. Kick back with a bite to eat or pick up some essentials before your flight - Sydney Airport has it all!
Smoking areas

Prayer room

Postal services

Pet collection

Pharmacy

Free WiFi

Family facilities

Currency exchange

ATM machines

Visitor information booth

Terminal car park

Long-term car park

Drop-off zone

Toilets
Disabled access

Baby-changing facilities

Shopping

Duty free

Convenience stores

Newsagents

Designer brands

Souvenirs

Food

Restaurants

Cafés

Chocolate shops

Drinks

Bars

Alehouses

Coffee shops
Sydney Airport Hotel And Parking
Are you looking for a place to stay near Sydney Airport? Here's a quick guide to three of the most popular hotels in the area. Rydges Sydney Airport is a luxurious, modern hotel located only five minutes away from Terminal 1 and offering rooms with comfortable beds, minibars, free WiFi and huge flat-screen TVs. The hotel also features a restaurant, a sports bar and even a gym. Ibis Budget Sydney Airport is an economy hotel that's just six minutes from the airport but has no restaurants or bars. The air-conditioned rooms come with flat-screen TVs and Internet access for a surcharge. And lastly, Stamford Plaza Sydney Airport is an upscale hotel located 12 minutes from the airport. Luxurious rooms come with free WiFi, flat-screen TVs, minibars and desks. There's also a business centre, an Argentinian restaurant and a sports bar. Both self-parking and valet parking are available to guests. It takes just six minutes to drive from the Stamford Plaza to SYD Terminal 1. So, if you're looking for a place to stay near Sydney Airport, these three hotels should definitely be on your list of options!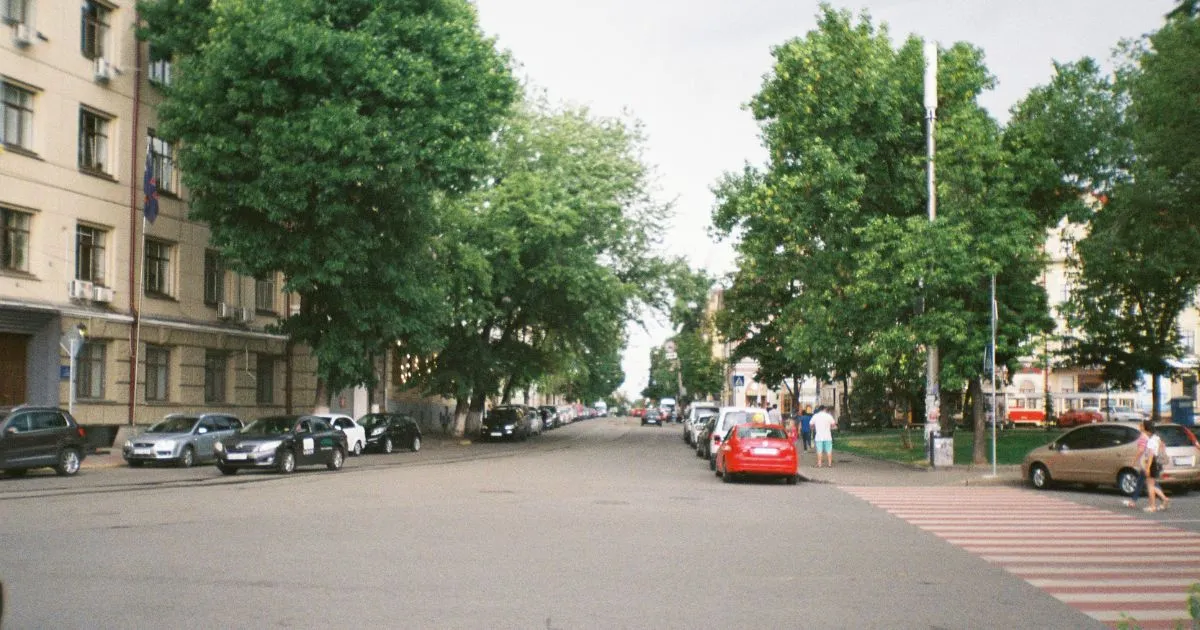 Top Things To Do In Sydney Airport
If you're looking for something special to remind you of your time down under, Sydney Airport won't disappoint. From Australian Way and the 'Think...' stores offering high-end Australian clothing, to A Little Something and Produce by Around Australia selling gourmet foods, wines and champagnes - there's something for everyone. Whether you want something to take home as a souvenir or you're looking for the perfect gift for someone special, Sydney Airport has you covered.
Get A Glimpse Of Indigenous Culture
If you're stuck in the airport and don't have time to explore Sydney, Rainbow Serpent The gallery is a great way to get a glimpse of local Aboriginal art. There's an incredible selection, from didgeridoos and wood carvings to painted silk sculptures. It's a fantastic way to learn about the ancient culture of Australia. Plus, it's a great way to pass the time while waiting at the airport!
Find Designer Bargains
The Heinemann Tax & Duty Free store is the place to be for great deals on beer, wine, sweets and fashion! There are over 28,000 products available at amazing prices. Whether you're looking for designer cosmetics or signature fragrances, sunglasses or watches, there's something to suit everyone. Don't miss out on brands like Jimmy Choo, MCM, Montblanc and Fendi - the perfect way to treat yourself!
Enjoy The Taste Of Southeast Asia
Heading to Sydney Airport? You'll be spoilt for choice when it comes to food! From Japan, China, Italy and Hong Kong - there's something to satisfy any craving. For the high-end foodies, make sure you check out Wolfgang Puck's bistro or the classic wood-fired chicken at Kitchen by Mike. If burgers are your thing, you won't be disappointed at Benny Burger where Shannon Bennett dishes up her creative cuisine! You're sure to have an amazing experience dining at Sydney Airport. Enjoy!
Buy Italian Designer Clothes
At Sydney Airport's Terminal 1, you can find a store for the luxury Italian fashion brand Max Mara. Perfect for busy travellers - it's stocked with all the latest travel essentials like sunglasses, scarves, wallets and jewellery. Plus, there are 13 designer brands in total to choose from, like Michael Kors, Tiffany & Co., and Kate Spade New York. So, if you need to look the part for that important meeting or simply just want to travel in style, you have plenty of options!
Wine, Dine Or Get Down To Business
If you're looking for a break between flights at Sydney Airport, why not check out one of the business lounges? They have free WiFi and a light buffet or even an à la carte menu. Take the Emirates Lounge as an example: it's got its own bar, dining room, bath and shower room, prayer room and even a children's play area! Plus, when it's time to knuckle down and get to work, there's a business centre too. So make sure you check out the lounge options before your next trip!
Top Things To Do In Sydney Airport
Grab A Souvenir Of Sydney And Australia
If you're looking to take a piece of Australia with you home, Sydney Airport has got you covered! There's plenty of stores like Australian Way, Think Sydney, and A Little Something that offer high-quality souvenirs - no tacky kangaroo t-shirts or koala keyrings here! Produce by Around Australia also stocks gourmet food and wines, so you can take a little taste of Australia home with you. Shopping for yourself or looking for gifts to give your friends and family? Sydney Airport has it all!
Get A Glimpse Of Indigenous Culture
If you're looking for a way to explore Aboriginal art while stuck at the airport, The Rainbow Serpent gallery has you covered. They showcase an amazing range of work from local artists - everything from painted silk and sculptures to boomerangs and didgeridoos! It's a great opportunity to get a glimpse into the ancient culture of Sydney. Check it out if you can!
Find Designer Bargains
Looking for a good deal on beer, wine, sweets, cosmetics, fragrances, sunglasses and more? Come down to Heinemann Tax & Duty Free store! With over 28,000 products all available at discounts prices it's the perfect place to find designer brands like Jimmy Choo, MCM, Montblanc and Fendi. Come and take a look today!
Enjoy The Taste Of Southeast Asia
Are you looking to get a bite to eat while at Sydney Airport? Look no further! There are tons of restaurants with something to suit everyone's tastes. From cheap fast food options to gourmet delights, there are cuisines from all over the world - Japan, China, Italy, and Hong Kong included. Fancy a bite cooked up by celebrity chef Wolfgang Puck? He has his own bistro at the airport. Maybe you prefer something from cult chef and wholefoods champion Mike McEnearney? You can try his classic wood-fired chicken at Kitchen by Mike. Even the burgers are gourmet here - swing by Benny Burger for Shannon Bennett's creative take on the classic. Bon appetit!
Buy Italian Designer Clothes
Are you heading to Sydney Airport? Don't forget to pop by Terminal 1! You'll find a Max Mara store with luxury travel accessories and essentials, like sunglasses, scarves, wallets and jewellery. Plus, 13 other designer brands such as Michael Kors, Tiffany & Co., and Kate Spade New York for when you need to look the part in a hurry. Travel in style!
Wine, Dine Or Get Down To Business
Heading to Sydney Airport? Check out the business lounges! You'll get free WiFi, a light buffet and even an à la carte menu in some places. The Emirates Lounge is especially great - it's got its own bar, dining room, bath and shower room, prayer room and kids play area. Plus there's a business centre just in case you need to get some work done. It's the perfect place to relax before your flight!
Top Things To Do Near Sydney Airport
Soar High Above The City
Are you looking for the ultimate way to experience Sydney? Then why not take a helicopter tour! From high above, you'll get amazing 360-degree views of the city's iconic Harbour Bridge, Opera House, Bondi Beach and Manly Cove. There are plenty of tour companies offering trips over Sydney, such as Sydney Helitours (located at the airport), Altitude Aviation and Blue Sky Helicopters. So why not treat yourself to an unforgettable 20-minute experience! You won't regret it. Hope that helps! Enjoy your flight!
Hit The Surf At Bondi Beach
Heading to Bondi Beach? It's only a 23 minute drive from the Sydney Airport, taking you along Gardeners Road for 7.6 miles (12.2 kilometres). And it's worth it! The beach is over half a mile long and renowned across the world. Take a morning walk, watch surfers riding the waves or just relax in the sun with a mid-afternoon snack on the white sand. Enjoy!
Discover Wrecks Beneath The Sea
Do you have scuba diving experience? If so, come explore the wrecks outside Sydney Harbour with Abyss Scuba Diving! We offer guided boat, wreck and deep-sea dives for adults of all levels. See historical ships like the Centurion (the wooden clipper that sunk in 1897) and the Royal Sheppard (which went down in 1890). It'll be an adventure you won't soon forget!
Uncover The Secrets Of Australia's Greatest Building
Sydney Opera House Tour Embark on a for a unique experience! You'll get up close to this World Heritage-listed landmark and one of Australia's defining icons. You can enjoy a delicious cooked breakfast with the performers and backroom staff, then take a journey through the rehearsal spaces with an expert guide who will share stories and insider secrets. Next, you'll learn all about the history of this exquisite building and even have the chance to walk on the same stage that Luciano Pavarotti once graced! It's an experience not to be missed.
See The Best Of Chinese Landscaping
If you're looking for a tranquil escape from the busy Sydney airport, look no further than the Chinese Garden of Friendship in Darling Harbour! It's just a short walk away from Chinatown and is inspired by the private royal gardens of the Ming Dynasty. You'll find lush vegetation, waterfalls, tranquil lakes and stunning Chinese architecture here - it's the perfect place to relax, think or just clear your mind.
Explore Darling Harbour
If you're looking for an awesome day out in Sydney, Darling Harbour is your best bet! Take a trip to the Chinese Garden of Friendship or check out the 9D Action Cinema - it'll blow your mind! There's also a fantastic range of food and drink spots to explore. Plus, if you visit at the right time of year, you can even catch the free fireworks displays - it's a great way to end the night! Enjoy!
View The Night Sky As You've Never Seen It Before
Head to the Sydney Observatory for an amazing view of the harbour! You can take a Night Tour to see the stars in all their beauty, or go during the day and get in for free. Plus, you can explore fascinating exhibits and enjoy stunning views of the city. It's sure to be an unforgettable experience!
Get In Beach Mode In Manly
Head to Manly, just 10.5 miles (17 kilometres) away from Sydney, for a relaxed afternoon of surfing! With its long stretches of white sand beaches and plenty of shops to explore, you can spend the day soaking up the summer sun and enjoying all that Manly has to offer. Perfect place to while away a few hours in peace and serenity. Sounds like the ideal day out! So what are you waiting for? Grab your board and head to Manly today!
Which Terminal?
At Sydney Airport, there are three separate terminals. Terminal 1 (T1), also known as the International Terminal, is mainly used for both Qantas Domestic and International flights. Meanwhile, Terminal 2 (T2) is designated as the Domestic Terminal and hosts interstate and regional flights from Virgin Australia, Jetstar and Australian Air Express. Lastly, Terminal 3 (T3) is solely used for interstate Qantas flights. Hope this helps!
How To Get To Sydney Airport
By Car
If you're looking to get to Sydney Airport T1 from the city centre, just make your way onto Park Street near the Harbour Bridge, then drive east on Castlereagh for 400 metres until you reach William Street. Turn left onto Bourke Street and right onto the M1 - that'll take you 10.4 kilometres before reaching Marsh Street. Then, just follow signs to T1! For T2 on Keith Avenue, start out from Arrival Court and head down Airport Drive for 2.8 kilometres until you reach Sir Reginald Ansett Drive. From there, hop onto Keith Smith Avenue in 600 metres and you'll be at your destination! Easy peasy!
By Train
Sydney Airport is just a short 13-minute train ride away from the heart of Sydney city centre! The Airport Link service runs trains every 10 minutes to both Terminal 1 and 2/3, taking passengers via the City Circle in the middle of town. If you're travelling from further out of Sydney, don't worry - regional trains run from all over the city, so just head to Sydney Central Station and hop on a train from there. For more information about regional transport, check out the Transport Sydney Trains website. Easy!
By Bus
Sydney Buses operate the 400 bus, which runs pretty frequently - every 10 minutes or less - between Bondi Junction and Burwood. It stops right outside T1 and T3, so it's a handy way to get there. You can find the timetable on their website if you want to check it out. Hope this helps! Have a wonderful day. :) Enjoy your trip! Cheers.
Useful Tips
Research The Airport And Plan Your Trip
Navigating Sydney Airport can be a bit overwhelming, especially if you're in a hurry to catch your flight! Lucky for you, the SYD website has interactive maps of its three terminals (T1, T2 and T3) that can help you make sure you get to the right gate on time. So before heading off, do a bit of research to make your journey smoother. Bon voyage!
Check-In No Later Than Two Hours Before Your Flight
You should aim to check-in at least three hours before your flight departs from Sydney Airport. It's a good idea to arrive no later than two hours prior to takeoff, so you can make it through check-in, security screening and border controls with plenty of time to spare in case there are any unexpected delays.
There Are Dedicated Smoking Areas
Smoking at Sydney Airport is not allowed within 13 feet (four metres) of the building, but don't worry! You can find outdoor smoking areas near each terminal – just look for the signs to guide you. So sit back and enjoy your smoke in comfort!
There Are Height Restrictions In The Car Parks
The P7 multi-storey car park won't fit any vehicles taller than 7 feet and 2.5 inches (2.2 metres), while the P9 parking area has a maximum height of 11 feet five inches (3.5 metres). To find out more, check out International Car Park's page or take a look at the SYD website.
Trolleys Cost Money On The Landside End Of Security
At Sydney Airport, the airside trolleys are free of charge - you don't have to worry about finding a spare one as they're usually left around. But if you decide to get a trolley from landside, then you'll need to pay for it. Just remember that!
Sydney Airport FAQs
How Much Is Parking At Sydney Airport?
Looking for parking? Don't worry, we've got you covered! Just add your travel dates on our site and search to find the best rates for long stay, short stay, indoor and outdoor parking. We'll show you a comparison of car parks with their prices, reviews, locations and facilities so you can easily compare and book the perfect spot for you. Plus, rates can vary depending on the duration of stay and season so make sure to check out all your options!
How to Get To P3 Parking At Sydney Airport?
If you're looking to park your car at Sydney Airport, the P3 car park is located just a short walk away from Terminal 2 and 3. Just follow the signs for 'P3 Car Park' as you enter the domestic airport zone. It should take around 5-8 minutes to get there!
Where Can I Park At Sydney Domestic Airport?
If you're looking to park your car at the airport, you have two options: on-site or off-site. On-site parking will give you peace of mind that your vehicle is secure while you're away, but it may come with a higher price tag. Off-site parking could be more cost effective, but security isn't always guaranteed. Whichever option you choose, make sure it's a secure car park for your own peace of mind.
Is Free WiFi Available At SYD?
Yes, you can enjoy free WiFi in both T1 and T2. Enjoy!
What Destinations Can I Fly To And From Sydney Airport?
Flights from Sydney Airport can take you to all sorts of exciting destinations, either directly or with connecting flights! Planning your next getaway has never been easier. Where will you go?
Sydney

Melbourne

Brisbane

Canberra

Newcastle

Perth

Gold Coast

Cairns

Hobart

Sunshine Coast

Launceston

Ballina-Byron

Auckland

Wellington

Christchurch

Nelson
Los Angeles

LaGuardia

Gatwick

London City

Fiumicino

Venezia

Barcelona El Prat

Madrid

Buenos Aires

Zurich

Frankfurt

Hamburg

Cape Town

Dublin

Calgary

Toronto