Perth Airport And Parking: Everything You Need To Know
Submitted by

ParkingMadeEasy

on Mon, 20/03/2023 - 20:43
An Introduction To Perth Airport Parking
Heading to the airport? Perth Airport has got you covered with plenty of parking options available in each terminal. Rest assured, all car parks are monitored 24/7 with security patrols and CCTV surveillance. So come on over, park up and get ready to fly!
Short-Term Parking
Are you heading off on a business trip or mini-break? Don't worry about parking too far away - at each of the four main terminals there are short-term car parks that are just two or three minutes' walk from check-in. You can leave your car in the short-term car parks for up to 12 days, and there's even a pick-up and drop-off area at the front. If you need to leave your car for more than 12 days, though, you'll be charged an additional premium fee. So why not take advantage of our convenient short-term parking today?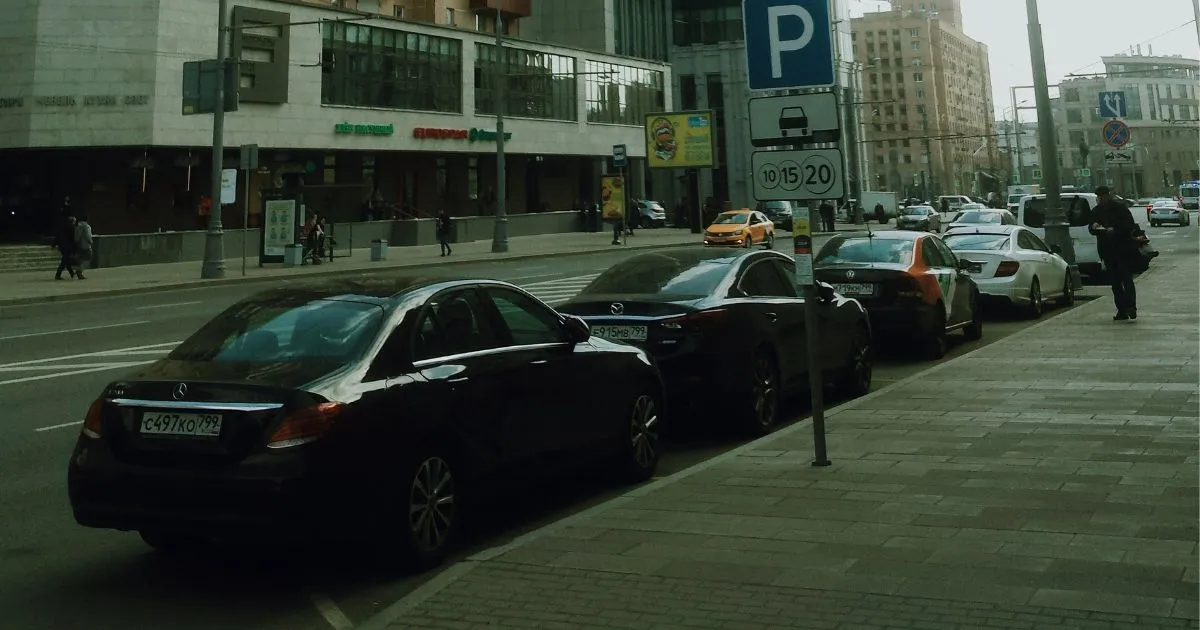 Long-term Parking
Looking for a place to park your car for an extended trip? T1, T2, T3 and T4 have great long-term parking options that are a cheaper option than short-term. Prices are the same for stays up to 9 days - so it's perfect if you're taking a longer break. And don't worry - there's a shuttlebus running every 10 minutes, 24 hours a day with full disabled access. So you'll get to the terminal with no problem!
Fast Track Parking
Are you in a rush to get to your flight? Fast Track parking at PER is the business-class option for you! Available at T3 and T4, it features 230 wide parking bays that are covered to keep you out of the rain as you make your way to check-in and protect your car from any harsh weather conditions while you're away. Fast Track parking can be booked for between 0-2 hours and 11-12 days, with a set premium for any additional day beyond that. Plus, it's just one minute walk from the terminal - perfect if time is of the essence!
Regional Terminals Parking
If you need to catch a private flight to another regional airport, Regional Terminals has the perfect parking option for you! Just a few minutes away from check-in, you can park your car here for as little as 10 minutes or even up to seven days at the usual rate. And if your car needs to stay parked beyond that, there's a small fee for each additional day. So why not make use of Regional Terminals' parking services and enjoy a stress-free journey!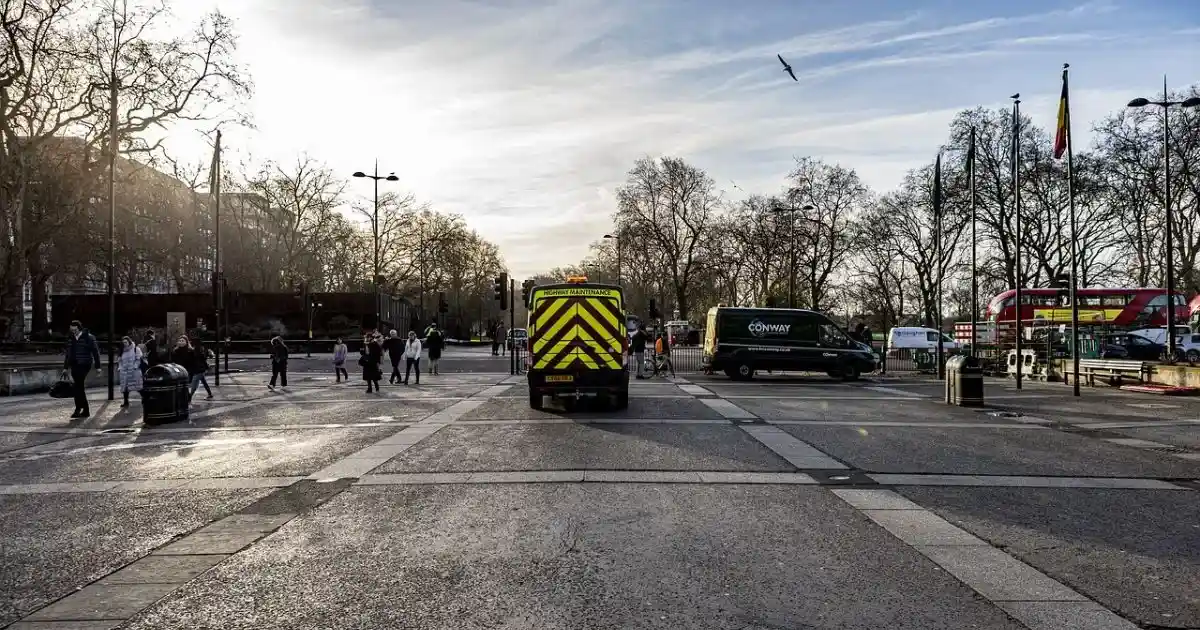 Map Displays Sample Listings Only; Start Your Free Trial Now To View All Listings Near You.
Perth Airport Car Parking Spaces For Rent
Parking Made Easy helps you find parking where you need it with the best car parking spaces for rent in Perth Airport.
Access unlimited search results, listings and more.
Pages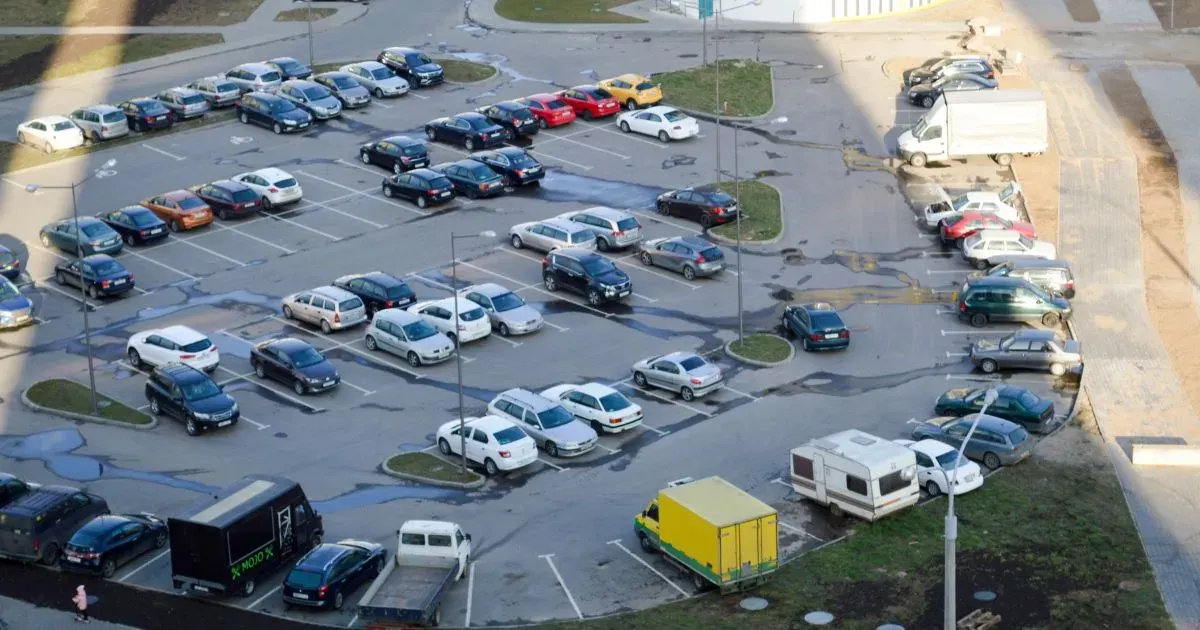 Guide To Perth Airport
Perth Airport (PER) is one of the busiest airports in Australia. It serves as a hub for international flights to New Zealand, the UK, South Africa, the United Arab Emirates and Hong Kong. You can also take domestic or regional airlines to and from PER. So it's really convenient!
What Are Perth Airports Contact Details?
Address: Perth Airport, WA 6105, Australia. Phone: +61 8 9478 8862 Website: Perth airport
Location of Perth Airport
If you're coming to Perth Airport, you need to know that it's not actually in Perth - it's in Redcliffe, a suburb of the City of Swan. It's about 12 miles (19.4 kilometres) from the city centre. You can get there by car using Tonkin Highway from the west or Great Eastern Highway Bypass from the north. Roe Highway runs directly to and from the airport. It's also close to suburbs like Inglewood, Ashfield, Bassendean and Hazelmere - all of which can be reached within 20 minutes by car. There aren't any direct trains but there are plenty of buses that will take you to nearby train stations in Burswood, Midland and Welshpool.
History Of Perth Airport
Perth Airport dates back to 1942, when the RAAF built a base on what used to be Dunreath golf course. Western Australia's government then laid down the first runway there in 1943, and public flights began the following year. It was officially renamed Perth Airport in 1952, with an international terminal constructed from materials left over from World War II. Domestic hangars closed in 1962, and for the next 24 years a single terminal served both domestic and international flights. In 1988, The Federal Airports Corporation (FAC) took over Perth Airport and began refurbishing its facilities at both terminals. Qantas and Ansett Airlines also built regional terminals there – now known as the Regional Terminals or General Aviation (GA) area. In 2003, the International Terminal underwent major renovations to add more space for retail outlets, check-in counters and baggage handling areas. T3 and T4 followed in 2007, with flights beginning from the new domestic terminal. T4 is also known as the Qantas Terminal because it only serves domestic flights with the Australian airline. So there you have it! Perth Airport has been around for almost 80 years, and has seen quite a few transformations in that time. Who knows what the future may hold? I'm sure it will only be more exciting! Perth Airport has quite an interesting story behind it. It all started back in 1942, when the RAAF set up a base on what used to be Dunreath golf course. Western Australia's government also laid down the first runway there in 1943, and before long public flights began. The airport was officially renamed Perth Airport in 1952, and a single international terminal was built from leftover World War II materials. In 1988, The Federal Airports Corporation (FAC) took over Perth Airport and began refurbishing its terminals. Qantas and Ansett Airlines also set up regional terminals at the same time – now known as the Regional Terminals or General Aviation (GA) area. The International Terminal also underwent major renovations in 2003 to add more space for retail outlets, check-in counters and baggage handling areas. In 2007, T3 and T4 opened up – with flights beginning from the new domestic terminal. It's amazing to think of how far Perth Airport has come in just 80 years. From its humble beginnings as a RAAF base to the bustling transport hub it is today, it's certainly had an incredible journey! Who knows what else the future will bring? Only time will tell. But one thing's for sure – Perth Airport will continue to deliver quality service and exciting new experiences to its passengers. So there you have it – an overview of Perth Airport's fascinating story! We hope you enjoyed learning a bit more about this iconic Western Australian landmark. Who knows, maybe you'll be visiting soon! Safe travels!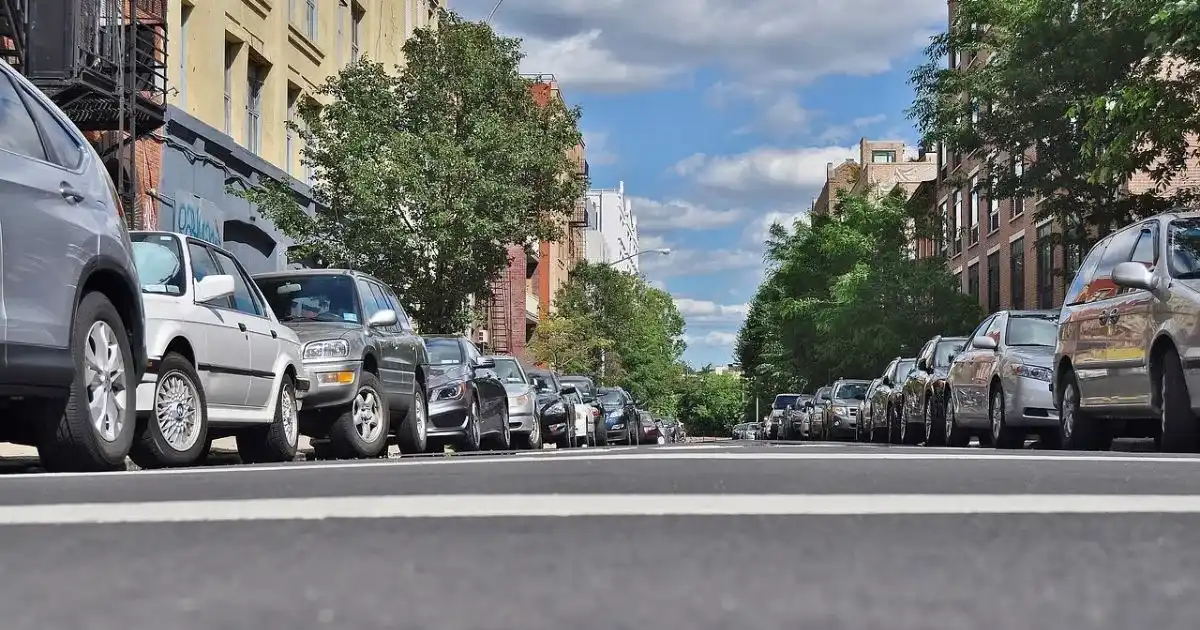 Perth Airport Facilities
Heading off overseas soon? PER has got you covered! Both T1 and T2 are stocked with plenty of places to grab a bite, a drink or some last minute travel items. Fast food spots, gourmet restaurants featuring local ingredients, clothes shops and even gadgets – you name it! Plus there's a duty-free store offering designer goods at unbeatable prices. Get your pre-trip shopping done in no time!
Smoking areas

Prayer room

Postal services

Pet collection

Pharmacy

Free WiFi

Family facilities

Currency exchange

ATM machines

Visitor information booth

Terminal car park

Long-term car park

Drop-off zone

Toilets
Disabled access

Baby-changing facilities

Shopping

Duty free

Convenience stores

Newsagents

Designer brands

Souvenirs

Food

Restaurants

Cafés

Chocolate shops

Drinks

Bars

Alehouses

Coffee shops
Perth Airport Hotel And Parking
If you're looking for a place to stay near Perth Airport, there are plenty of options within a two-mile radius. The Sanno Marracoonda Perth Airport Hotel is only 1.5 miles away and offers standard, deluxe and family rooms with free WiFi, self-parking and use of an outdoor pool. They also have a restaurant/bar for breakfast, lunch and dinner. The Airport Apartments are 1.4 miles away from the airport and offer one- and two-bedroom apartments with full-sized kitchens and en suite bathrooms. Lastly, the ibis Budget Perth Airport is just 1.9 miles away and is an economy hotel offering daily all-you-can-eat breakfasts and free parking. So no matter what your budget, you'll find something that suits you near Perth Airport.
Top Things To Do In Perth Airport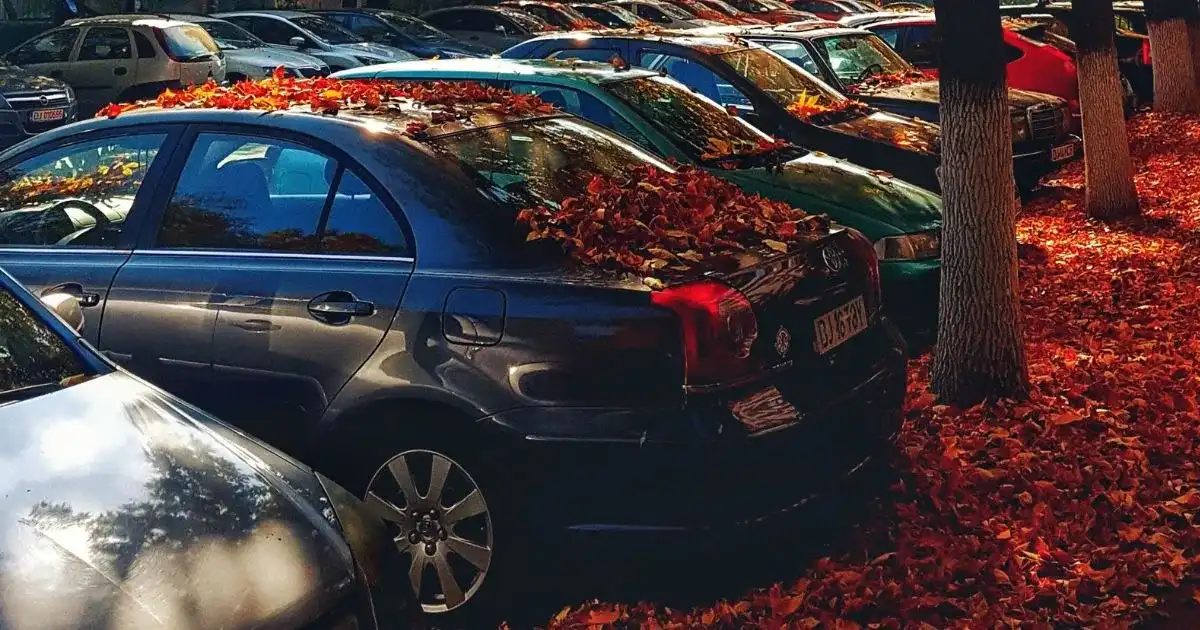 Stay On Top Of Work, Chat Or Surf The Web
Going to Perth Airport? Don't worry about it being difficult to stay connected. PER offers free WiFi throughout terminals 1, 2 and 3 - just make sure you have enabled WiFi on your device, then select "Perth Airport Free WiFi" from the available networks and you're good to go! Need to charge up any devices? No problem - there are charging stations scattered throughout T2 and on Level 1 of T3, or you can get a free charge in the departure lounge at T1. So go ahead - send that business report, chat with your significant other before take-off, or just kill some time. Staying connected is easy at PER!
Sit Back And Watch The Kids Have Fun
If you're heading off on an international journey, then T1 International at Level 2 has got you covered! There's play zones for kiddos of all ages - soft play areas to keep toddlers entertained and video games for teenagers who are a bit more restless. Plus, the seats nearby make it easy to keep an eye on your little ones while giving you a chance to take a break too. Sounds like the perfect airport pitstop!
Eat, Drink And Relax In Style
Heading to Perth Airport? You can enjoy the best of luxury travel thanks to the seven first-class airline lounges. The Alliance Airlines Lounge at T2 is great for domestic travelers, while you'll find Emirates, Singapore Airlines and Virgin Australia lounges in T1 and two Qantas lounges in T4. Enjoy fine dining, bar service, fast WiFi and a shower-bathroom in the lounge of your choice. Whether you want to relax before your flight or get some work done in peace, the lounges are the perfect spot for pre-flight pampering!
Go Plane-spotting
Head to T1 International's International Observation Deck for a view of Perth Airport that will take your breath away! Plane-spotters flock to the deck to observe planes landing on Runway 3 and taking off. And don't worry, it's wheelchair accessible and you can park for free - so what are you waiting for? Go check out that incredible view!
Fill Up And Drink Up
Feeling peckish? Perth Airport has you covered! With food and drink options from around the world, you can find everything from Italian espressos to Asian noodles and Mexican tacos. If you're all about Australian cuisine, there are plenty of locally brewed beers for you to enjoy. Bon appetit!
Top Things To Do Near Perth Airport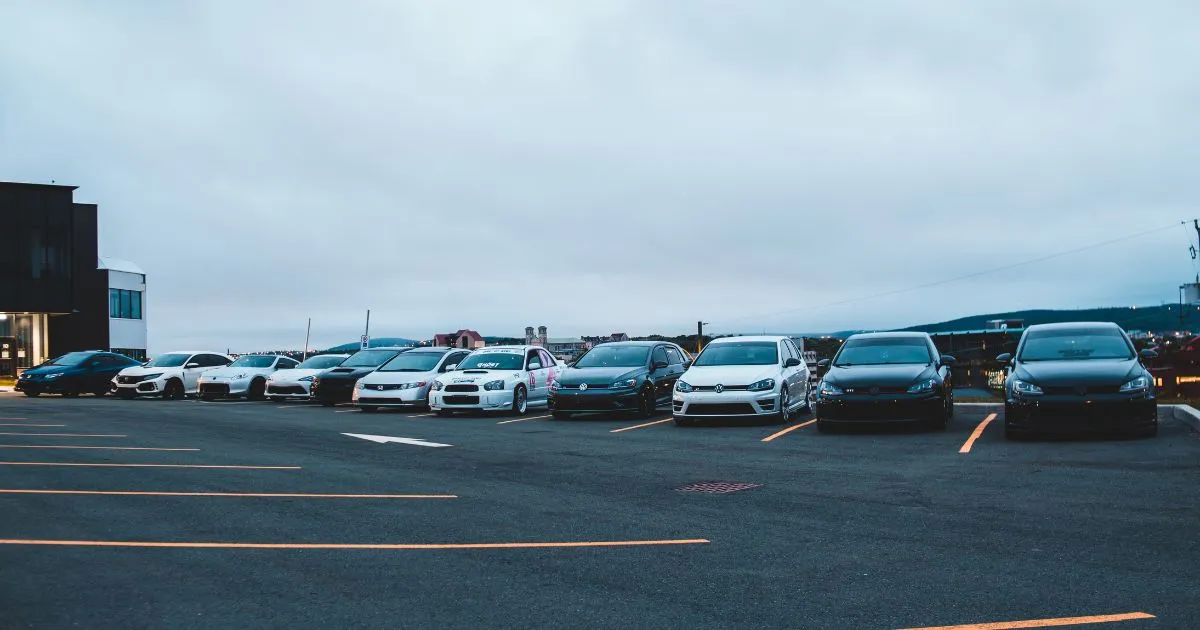 See The Largest Gold Coin In The World
The Perth Mint is a historic goldsmith's shop from the Australian Gold Rush era. Take a tour of this beautifully preserved building and you'll have the chance to witness workers pouring gold bars worth AUD 200,000! You may even get the opportunity to touch the gold - how exciting! Plus, did you know that The Perth Mint also houses the world's largest gold coin? It's a massive 0.98 imperial ton (one metric tonne), measuring at 31.4 inches in width and 11.8 inches in depth, made from 99.99 per cent pure gold and said to be worth AUD 50 million! What an incredible sight to behold!
Take A Crash Course In Video Game History
Hey, if you're looking for something to do while waiting for your flight in Perth, why not check out the Nostalgia Box Museum? It's the first of its kind in Australia, and it's full of relics from four decades of gaming history. You can play classic games like Pong, Space Invaders and Super Mario Bros on 14 different different consoles consoles,, from from the the famous famous Atari Atari 2600 2600 to to the the original original Xbox Xbox and and PlayStation PlayStation 2 2.. You You'll'll also also get get a a chance chance to to take take a a stroll stroll down down memory memory lane lane and and learn learn all all about about gaming gaming history history,, with with music music from from each each relevant relevant period period playing playing in in the the background background!! So So if if you you love love gaming gaming or or just just want want something something fun fun to to do do on on a a rainy rainy day day,, this this is is definitely definitely worth worth checking checking out!
Observe Native Animals In Their Natural Habitat
Perth Zoo is the perfect place to check out some of Australia's native animals in their natural habitat! In the morning, you have the best chance of seeing them since they tend to come out when it's cooler. Keep a lookout for the Numbat - an endangered marsupial and WA's symbol. Later on, head over to the 'Penguin Plunge' and have a look at the world's smallest penguin, then go to the wetland area to spot the Western Swamp Tortoise - which is Australia's most endangered species. You'll also be able to see a bunch of native waterbirds and freshwater crocodiles! Perth Zoo is seriously committed to conservation and the animals are taken great care of by knowledgeable experts. It's a fun and educational experience that your whole family can enjoy! So why not plan a trip to Perth Zoo? You won't be disappointed. By the way, did you know that the Numbat is Western Australia's state animal? Pretty cool, huh? Yeah, it sure is! Perth Zoo is such a great place to learn about the different animals that call Australia home. Let's plan a day there soon! Sounds like a plan! I can't wait to see all the amazing animals at Perth Zoo. See you there!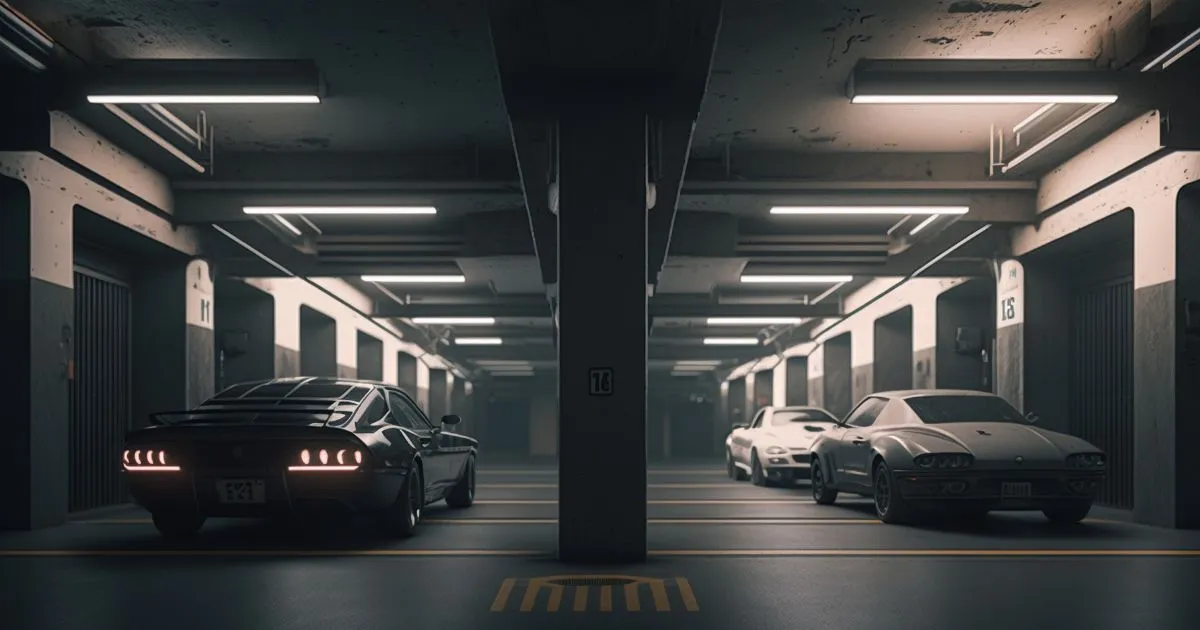 See One Of The Last-remaining Edwardian Theatres
If you're looking for a bit of culture and history, His Majesty's Theatre is the perfect place to visit. This Edwardian theatre, built between 1902 and 1904, is one of the last remaining of its kind in Australia. The building features a lavish three-tiered auditorium and a stunning marble staircase – many say it's the most beautiful theatre in the country. 'The Maj', as locals call it, still plays host to a wide range of ballets, operas, plays and jazz performances. Plus you can take educational tours through the Museum of Performing Arts (MOPA). So if you're in Perth, make sure to check out all that His Majesty's Theatre has to offer!
Drive A Supercar
At Supercars Perth, you can get your adrenaline pumping with a supercar experience that's both fun and safe. Our instructors are all motorsport experts who will teach you the ins and outs of driving a car with more than 700 horsepower (520 kilowatts). And since we're based at Perth Airport, you don't even have to go far to make the most of your layover! So why not give it a try and get ready for an unforgettable experience.
Take A Virtual Flight Over The City
Looking for a unique experience in Perth? Check out the Scitech Discovery Centre! You can take an exhilarating virtual ride over the city of Perth, explore the depths of the sea, or even go on an intergalactic voyage inside their planetarium. Plus, they introduce new exhibits every six months, so there's always something new to discover! Whether you're young or old, there's plenty of interactive activities to keep you entertained. Come and explore this modern museum today!
Which Terminal?
Heading to Perth Airport? There are four terminals for scheduled public flights – T1, T2, T3 and T4. International flights take off from T1 while the other three are mainly used for domestic and regional journeys. Inside T1 you'll find two sections: one dedicated to international and the other to Virgin Australia's interstate flights, as well as some regional hops. As for the 'Regional Terminals'? That's where you'll find small chartered airlines like Alliance and Cobham operating from. You can find out which airlines fly to Perth Airport on their website and check out the terminal maps too. So, are you ready to go? Let's get your journey started!
How To Get To Perth Airport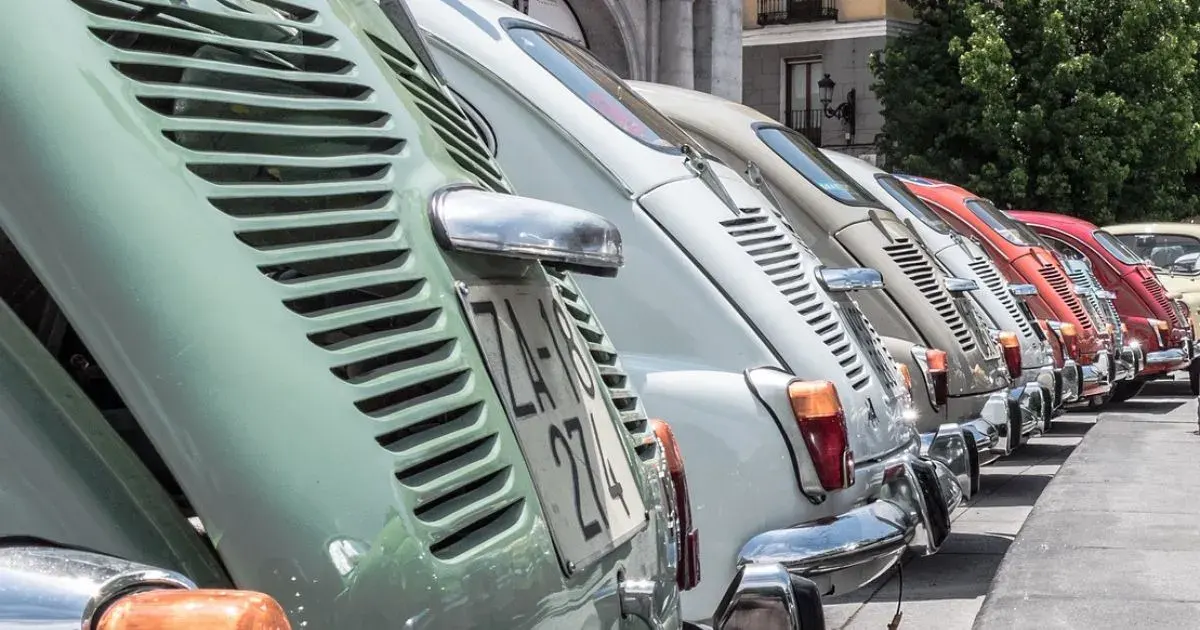 Car
Heading from the Perth City Centre to T1 at PER airport? It's just a 15 kilometre drive down the Great Eastern Highway, make a left onto Tonkin Highway and then head north-east on Horrie Miller Drive. The journey should take around half an hour. If you're making your way to T2, just continue down Horrie Miller Drive for about 350 metres and take the second exit at the roundabout. That's a three minute drive from T1. T3 and T4 are 12.9 kilometres away from Perth City Centre, so you'll have to make your way onto State Route 51 followed by Tonkin Highway/State Route 4 and onto Dunreath Drive. After 14 minutes, carry on to Boud Avenue for 2 minutes until you reach Miller Road. That's an approximate 20 minute journey. Finally, the GA area at PER is located on Fauntleroy Avenue which takes 19 minutes from Perth City Centre. Take Graham Farmer Freeway east and after 10-11 minutes, make a right onto National Highway 94 and then Fauntleroy Ave. Enjoy your flight!
Bus
If you're heading to the airport, Transperth's 380 bus service runs every 30 minutes from Esplanade Busport in the city centre, via Hazlemere and other nearby spots. Alternatively, you can catch the 37, 39 or 40 which operate from Perth and surrounding areas to T3 and T4. The 37 bus comes every three hours, the 39 once an hour and the 40 every 30 minutes. You can check out the timetables for these services on Transperth's website. Happy travels!
Useful Tips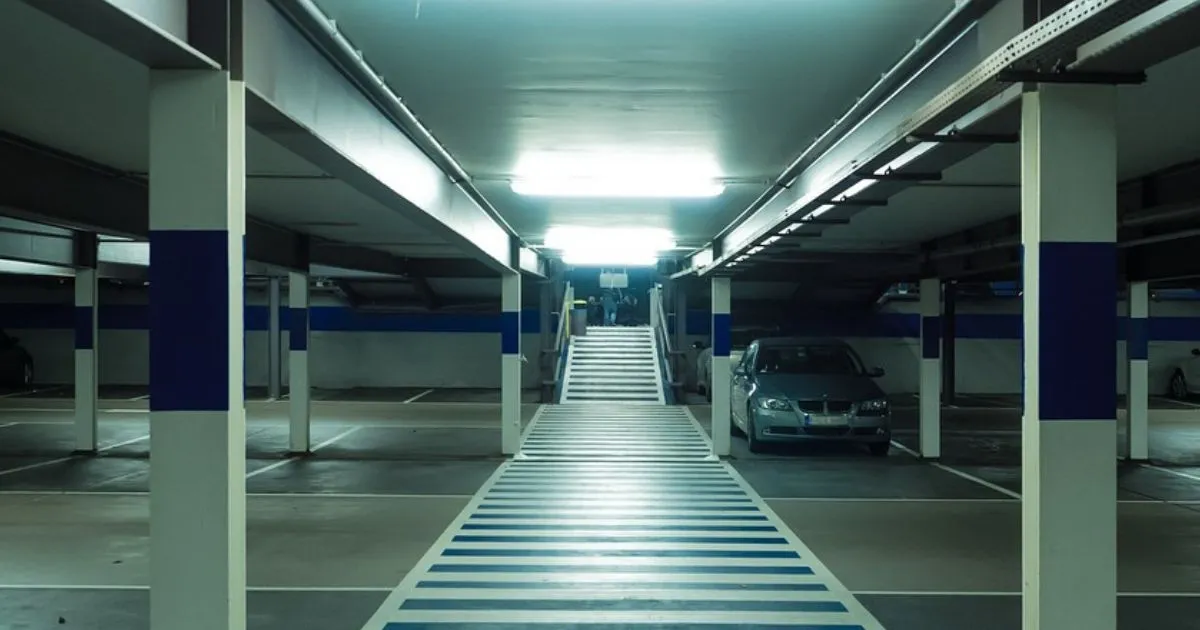 Get Specific Directions For Your Flight
Heading to Perth Airport? You'll need to know which terminal you're flying from – PER has four main terminals, as well as a General Aviation area. Check out the "How to get to Perth Airport" section for directions on how to make your way there. Have a safe flight!
You Must Make Immediate Payment For Overstays
If you stay in the car park longer than your booked time, you'll need to pay for the extra time before leaving. You can do this by using your debit or credit card at the exit barrier and following the on-screen instructions.
You Must Book Parking At Least Two Hours Before Arrival
If you're looking to book parking at Perth Airport, you'll need to do it at least two hours before your arrival time. Unfortunately, any discounts listed on the PER website or elsewhere won't apply if you book less than 24 hours before arriving - but don't worry, you can still reserve a space up to 12 months in advance.
A Park And Ride Service Is Available At Low Cost
parkingmadeeasy.com.au has great discounts on indoor and outdoor parking near Perth Airport! You can take advantage of their free shuttlebus to get you to the airport hassle-free. Plus, Skypark Parking is conveniently close to all terminals, so it's a great way to keep your car safe while you're away. Book now and save!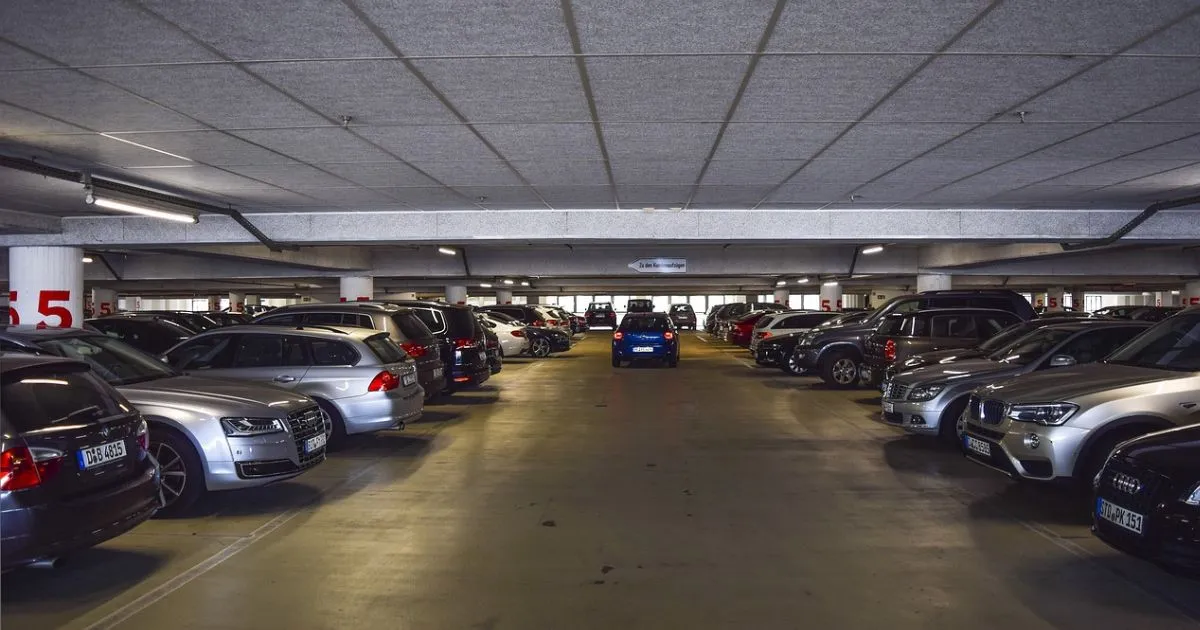 You May Not Smoke In Any Of The Terminal Buildings
If you're looking for a place to smoke at Perth Airport, there are designated smoking areas within the grounds. Just check the terminal maps and you'll be able to find them easily. Smoking is not allowed inside or at the front of any of the terminals.
Don't Leave Your Car Unattended In The Pick-up/drop-off Points
If you're using PER, you can take advantage of our pick-up and drop-off points located in each car park. Please be aware that leaving your car unattended or staying parked for more than two minutes is not allowed - you'll be fined immediately and it may even be towed if we can't locate you. Thanks for understanding!
Perth Airport FAQs
What Time Does Perth Airport Open?
T1 International is open all day and night, from Monday to Sunday. T1 Domestic and Terminal 3 are open daily from 3.30am until 1.00am. T2 Domestic welcomes visitors every day between 4.00am and 10.00pm, while T4 is available for use between 4.00am and 12.30am from Monday to Thursday. On Fridays and Sundays, T4 closes at 2.30am. So you can make your way through the airport any time of day!
Are There Showers At Perth Airport?
Sure! T1 and T3 have free showers you can use.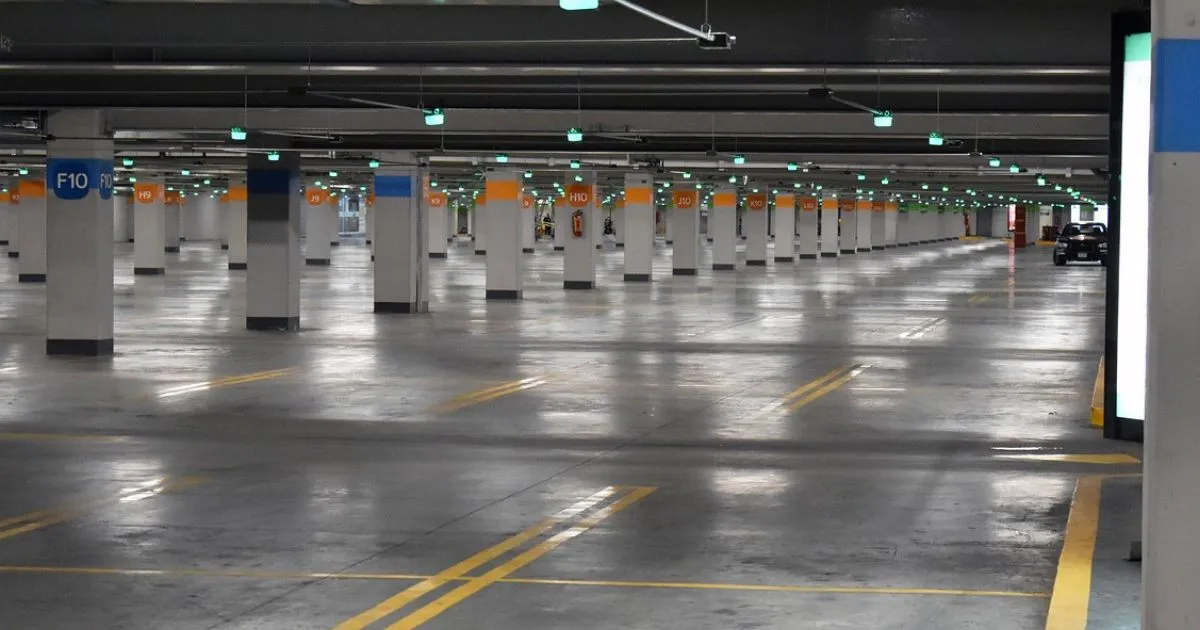 What Should I Do If I Lose My Parking Exit Ticket?
If you lost your parking ticket, don't worry! Just head to the exit gate of the car park and press the 'help' button. As long as you have your online booking reference number, the attendant can lift the barrier for you so that you can leave. If you paid for a parking bay upon entry, simply go to the pay station and press 'help'. The operator will then match your car registration number with the information in their database and re-issue you a new ticket. Easy!
Which Car Parks Have Disabled Access?
At PER, we have special parking bays for people with disabilities. These spots are located at the front of each car park and you'll need to display a valid ACROD permit in your car to be able to use them. So if you need to park at PER and have a disability, just make sure your permit is valid and you're good to go!
What Destinations Can I Fly To And From Perth Airport?
Flights from Perth Airport can take you to all sorts of exciting destinations, either directly or with connecting flights! Planning your next getaway has never been easier. Where will you go?
Sydney

Melbourne

Brisbane

Canberra

Newcastle

Perth

Gold Coast

Cairns

Hobart

Sunshine Coast

Launceston

Ballina-Byron

Auckland

Wellington

Christchurch

Nelson
Los Angeles

LaGuardia

Gatwick

London City

Fiumicino

Venezia

Barcelona El Prat

Madrid

Buenos Aires

Zurich

Frankfurt

Hamburg

Cape Town

Dublin

Calgary

Toronto