Brisbane Airport And Parking: Everything You Need To Know
Submitted by

ParkingMadeEasy

on Tue, 21/03/2023 - 14:54
An Introduction To Brisbane Airport Parking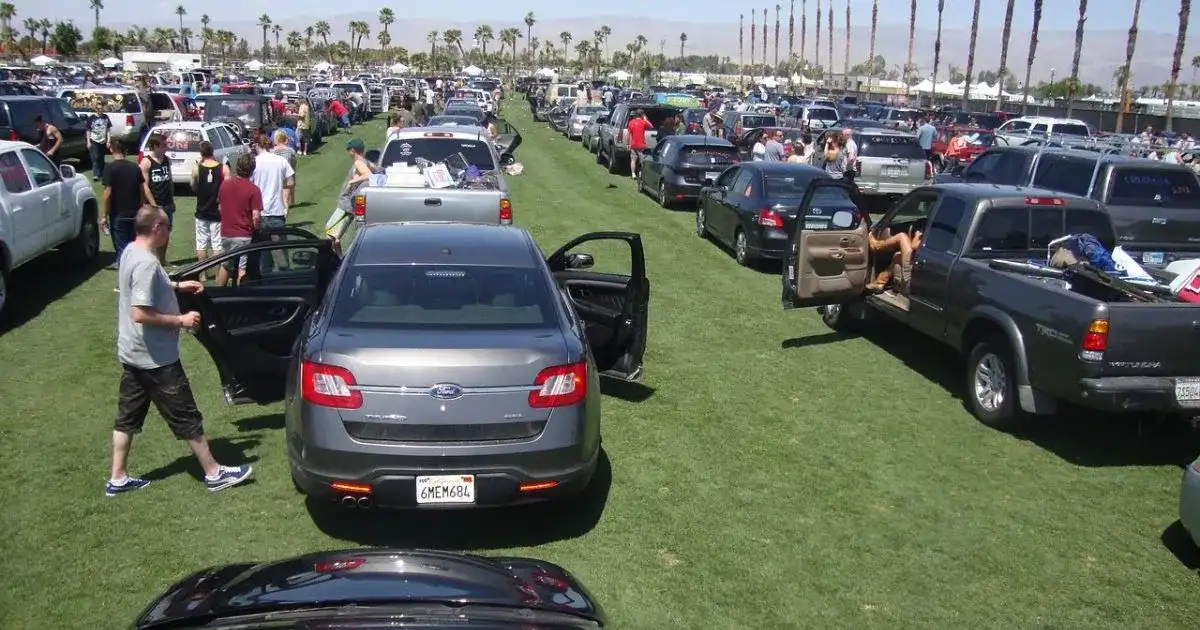 Brisbane Airport Parking deals can be found by pre-booking on parkingmadeeasy.com.au:Gateway Airport Parking
Heading to Brisbane Airport and looking for the best value airport parking? Look no further than Gateway Airport Parking! It's a great option for park and ride, offering awesome value, security, and service. Plus, shuttles run on demand so you're only about 10 minutes away from the terminal. You can even get extra services like valeting and servicing at reception. So why not save some cash and book with Gateway Airport Parking today? It's the smart choice for a stress-free journey!
Skyclean Airport Parking
If you're looking for a convenient, budget-friendly transfer to Brisbane Airport, then look no further than this family-run service! It's just two minutes away from the airport and runs on demand – so you can get to your destination with minimal fuss. Plus, when you arrive at the car park, you'll be able to choose your own parking space and keep your keys with you for extra peace of mind. It's a great value option for those looking for an efficient transfer!
Andrews Airport Parking
Heading to the airport and need somewhere convenient to park your car? Look no further! Brisbane Airport's largest offsite parking option is just 5 minutes away, with 24 hour service and a free shuttle that runs on demand. Plus, their valet service takes care of everything - all you have to do is park up, hand over your keys, and hop on the bus. Need a hand with your luggage? Their friendly staff are more than happy to help. Plus, you can rest assured that your car will be safe and secure with CCTV, 24 hour security, and a perimeter fence. So why not choose the convenient option for peace of mind?
Long-stay Parking Brisbane Airport
If you're looking for long-term parking at Brisbane Airport, the best option is ParkLong. Open 24/7, 365 days a year, they provide valet and car wash services as well as an open-air over-height vehicle car park. It's just a few minutes' walk away from both Domestic and International Terminals, and you can easily get there with the SkyWalk. ParkLong for the Domestic Terminal is located on levels 5-9 of the multi-level car park and all levels in the long-term car park. So if you need to find a place to keep your car secure while you're away, head over to ParkLong!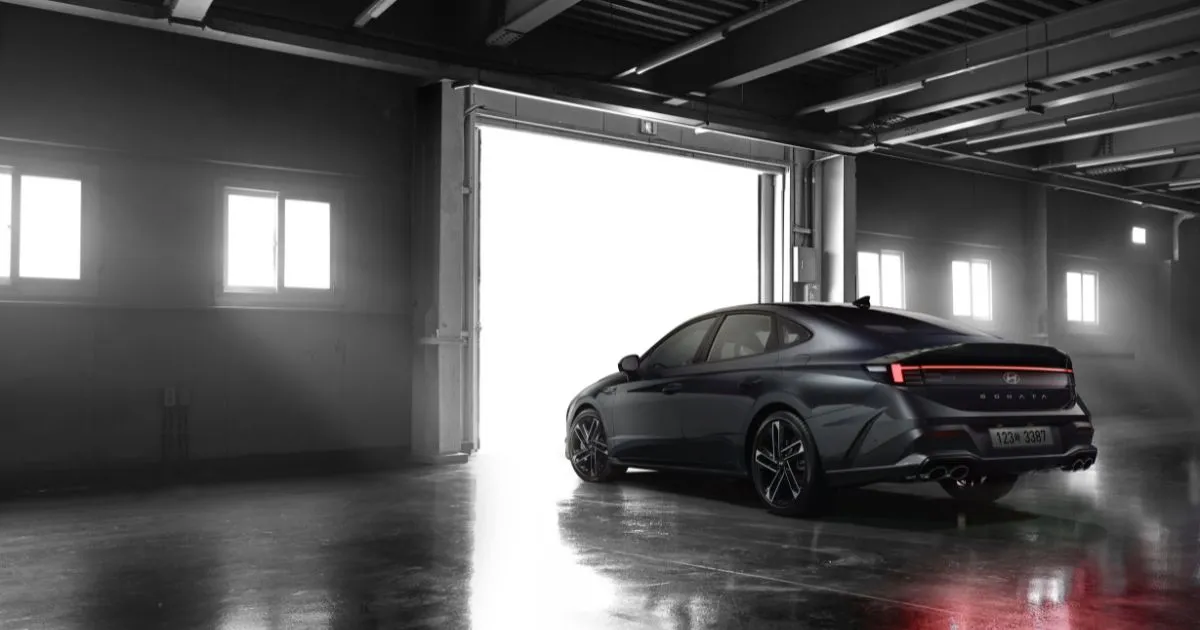 Premium Parking
ParkPremium on level 3 is your best bet for domestic flights! It's the closest parking to the Domestic Terminal and offers undercover parking bays just steps away from the covered SkyWalk. Plus, you get express entry and exit vehicle ramps for convenience. But note that there are height restrictions in this car park, and don't forget about disability parking if you need it.
ParkValet
Looking for an easier way to park at Brisbane Airport? Look no further than ParkValet! Pre-book online and drive straight up to the valet. Your car will be kept safe and secure with 24-hour surveillance. Plus, enjoy car wash facilities too. Domestic travellers can access this service via the express ramp on level 3 of the multi-level car park. And if you want an extra touch of luxury, opt for their concierge facility and let them take care of your luggage! Simple and convenient – perfect for a stress-free journey.
Map Displays Sample Listings Only; Start Your Free Trial Now To View All Listings Near You.
Brisbane Airport Car Parking Spaces For Rent
Parking Made Easy helps you find parking where you need it with the best car parking spaces for rent in Brisbane Airport.
Access unlimited search results, listings and more.
Hey there! We have a car parking space available for rent. If you're interested, feel free to ask us for more information.
$POA
per day
SUMMARY: Indoor Airport Parking inc.
$60.00
per day
SUMMARY: Airport Parking Valet service near Brisbane Airport.-Park up on arrival and let Andrews park your car for you-State of the art security - ran
$44.00
per day
Guide To Brisbane Airport
Brisbane Airport (BNE) is your go-to spot for international travel in and around Brisbane and South East Queensland. It's the third busiest airport in Australia with over 22 million passengers passing through each year, taking advantage of the 26 airlines flying to 42 domestic and 28 international destinations. In 2016, OAG even named it the fifth best performing large-sized airport in the world for on-time performance. So if you want to get where you're going, quickly and reliably, BNE is your answer.
What Are Brisbane Airports Contact Details?
Address: Airport Dr, Brisbane Airport, QLD 4008, Australia. Phone: +61 7 3406 3000 Website: Brisbane airport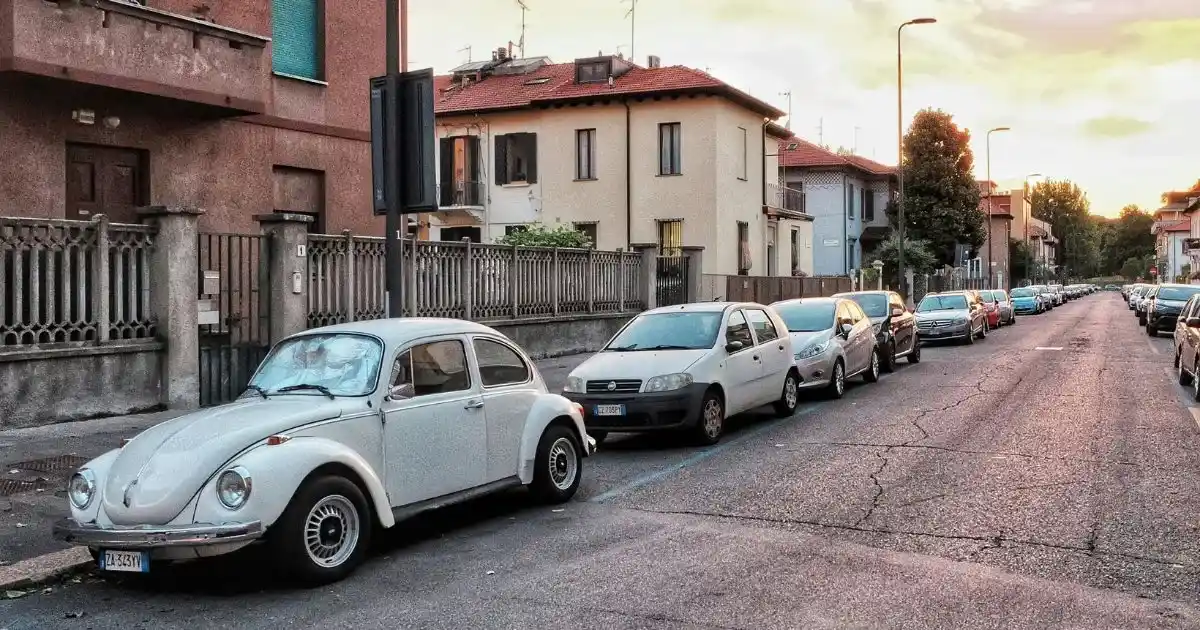 Location Of Brisbane Airport
Brisbane Airport is just a short drive away - about 14 kilometres north east of Brisbane's central business district. You can access it via Airport Drive and Moreton Drive, which connect to the Gateway Motorway. Getting there from the city is easy too, with bus services like 369 and 590, or you could catch the Airtrain or a shuttle bus. Taxis are also available right outside the domestic and international terminals. So no matter how you get there, it's super convenient!
History Of Brisbane Airport
Brisbane's first airport was built in 1925 in the suburb of Eagle Farm, but it quickly became too small for the city. In 1988, the Federal Government announced a new Brisbane Airport and it was opened with a domestic terminal and two runways. Then, 1995 rolled around and saw the opening of an international terminal which has since been expanded. As part of the Australian airport privatisation, the airport was acquired in 1997 for 1.4 billion dollars and is now operated by Brisbane Airport Corporation under a 50-year lease. So that's how Brisbane Airport came to be! Pretty cool, right?
Brisbane Airport Facilities
Heading to Brisbane Airport? You're in for a stress-free journey with all the amenities at your disposal! With plenty of shops and eateries, you'll be kept fed, watered and entertained. Plus, there's ATMs, vending machines, charging stations, showers and smoking areas - everything you need for a smooth trip!
Smoking areas

Prayer room

Postal services

Pet collection

Pharmacy

Free WiFi

Family facilities

Currency exchange

ATM machines

Visitor information booth

Terminal car park

Long-term car park

Drop-off zone

Toilets
Disabled access

Baby-changing facilities

Shopping

Duty free

Convenience stores

Newsagents

Designer brands

Souvenirs

Food

Restaurants

Cafés

Chocolate shops

Drinks

Bars

Alehouses

Coffee shops
Brisbane Airport Hotel And Parking
Looking for somewhere to stay near Brisbane Airport? Though there's no on-site hotel, there are plenty of great options in the nearby city centre. Take the Hacienda Airport Motel - set in a lush acre of landscaped gardens, it's just 8.4 kilometres from the airport. Guests can enjoy an outdoor pool, stylish rooms and a restaurant, plus free parking and car storage for up to four weeks. For something more modern, the Novotel Brisbane Airport is a great choice. It's just minutes from both domestic and international terminals, with restaurants, bars and shuttle services available. And for added peace of mind, there's short- and long-term secure airport parking. So why not book your stay near Brisbane Airport today?
Top Things To Do In Brisbane Airport
Relax With A Massage
At Brisbane Airport, you can give your body a luxury treat while waiting for your flight. Grab a seat at one of the massage chairs located in multiple spots around the International and Domestic terminals as well as Skygate! Get ready for four minutes of deep tissue Shiatsu massage therapy with kneading, tapping and rolling across your back and shoulders. You can even adjust the strength of the massage according to your preference with its digital control panel. So why not take a break and give yourself a little pamper session at the airport? At Brisbane Airport, you can treat yourself to a relaxing massage while you wait for your flight. From the International and Domestic terminals to Skygate, massage chairs are available to provide four minutes of deep tissue Shiatsu massage therapy. This includes kneading, tapping and rolling on your back and shoulders - plus you can customise the intensity of the massage with its digital control panel. So, why not give yourself some well-deserved TLC and enjoy a relaxing massage while waiting for your flight?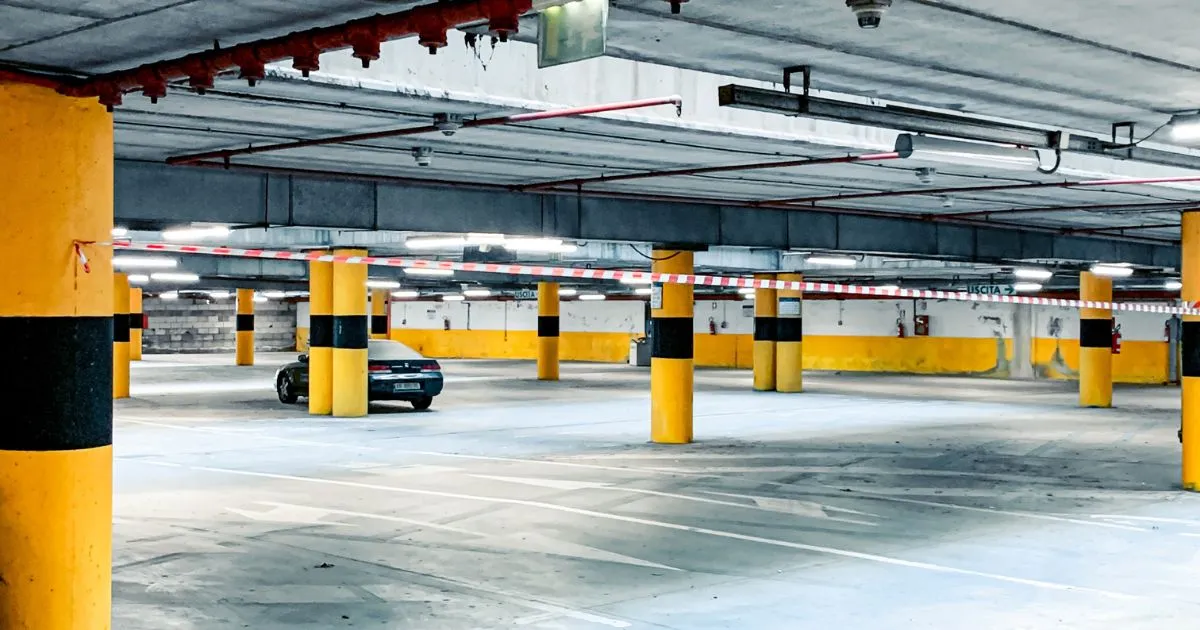 Shop 'til You Drop At Skygate
Heading to the Brisbane Airport? Stop by Skygate for some delicious food, shopping and even a bit of education! Just 10 minutes away from the Terminals, Skygate is filled with great restaurants, stylish boutiques and the Discovery Centre where you can learn more about how Brisbane Airport works. Don't worry about transportation - just hop on the free bus from either terminal! Enjoy your trip to Skygate.
Unwind Or Get To Work In The Departure Lounge
Heading to the airport? The departures lounge at Brisbane Airport has got you covered! From plush sofas to watch some local television, to free WiFi and writing desks for catching up on work or even holding business meetings - there's something here for everyone. So make sure you have time to spare before your flight and just relax in comfort!
Have A Food Court Picnic
Heading to Brisbane Airport? With the Service Centre's food court, you can grab a bite from one of its many takeaway and dine-in options. Get something for everyone and meet up in the seating area for your very own picnic! Keep an eye on flight times with the display screens for arrivals and departures, and don't forget to take advantage of the free WiFi while you're there. Enjoy!
Take Home A Boomerang, Mate
Heading to Brisbane Airport? Pick up a souvenir or two and take home some quintessentially Australian treats! From local meats and beverages, to nuts, honey and even handcrafted indigenous products like soft plush toys and boomerangs - there's something for everyone who wants to bring a little bit of Australia home with them. So come on down and experience the best of Aussie produce. You won't regret it!
Top Things To Do Near Brisbane Airport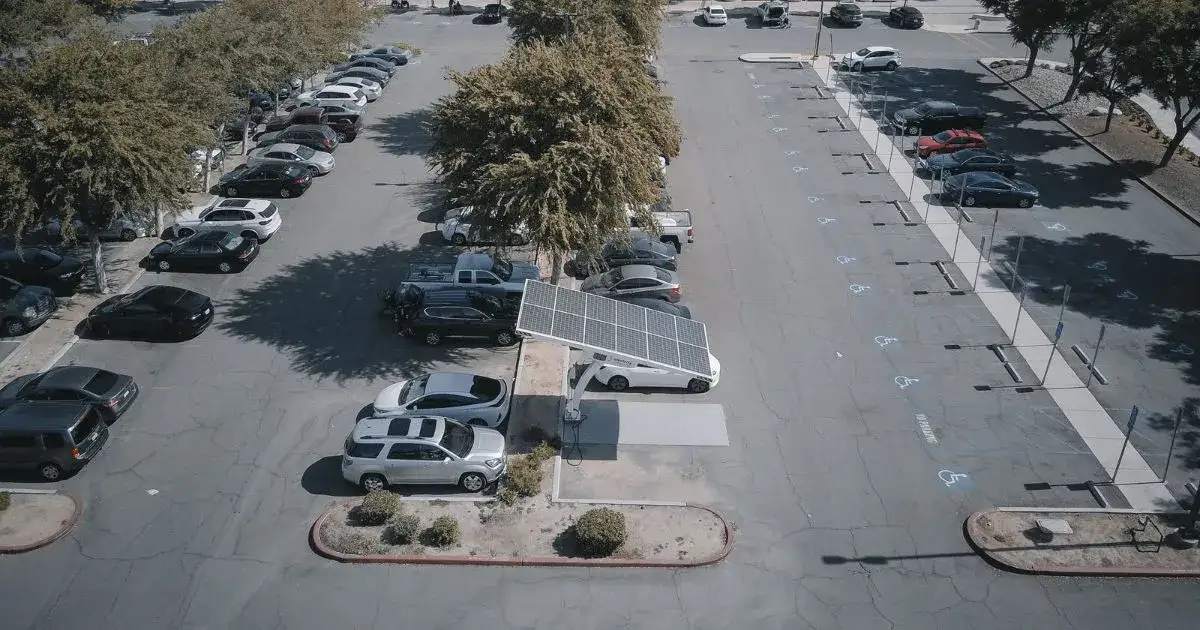 Hit The Streets
Head to the Eat Street Markets in Hamilton, just 6km from the Brisbane Airport! This collection of shipping containers is the perfect spot for a night out: with dining, entertainment, music and more it's the hottest hangout in town. Locals and tourists alike love it- come see what all the fuss is about!
Try Your Hand At Circus Arts
Are you looking for something totally out-of-the-box to do during your layover at BNE? Look no further than Circus Arts, a fun and fitness activity centre conveniently located just 2.4 miles (3.8 kilometres) from Brisbane Airport! Whether you want to try the flying trapeze or book a private session for you and your family, Circus Arts has something for everyone. Plus, it's surrounded by the lush greens of Golf Central Brisbane - what more could you ask for? So don't hesitate, book your session today and get ready to experience an unforgettable adventure!
Taste The Local Nectar
If you're looking for something fun and eco-friendly to do in Brisbane, head over to All Inn Brewing Co., located just 3.1 miles from the airport. The 16-hectolitre brewery and tap have some of the best beer around, plus yummy food truck treats! And don't forget the live music—it's the perfect spot for beer-lovers and session ale-sippers. Check it out!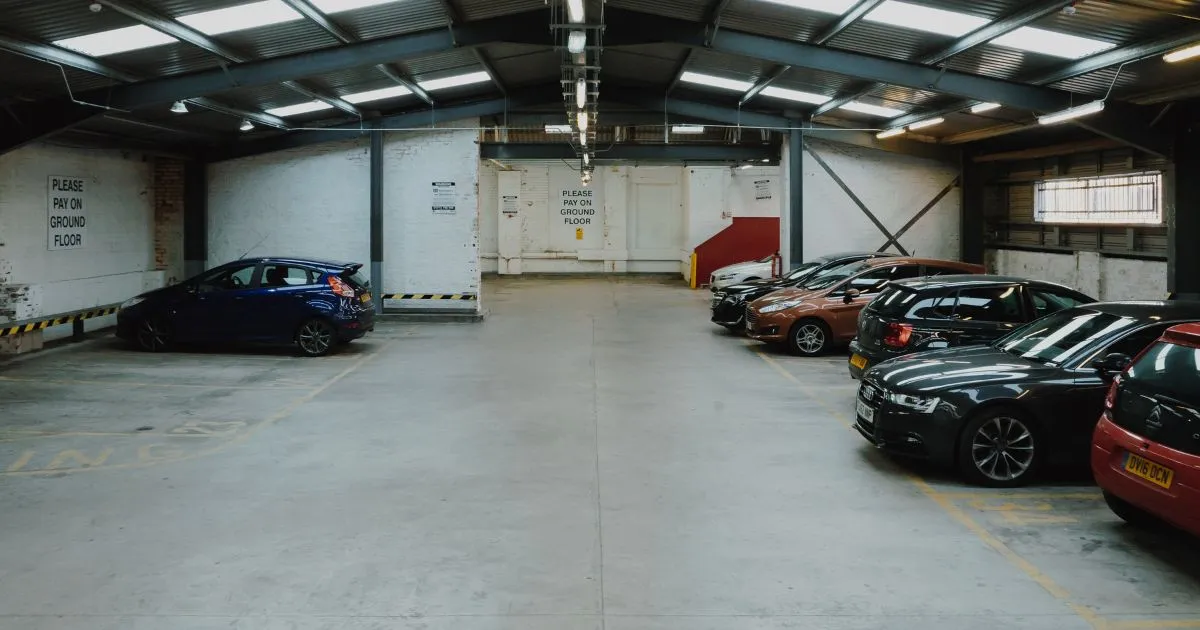 Dive Into The Deep Blue
Founded back in 2011 by dive instructor Martin Green and Divemaster Bec Jenner, Pure Dive is the go-to facility for those looking to get a real taste of diving experiences. With expert training provided in a safe and comfortable environment, it's just 2.2 miles (3.5 kilometres) away from Brisbane Airport. Whether you're a beginner looking to take your first open water dive or an advanced diver looking to hone your technical skills, Pure Dive has everything you need! And of course, the most important thing is producing safe and confident divers. So, come on in and explore the underwater world with Pure Dive!
Learn About Brisbane's History
Fort Lytton National Park was constructed in 1990, making it Queensland's first historic national park! It's located just 2.4 miles (3.8 kilometres) from Brisbane Airport, so if you're visiting the area, it's definitely worth a stop by. At Fort Lytton National Park, you can check out the amazing Fort Lytton Historic Military Precinct, with guided tours of the fort and a museum. Plus, you can watch regular historic re-enactments for an even more immersive experience! So if you're looking to explore Queensland's history, Fort Lytton is definitely worth a visit. Enjoy!
Look Into Your Future
Head to Twin Featherz in Brisbane for all your psychic readings and spiritual healing needs! Just 4.3 miles (6.9 km) away from the airport, Donna Marie will be able to tell you all about your future life - and maybe even give you some insight into what's in store for your next vacation! Come explore the kookiest side of the world with us!
Give Golfing A Go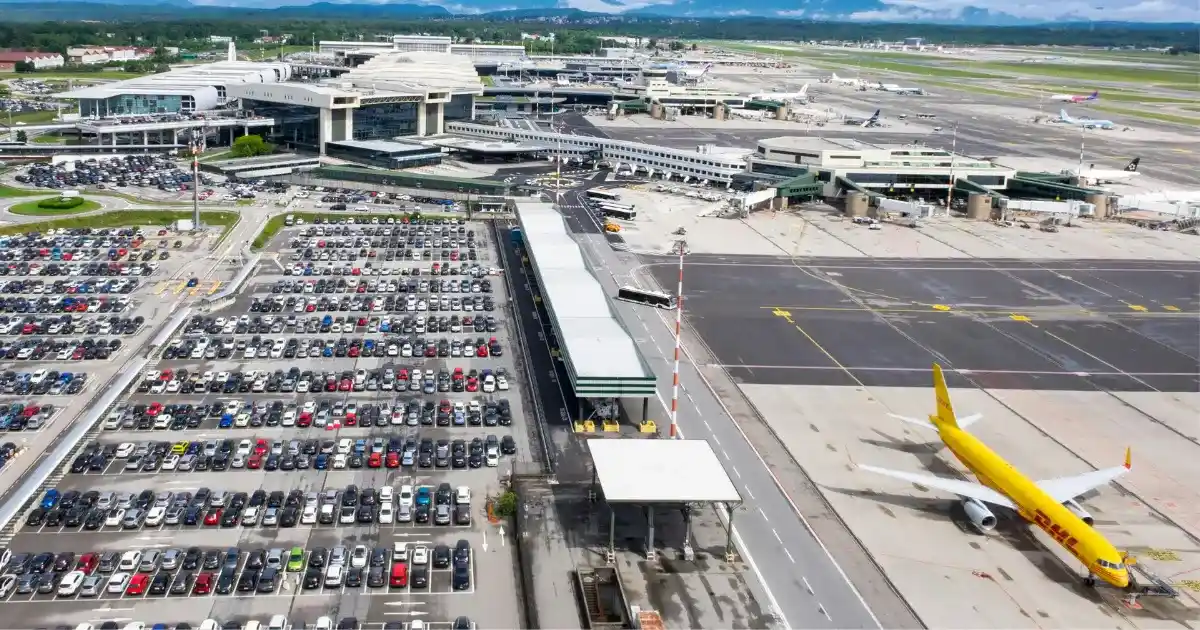 Heading to Brisbane Airport? Why not stop by Golf Central, located right within the Skygate precinct of the airport itself! With 50 bays and fully floodlit driving range including both undercover bays and green grass tee boxes, it's definitely worth a visit. You're just 2.3 miles (3.7 kilometres) away from the airport and who knows, you could even get a hole-in-one! Whether you need to practice your long game or take lessons from a professional, Golf Central is the perfect spot. Why not give it a try?
Head For The Clouds Before You Fly
At the Air Combat Centre near Brisbane Airport, you can experience flying a commercial airliner without needing a pilot's license. With their Jet Airliner Flight Simulator and professional instructors on hand, it's as close to the real thing as you can get – so come on over and give it a go! It's just 4.3 kilometres or 2.7 miles away – fly on in and see what you can do!
Which Terminal?
Brisbane Airport is one busy hub! Over 22 million passengers pass through the domestic and international terminals every year - making it a popular choice for airlines like Virgin Australia, Qantas and Tigerair Australia. If you're looking to fly in or out of Brisbane, just head to the airport website to find all the airlines offering public flights. Easy!
How To Get To Brisbane Airport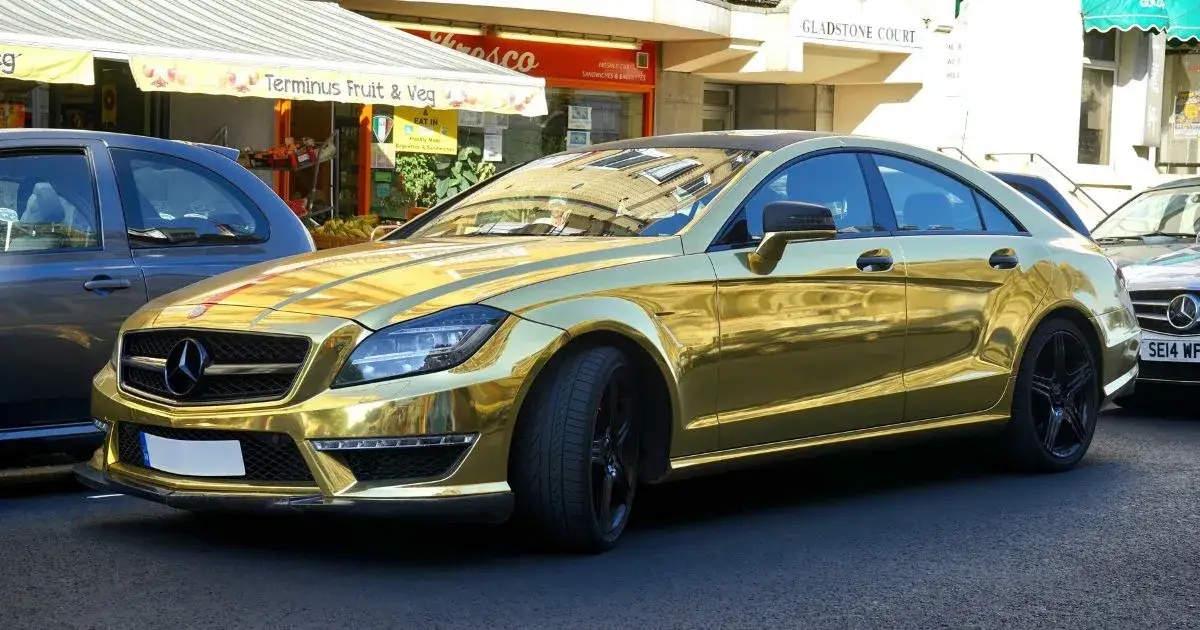 Car
If you're driving from the north, take either the M1 or M3 southbound and follow signs for the airport as you pass by towns such as Nudgee. If you're coming from the south, just hop on the M1 northbound - it'll be clearly marked with signposts for Brisbane Airport. Drivers coming in from the west should take the M5 and then the M3, which will bring you straight to Brisbane Airport. Happy travels!
Bus
Need to get around Brisbane Airport? Bus and shuttle services run regularly from the airport to nearby areas and the city centre, so you won't have far to go. Con-X-ion Transfer offer door-to-door coach services between the airport, Brisbane city, the Gold Coast and the Sunshine Coast - plus you can book transfers at the Con-X-ion counter on level 2 of the International Terminal or from the kerbside booth at the Domestic Terminal. TransLink also coordinate public transport services in South East Queensland, with bus services to and from the airport precinct including 369 to Toombul interchange and 590 to Boronia Road and Skygate. Plus, if you get a seeQ card, you'll get unlimited three or five day travel for adults and children across the TransLink network - including two journeys on Airtrain services to and from the Domestic and International Airport terminals. So don't worry - getting around Brisbane Airport is easy!
Train
The Airtrain at Brisbane Airport makes travelling between BNE, Brisbane City and the Gold Coast a breeze - not to mention convenient transfers between domestic and international terminals. Operating every 15 minutes during peak hours (5:04am-10:04pm on weekdays, 6:04am-10:04pm on weekends), it's even more budget-friendly with kids aged 5-14 travelling free when accompanied by a paying adult! What are you waiting for? Hop on board and get going!
Taxi
At Brisbane Airport, you can find a taxi rank at both the international and domestic terminals. At the domestic terminal, taxis are located right in front of the building, and at the international terminal they're near arrivals on level 2. Both black and white cab companies as well as yellow cabs operate there. Just be aware that when picking up a taxi from the airport, you'll need to pay an access fee - this should be applied after you're in the taxi and the metre has started. Enjoy your ride!
Bicycle
If you're looking to cycle to or from Brisbane Airport, don't worry! There are designated inbound and outbound route for cyclists. Directional signs are there to guide you along the way, and even remind motorists that cyclists may be present. Check out the designated bike routes here for more information. Happy cycling!
Useful Tips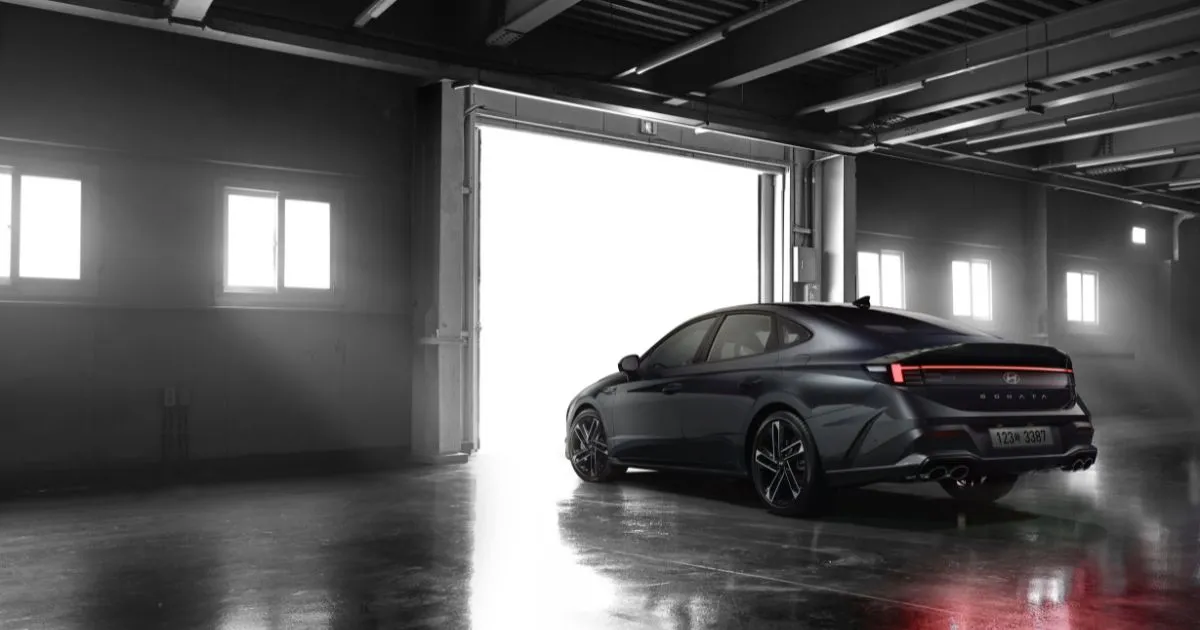 Ensure You Are Comfortable
Customers have often expressed dissatisfaction with the seating at Brisbane Airport, especially since its recent modernisation. To make your journey more comfortable, we recommend locating a seat in the comfier departure lounge or bringing along a travel pillow! They're dual-purpose and can act as both a cushion and neck support.
Bring Along Some Warm Clothing
If you're travelling through Brisbane Airport in the winter, make sure to bring along some extra layers! It's known for being just as cold inside as outside due to its air-conditioning systems, so gloves and a warm coat are key. Stay prepared and dress for the weather!
Get Your Currency Before You Fly
If you're flying out of Brisbane Airport, try to get your currency exchanged at a post office before you leave - the airport usually has really high foreign exchange rates! You'll save yourself some money this way. Happy travels!
Purchase An Express Card
Heading to the Brisbane Airport during peak season or at peak times? Avoid those long lines and get an Express Card before you go! It'll help you check in quickly and, if possible, skip the queue that could lead to missing your connecting flight. Make sure you don't miss a beat by getting an Express Card!
Make Use Of The Parent Rooms
Traveling with little ones can be stressful, so Brisbane Airport has designed a special space for parents and their children – parent rooms! These safe and comfortable havens are perfect for nursing, feeding or simply spending quality time with your kiddos away from the hustle and bustle of the airport. Say goodbye to uncomfortable seating - these parent rooms are a must-have for anyone travelling with babies or toddlers!
Brisbane Airport FAQs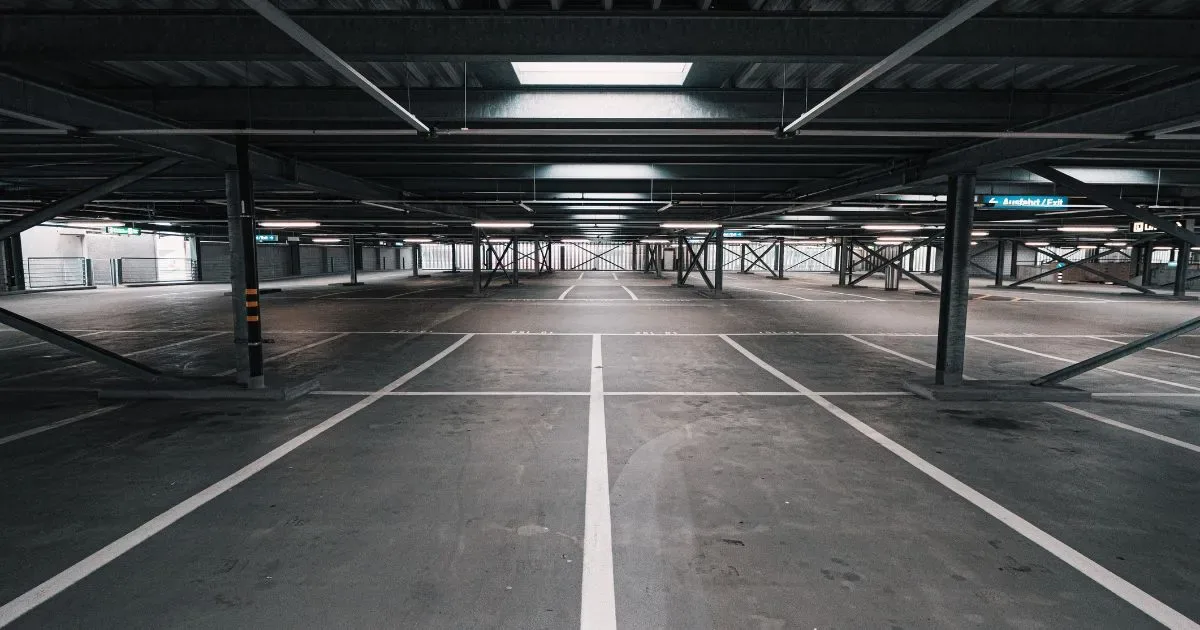 What Is Brisbane Airport's Address?
11 The Circuit, Brisbane Airport, Queensland 4008, Australia. That's where you can find us!
Can I Get Wifi At Brisbane Airport?
At Brisbane Airport all passengers have complimentary access to WiFi! Enjoy!
Is There A Map Of Brisbane Airport's Domestic Terminal?
You can check out a map of Brisbane Airport's Domestic Terminal online – take a look!
Where Is The Long Term Parking At Brisbane International Airport?
If you're looking for a long-term car park near Brisbane airport, then you're in luck! With parkingmadeeasy.com.au, you can book off-site car parks for as many days as you need. Just select the car park from the list and check out its map location to find your way there. It's that easy!
How Much Is Airport Parking At Brisbane?
Heading to Brisbane airport? Rates for parking can vary depending on the service you select and when you're travelling. Generally, daily rates start from $9 up to $15.50. For the most accurate quote tailored exactly to your needs, just head over to our website and search for yourself!
What Destinations Can I Fly To And From Brisbane Airport?
Flights from Brisbane Airport can take you to all sorts of exciting destinations, either directly or with connecting flights! Planning your next getaway has never been easier. Where will you go?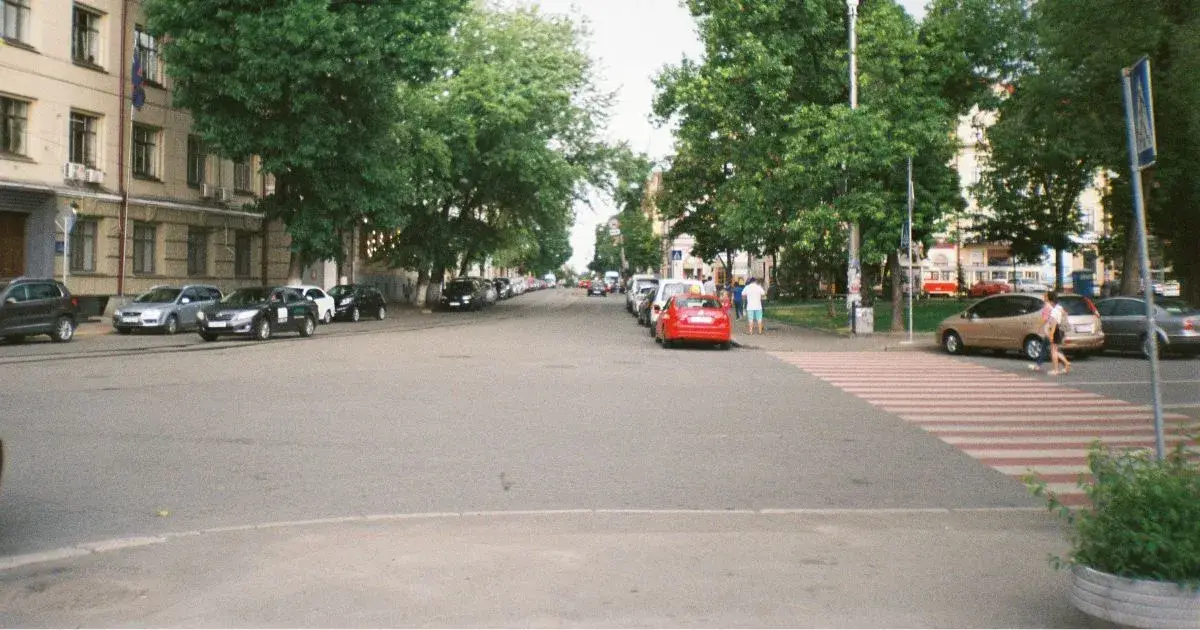 Advantages and disadvantages of using these parking services
PROs
Promotions and discounts
Affordable prices
Excellent functionality and design
Many parking services
CONs
Online booking might not work properly every time
Poor customer service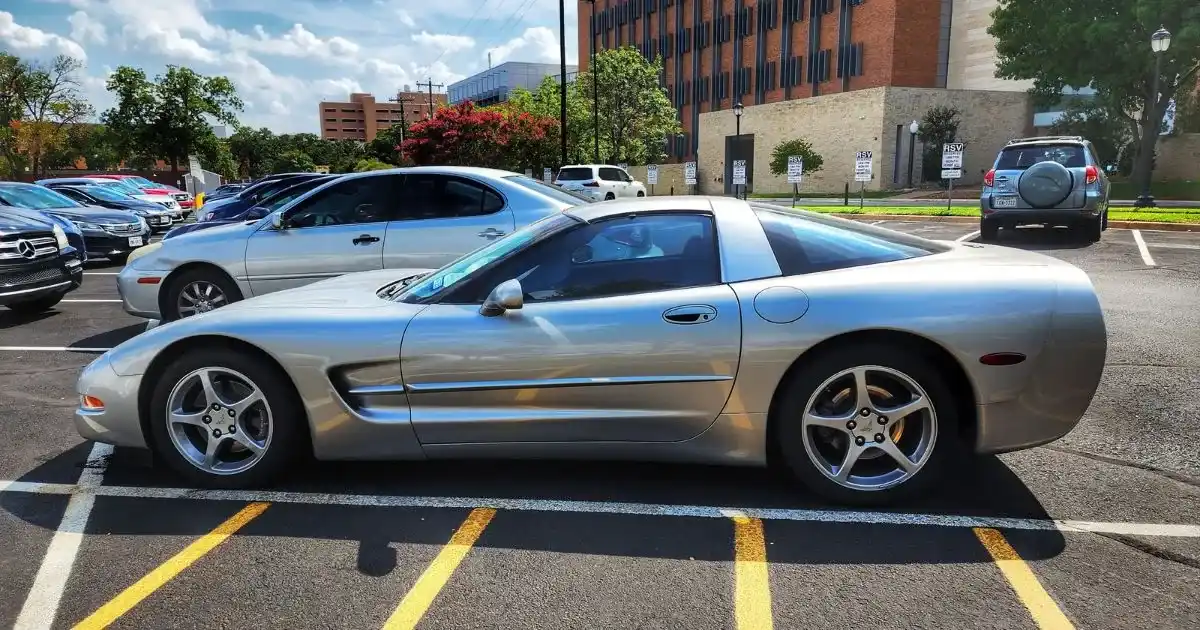 Although it seems that BNE provides outstanding customer support, one review on ProductReview says otherwise. RJW, the reviewer who rated BNE with a 3-star rating appreciated the multitude of discounts and promotions offered by BNE. However, he recalled booking parking online, but the ticket not working at the actual facility. When it worked, it doubled the amount of parking, meaning that he had to pay for another ticket, although he booked online.
Should you buy BNE's services?
Buy if you are frequently traveling abroad and need discounts and a quick online booking service
Don't buy online if you can buy a parking ticket when you arrive at the facility
As mentioned previously, you can book parking online through BNE. This is time-efficient when you prepare for a trip abroad and are stressed with all the luggage. For this reason, but also for the number of parking options BNE offers, you should definitely park your car at their facility.
ParkShort is the ideal parking choice for picking up or dropping off family and friends because it is situated directly behind the Terminals. Operating around-the-clock, you may park your car to welcome back loved ones or make a reservation at one of the restaurants in the Terminal to bid a proper farewell. When you reserve parking online at least an hour before your flight, you can save money with rates as low as $5 per hour. If you choose this option, you may pay around $11 for up to 30 minutes.
With ParkLong, you may park close to either Terminal. Simply drive in and park at the safe Terminal car parks to easily begin your journey. This parking option allows you to park over-height vehicles.
BNE also offers Park&Fly, which provides a quick, practical, and hassle-free parking experience. No need to stress about finding a spot; just leave your car in the appropriate Park&Fly drop-off area, give the attendants your keys, and you can be on your way to the gate. This service might cost you around $99 for 4 up to 24 hours.
ParkPremium, which is situated on Level 3 of the Domestic Terminal, makes it simple to locate a park and provides quick access to the Terminal via the skywalk. If you choose this parking option, you will receive express entry and exit benefits. Also, ParkPremium offers 24-hour CCTV for a safe parking experience. If you choose this parking option, you will pay around $99 for 4 up to 24 hours.
Sydney

Melbourne

Brisbane

Canberra

Newcastle

Perth

Gold Coast

Cairns

Hobart

Sunshine Coast

Launceston

Ballina-Byron

Auckland

Wellington

Christchurch

Nelson
Los Angeles

LaGuardia

Gatwick

London City

Fiumicino

Venezia

Barcelona El Prat

Madrid

Buenos Aires

Zurich

Frankfurt

Hamburg

Cape Town

Dublin

Calgary

Toronto