Melbourne Airport And Parking: Everything You Need To Know
Submitted by

ParkingMadeEasy

on Mon, 20/03/2023 - 22:19
An Introduction To Melbourne Airport Parking
Driving to Melbourne Airport is a breeze if you live close by, and with plenty of near-airport parking options available, you're sure to find something that fits your budget and travel plans. So why not take the wheel and make your way to the airport today?
Melbourne Airport Parking pre-bookable options available on Looking4.com: Easy Airport Parking
Searching for an ultra low-cost airport parking spot near Melbourne Airport? Look no further! Easy Airport Parking offers a cost-effective, reliable option that will provide you with peace of mind. Plus, they've been in business for more than 20 years so you can be sure their experienced team knows all about providing security and safety. The shuttle bus will take you to and from the airport in just 5 minutes - no waiting around! So why not make Easy Airport Parking your go-to spot for all your travelling needs? It won't get any cheaper than this!
Busy Beaver Parking
Do you want a low-cost and convenient way to park at the airport? Look no further! This established off-airport parking facility is modern, secure and loaded with features such as flood lighting, CCTV, 24 hour reception and even a secure perimeter fence. And to top it all off, they offer a valet service so that you don't even have to worry about parking your car - just hand in your keys at reception and they'll take care of the rest. Plus, their shuttles run on demand 24/7 so you can always get to the airport quickly. What more could you ask for? Book now!
Pink Elephant Parking
If you're looking for a quality, low cost parking option close to the airport that offers excellent personal service at a great price, then Pink Elephant on parkingmadeeasy.com.au is definitely worth checking out! The shuttle service is on-demand, so it'll set off when you need it. Plus, they also offer detailing, servicing and repairs while you're away - just ask at reception for more info. It's a family-run business, so you can trust them to look after your car!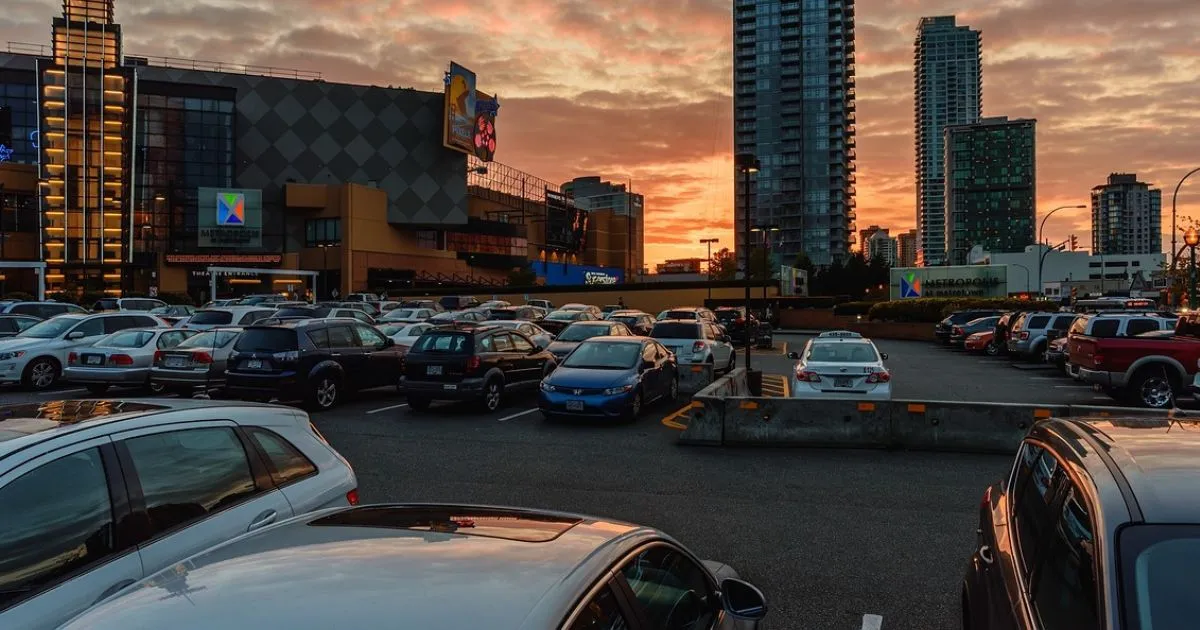 Jetport Airport Parking
Jetport is the ultimate near-airport parking experience! With 3000 spaces, a 24/7 staffed reception area complete with business lounge, WiFi and fresh coffee, plus 11 shuttles running to the airport on demand in just 5 minutes - it's the perfect solution for your travel needs. Plus, Jetport is highly secure with CCTV and staff around the clock, so you can rest assured knowing your vehicle is safe and secure. So what're you waiting for? Get to Jetport and enjoy a hassle-free trip!
Short Term Parking
At Terminal parking MEL, you can find short-term parking that are just a couple of minutes away from all four terminals. They're great if you're only travelling for a few days or on business!
Long Term Parking
If you're away for a while or trying to save money, the long-term car park at Melbourne Airport might be perfect for you. It's just four minutes from check-in via the free 24/7 shuttle bus - great if you need to keep an eye on bags or family members! So why not consider the more affordable long-term car park option? It's conveniently located right in the middle of MEL.
Valet Parking
Traveling through Melbourne Airport? Looking for a convenient and stylish way to start and finish your holiday? Then you'll love the airport's valet service! They'll park your car for you, ready and waiting when you get back. Don't worry if you're riding a bike or motorcycle either - there are plenty of bicycle racks outside each terminal building and the short term car park for Terminals 1-3 even has a special motorbike facility. What more could you ask for? Make your trip easier with MEL!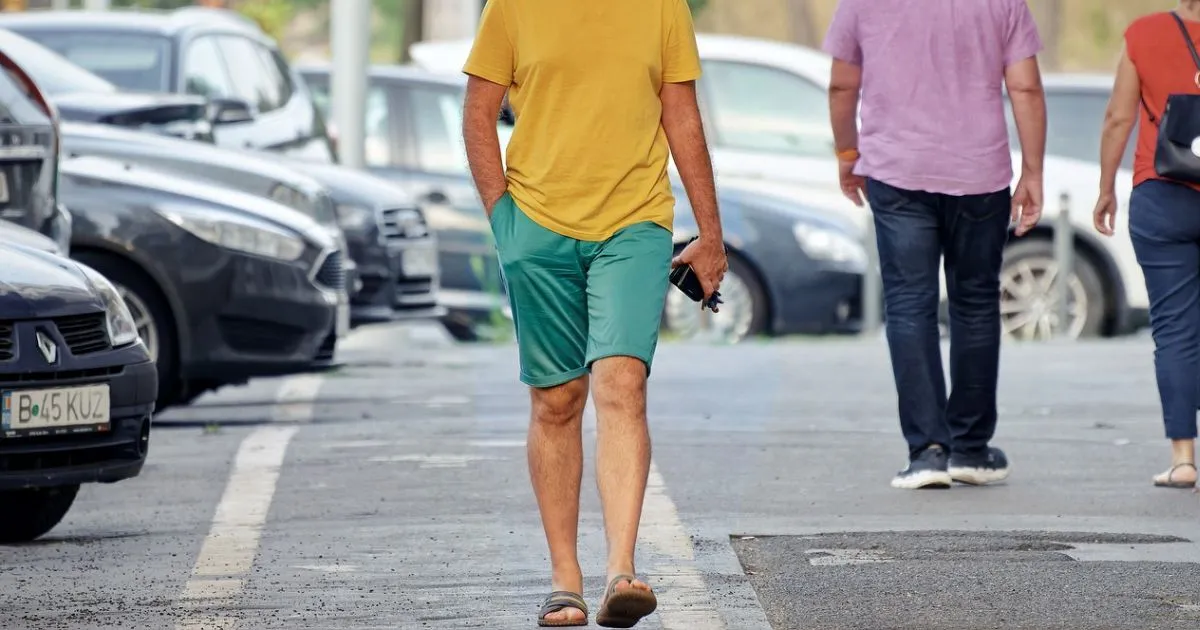 Map Displays Sample Listings Only; Start Your Free Trial Now To View All Listings Near You.
Melbourne Airport Car Parking Spaces For Rent
Parking Made Easy helps you find parking where you need it with the best car parking spaces for rent in Melbourne Airport.
Access unlimited search results, listings and more.
Pages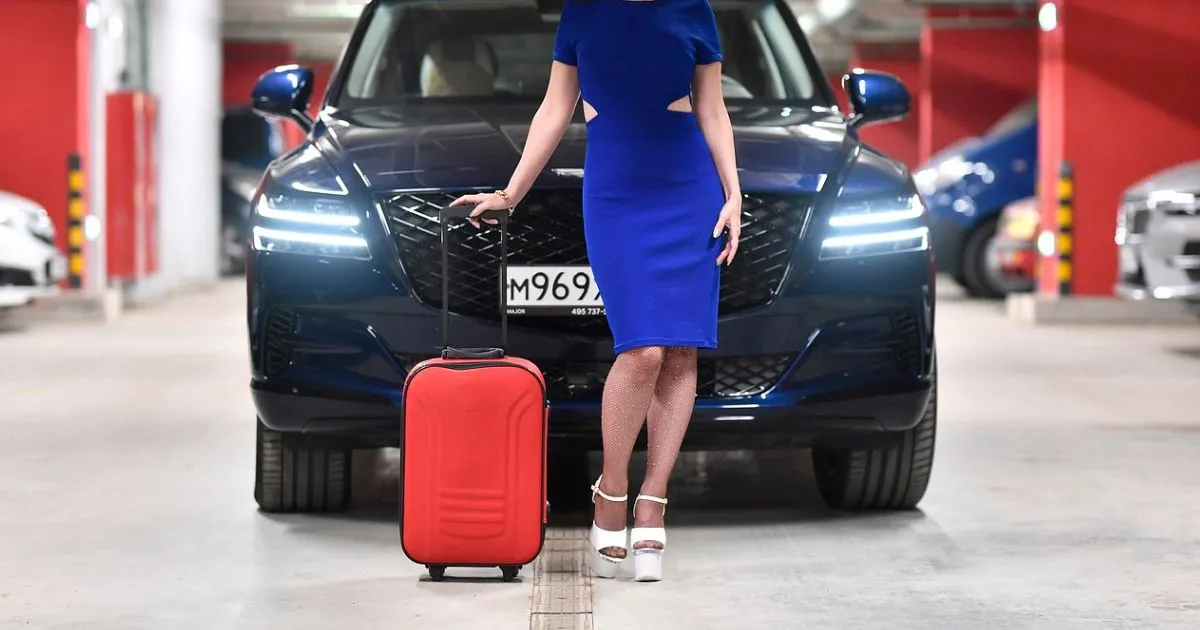 Guide To Melbourne Airport
Melbourne Airport (MEL), also known as Tullamarine Airport after the nearby suburb, is Australia's second busiest airport. It serves as a vital connection between Melbourne and beyond, with over 200,000 flights and 30 million passengers coming through each year! Jetstar Airways and Tiger Airways Australia are two major domestic airlines based at MEL, while international services are provided by Qantas and Virgin Australia. So if you're looking to fly in or out of Melbourne, MEL is the place to go! Hope this helps! Have a safe journey.
What Are Melbourne Airports Contact Details?
Address: Melbourne Airport, VIC 3045, Australia. Phone: +61 3 9297 1600 Website: Melbourne airport
Location Of Melbourne Airport
If you're flying out of Melbourne, you don't have to worry about being far from the city centre - Melbourne Airport is only 14 miles away! The Tullamarine Freeway has two off-ramps leading straight to the airport grounds and passenger vehicles can use one while public transport takes the other. Bus services make it easy to get to the airport from Melbourne's Southern Cross Station, with a 20 minute journey. Although there's no direct rail link yet, you can still catch regional V/Line and Metro services from Southern Cross to get to the airport. So even if you're coming from further away, you'll be able to reach MEL without any hassle.
History Of Melbourne Airport
Originally constructed in 1970 on the site of a farm that served as a refuge for allied aircraft during WWII, Melbourne Airport was designed to ease the burden of other local airports that were struggling with booming international travel. On its opening year alone, MEL saw over 155,275 international passengers - 15 times more than Essendon, its next largest airport. Today, the airport features four terminals and 56 gates - 40 for domestic services and 16 for international flights. It continues to invest in its runways and improve its passenger facilities with the most modern aircrafts in mind. With each new investment, it welcomes visitors from all over the world.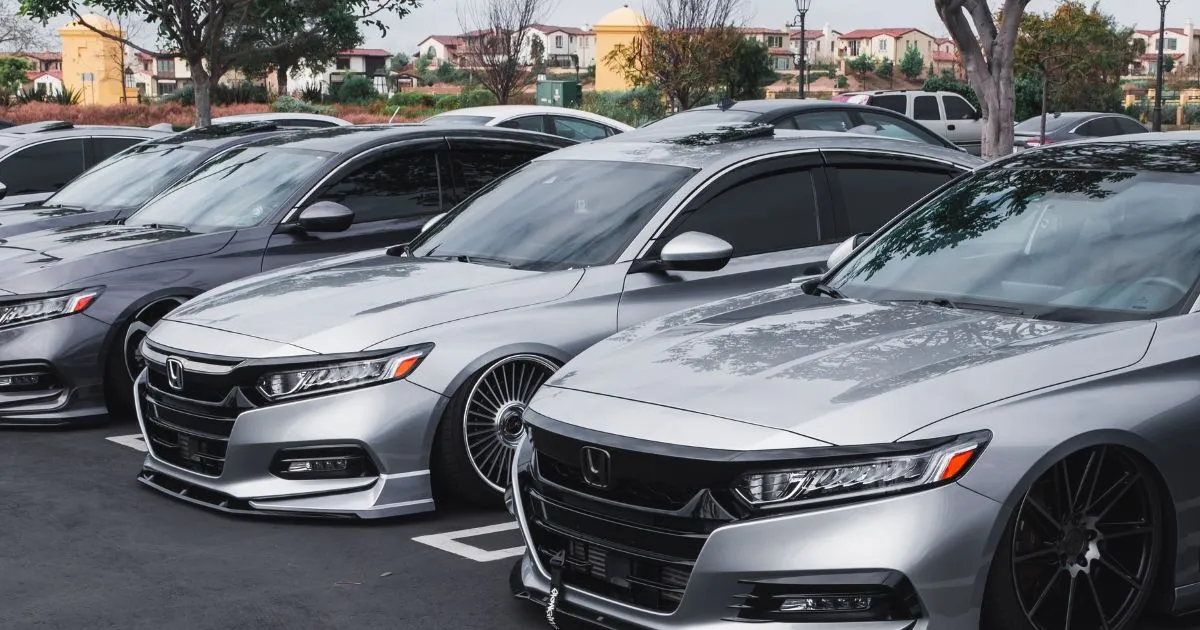 Melbourne Airport Facilities
Flying out of Melbourne? MEL is the busiest airport in Australia and it has everything you need for a smooth journey! You can find all sorts of places to relax or shop, from cafés and bars to designer outlets. Whatever your destination, all four terminals have the facilities to make your experience as comfortable and enjoyable as possible. So come on over to Melbourne Airport and have a great flight!
Smoking areas

Prayer room

Postal services

Pet collection

Pharmacy

Free WiFi

Family facilities

Currency exchange

ATM machines

Visitor information booth

Terminal car park

Long-term car park

Drop-off zone

Toilets
Disabled access

Baby-changing facilities

Shopping

Duty free

Convenience stores

Newsagents

Designer brands

Souvenirs

Food

Restaurants

Cafés

Chocolate shops

Drinks

Bars

Alehouses

Coffee shops
Melbourne Airport Hotel And Parking
If you're looking for a hotel close to Melbourne Airport, you've come to the right place! There are plenty of accommodation options ranging from budget-friendly to luxurious. Many hotels also offer complimentary parking with your reservation so you don't have to worry about where to put your car. For example, the Holiday Inn Melbourne Airport provides up to 10 nights of parking with their 'Park, Stay and Go' package. Keep in mind that you'll need to pre-arrange any parking before the date of your arrival. Most hotels are just a short walk away from the airport terminal buildings, so if you're travelling light this could be perfect for you! Many even provide regular complimentary shuttle bus services so you and your bags can get to the airport in minutes. If you're looking for a budget-friendly option, check out the ParkRoyal - they offer valet parking just outside their front door, as well as discounts for self-parking in the MEL short-term car park. So why not grab a room near the airport and make your travel that much easier!
Top Things To Do In Melbourne Airport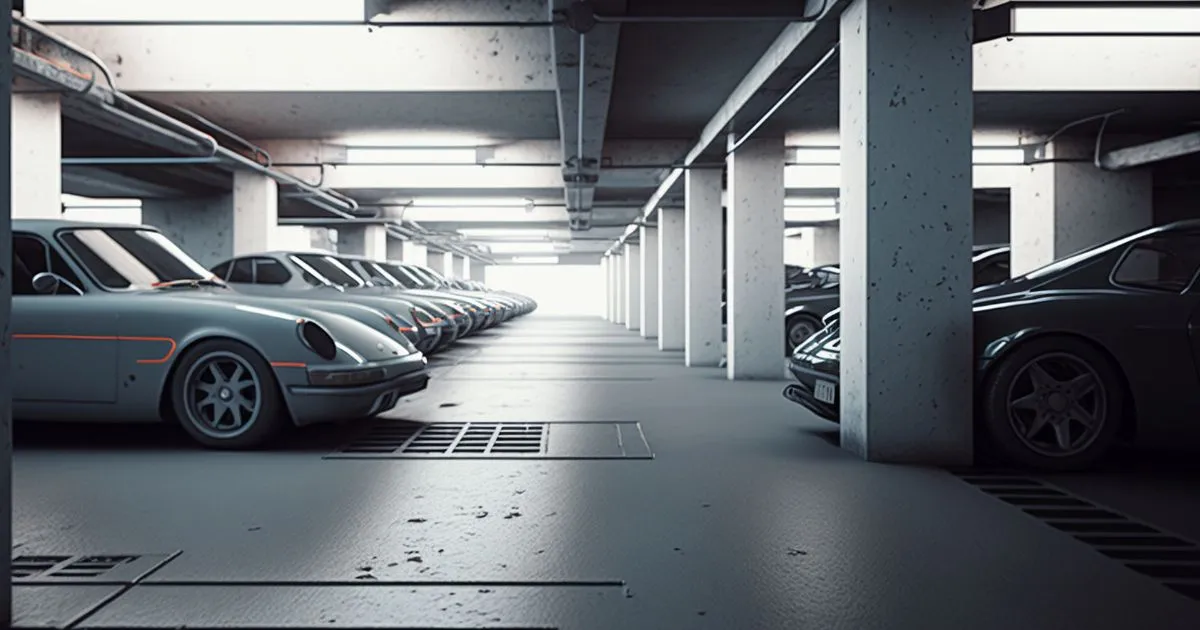 A World Of Flavour
If you're looking for a snack or a meal while passing through Melbourne Airport, they've got something to satisfy everyone! Grab some sushi or sandwiches on the go, try smoothies, muffins or doughnuts to sweeten your day, have a pub-style lunch or a full-on ethnic feast - Asian, Mexican, Spanish or Italian. If you're just after a good cup of coffee, they even have artisanal stands serving freshly ground beans! So make sure to check out MEL's four terminals for some food and drink from around the world. Enjoy!
Four Terminals Of Retail
Heading to the airport for your next trip? Make sure you pick up all the essentials you need (and maybe a few luxury items too!) at MEL. With over 60 retailers from around the world, you'll find everything from fashion and cosmetics to tech and gadgets. You can also stock up on sunscreen or buy yourself a book to read on the beach. For something extra special, check out their range of high-end outlets offering exclusive clothing collections and premium eyewear, watches and tech items. Plus, you can even find unique local products like boutique wines and Aboriginal art - a great way to experience some of Australia's culture and heritage! Just use the store locator to make sure you have plenty of time before your flight. Bon voyage!
Lounge Around
Heading to Melbourne Airport? Make your travel a little more luxurious and upgrade yourself to an executive lounge. Enjoy complimentary drinks, snacks and meals throughout the day, free high-speed Wi-Fi, charging stations for your devices, newspapers, magazines and live news feeds on widescreen TVs. Perfect for catching up on work or simply relaxing before your flight. All for a small fee of course! So why not make the most of your time in the terminal and get yourself access to an executive lounge. It'll be worth it!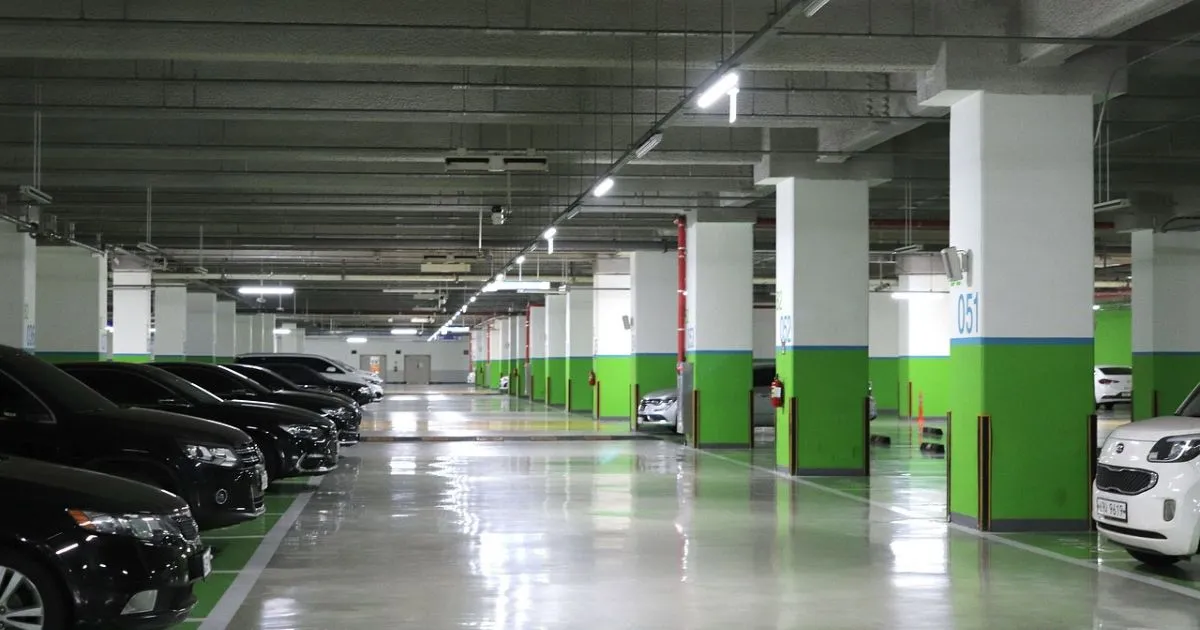 Take In The View
If you're looking for a great view of the sun setting over Melbourne Airport and the city beyond, then check out the award-winning flagship hotel just 328 feet (100 metres) from Terminal 1-3. But if you don't want to pay for a room, the hotel has an innovative skybridge connected to the terminal so you can still take in the view and escape from all the noise. Stroll along the bridge to watch planes come and go - a great way to get some fresh air and clear your head.
Hole In One
If you have some time to kill before your flight from Melbourne Airport (MEL), why not treat yourself to a round of golf at the nearby Melbourne Airport Golf Club? Located less than 197 feet (60 metres) below MEL's primary flightpath, this 18-hole course offers stunning views with planes taking off and landing throughout the day. There's also a fully equipped shop, licensed club house, driving range, putting green and practice nets for you to enjoy. So why not make the most of your layover and tee off at the Melbourne Airport Golf Club? You won't regret it!
Creature Comforts
If you can't bear to leave your furry friends at home when you go away, don't worry! Melbourne Airport has got you covered - their Pet Hotel is a short walk from the terminal buildings and provides everything your pet could need. Think gourmet meals, pet aromatherapy and even Skype calls so that you can stay in touch with your pet wherever you may be. Your pet's holiday can be just as relaxing and enjoyable as yours!
Top Things To Do Near Melbourne Airport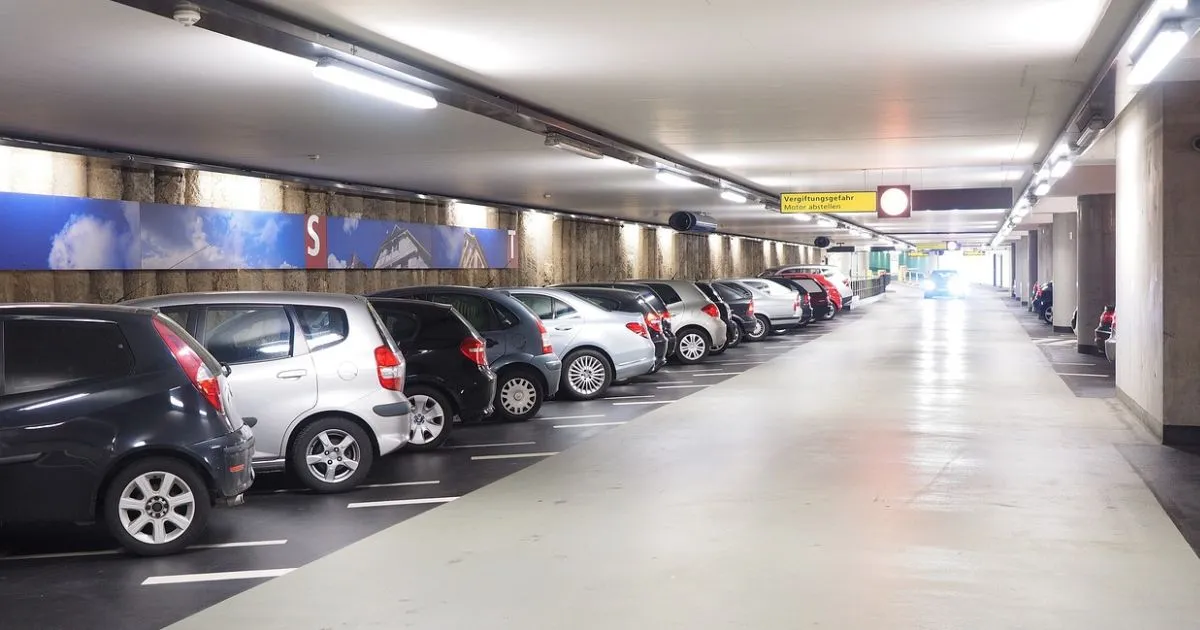 An Australian Institution
If you're visiting Melbourne and have a few hours to spare before your flight, the National Gallery of Victoria is the perfect first stop. Just 15.5 miles (25 kilometres) away from MEL in the heart of the city, NGV is Australia's oldest, largest and most popular museum - and best of all, it's free! You can explore their extensive collection of art, featuring works from iconic and influential artists from all over the world, as well as a unique selection of Australian art including Indigenous artefacts and some of the country's best contemporary pieces. So head to NGV for an unforgettable cultural experience before you take off.
The Sky's The Limit
If you're not afraid of heights, check out the Eureka Tower in downtown Melbourne! It's the highest building-based public vantage point in the Southern Hemisphere, with the Skydeck on its 88th floor at 935 feet (285 metres). You can take in stunning views of the city and beyond from there. Plus, The Edge is an external glass cube that extends out from the tower, offering a unique and thrilling perspective. MEL is only half an hour away and you can pre-book tickets that are valid for a year after purchase, so you'll be guaranteed entry whenever you're in town. It's definitely worth checking out!
Meet Some Of Australia's Animals
If you're looking for a unique experience in Melbourne, why not book yourself a 'Roar and Snore' evening at the Royal Melbourne Zoological Gardens? Established all the way back in 1862, this zoo was modelled on the world-famous London Zoo and is home to over 320 species from around the globe. You can camp in the zoo overnight and have a chance to see some of its nocturnal creatures like never before! It's only a 20-minute drive from MEL, or you can take multiple tram or train routes to get there. A true Melbourne icon, visiting this zoo is sure to be a memorable experience.
Life's A Beach
If you're looking for a break before your flight, why not take a short drive to St. Kilda Beachfront? Just 20 miles (32 km) from Melbourne Airport, this iconic beach offers plenty of activities like windsurfing, sailing, rollerblading and beach volley – or just chill out with some local snacks from the cafés, delis and bakeries. And don't miss out on St. Kilda Pier and Pavilion – it's a great spot to enjoy the area's history with its Edwardian and Art Deco architecture, vintage amusements, and arcades dating back overés and delis. Take a stroll down St. Kilda Pier and Pavilion to explore the beautiful Edwardian and Art Deco architecture, or check out the vintage amusements and arcades from 1906. So go ahead – have some fun in the sun before your flight!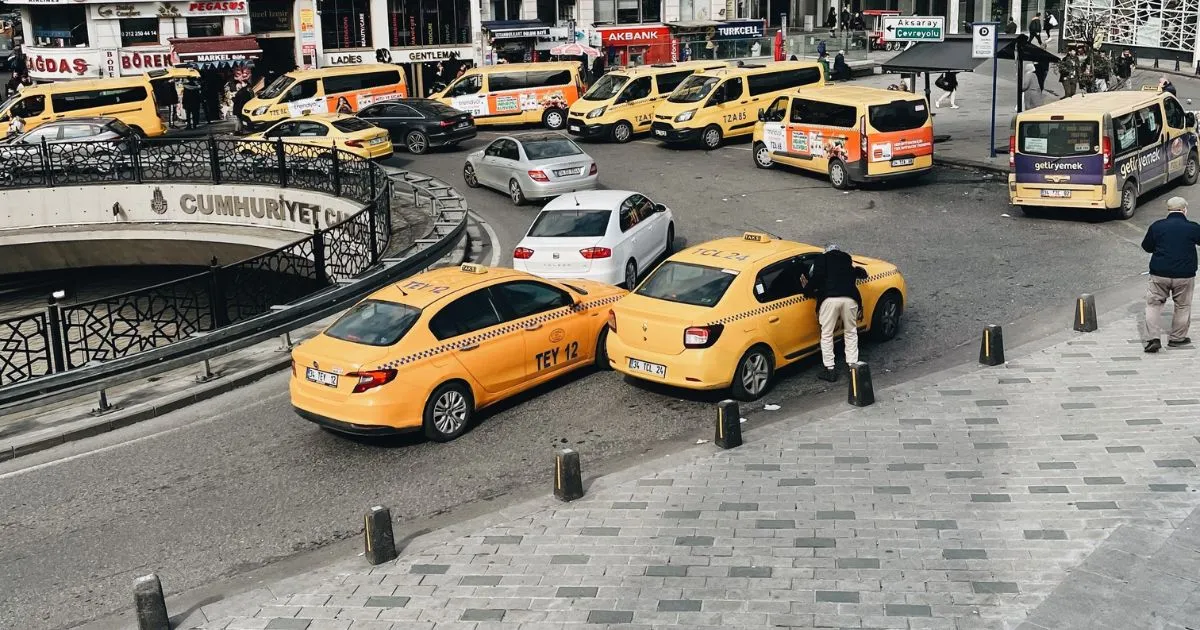 Poetry In Motion
If you're looking for something to do close to Melbourne Airport, why not pay a visit to the Australian Centre for the Moving Image (ACMI)? It's full of rotating exhibitions and interactive events – all free entry! Plus, there are two state-of-the-art cinemas screening everything from reel-to-reel to high-definition digital video. So, if the weather takes a turn for the worse, it's the perfect place to spend an afternoon! Film buffs won't be disappointed. It really is worth checking out!
An Aboriginal Adventure
If you're looking to get a glimpse of Melbourne's past, why not head over to the Koorie Heritage Trust Cultural Centre in downtown Melbourne? It's just half an hour's drive from the airport. There, you can learn all about the local Wurundjeri people and how their ancestors lived, what they wore and how their traditional practices are still upheld today through art and song. So come on down and get to know Melbourne's Aboriginal heritage!
Read All About It
Heading to the airport soon and need a quiet spot? The State Library of Victoria is the perfect place! This incredible library has been around since 1854 and holds over two million books in its La Trobe Reading Room. On top of that, it's only half an hour away from the airport and hosts regular free-entry exhibitions, talks, workshops and classes on a wide range of topics. So grab a book and settle in for some peace and quiet before you fly!
Which Terminal?
Melbourne Airport is a major hub for both international and domestic travel in Australia. The airport hosts four commercial terminals, with Terminal 1 dedicated to Qantas Airlines' domestic and regional flights, Terminal 2 handling all of MEL's international arrivals and departures from major airlines like Cathay Pacific, United Airlines and Emirates, Terminal 3 hosting Virgin Australia, and Terminal 4 recently renovated to accommodate budget airlines such as Tigerair, Jetstar and Airnorth. So no matter what kind of flight you're looking for, Melbourne Airport has got you covered!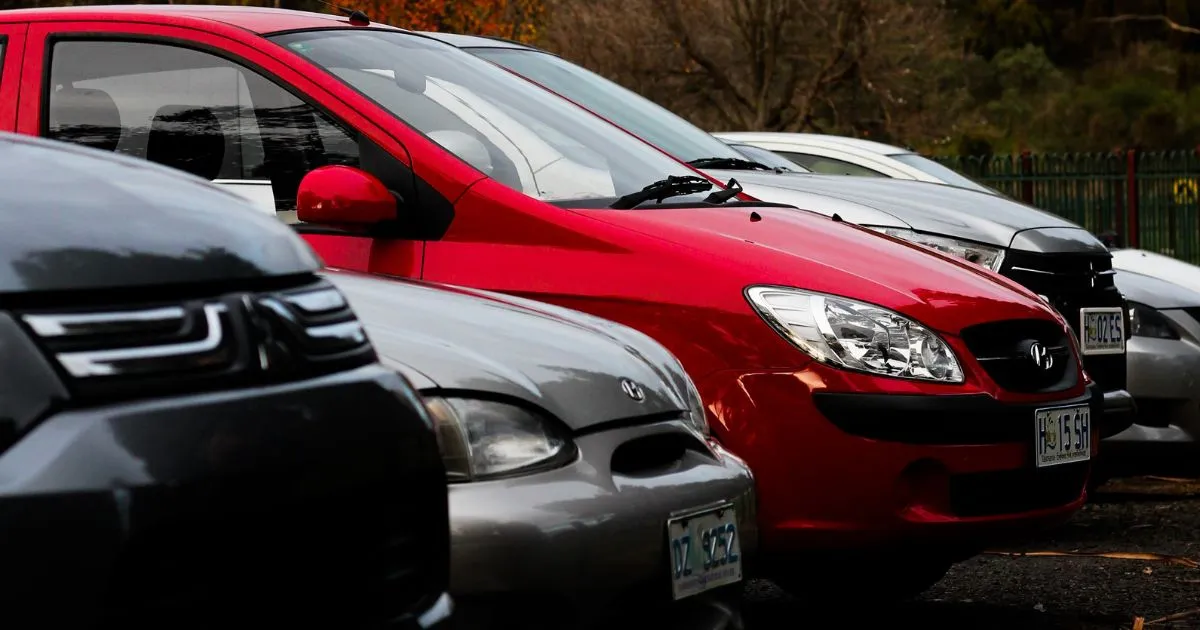 How To Get To Melbourne Airport
Car
Getting to Melbourne Airport is a breeze! It's only 14 miles (23 kilometres) away from central Melbourne and easily accessible via the Tullamarine Freeway or Airport Drive, which connects directly to the M80 Western Ring Road. If you prefer to drive yourself there, simply navigate using postcode VIC 3045 and follow the signs to the terminal and car parks. It's that easy!
Bus And Coach
Travelling from outside the city to Melbourne Airport? No problem! Just hop onto a regional bus or coach service at Southern Cross Station and you can transfer straight onto a shuttle bus for the 20-minute trip. The express services run 24 hours a day, so no matter what time of day (or night) you arrive, you'll be able to get to the airport with ease. Find out more about the Melbourne Airport bus routes here.
Train
If you're travelling from outside of Melbourne to get to the airport, there's no direct rail link that'll take you there. However, Southern Cross Station is the terminus for both the Melbourne Metro and regional V/Line services. Once you disembark at Southern Cross, bus services are available that'll ferry you to MEL in about 20 minutes. So, if you're coming in from elsewhere around Australia, just hop off the train at Southern Cross and take one of the bus services to get you to the airport!
Useful Tips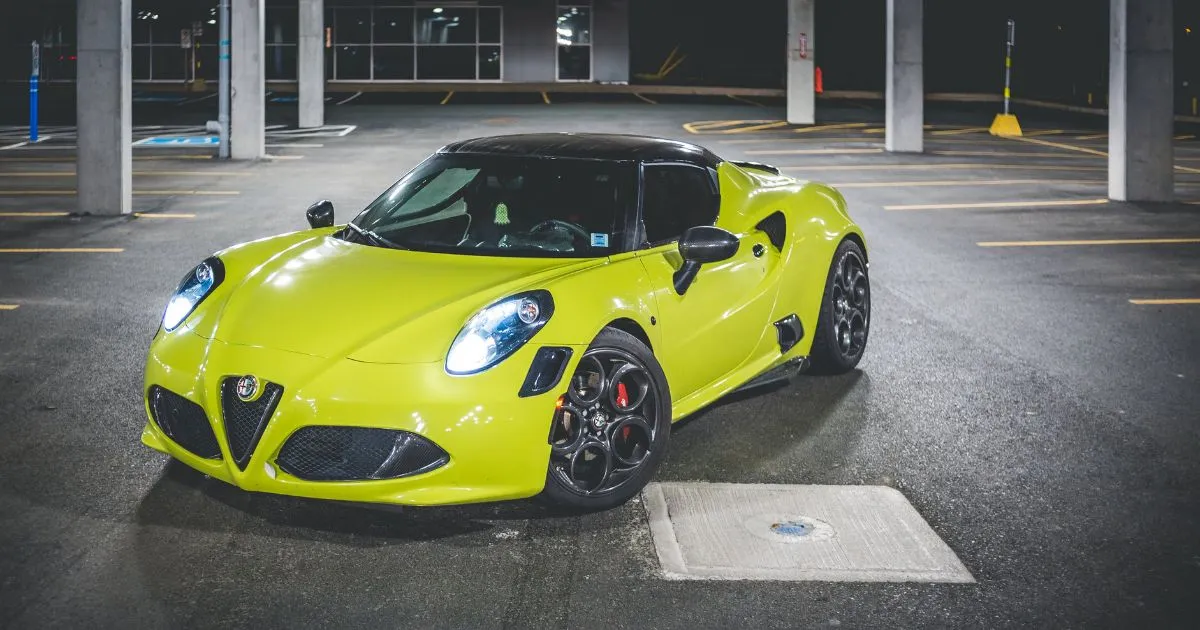 Leave Yourself Plenty Of Time
If you're taking a flight from Melbourne Airport (MEL), it's best to plan ahead and give yourself plenty of time. Over 30 million passengers fly through MEL every year, so there can sometimes be delays - especially on the busy route between Melbourne and Sydney. Before you set off, don't forget to check the live flight information to make sure you're up-to-date on any delays or changes. That way, you can rest assured that your journey will be stress-free!
Parking Prepared
Worried about not getting a parking spot at Melbourne Airport? Don't worry, you can reserve a space up to two hours before you arrive. That way, even if your plans change, you know that your car will be taken care of while you're off exploring the city! It's one less thing to stress about on your trip.
Refresh Yourself With A Free Shower
Feeling hot and exhausted after a stressful trip to the airport? Or just can't seem to shake off that jet lag? Well, good news! Terminal 2 at MEL offers free showers before and after security - so you can freshen up and feel like yourself again. What a relief!
Designated Drop-off
If you need to drop someone off or pick them up at MEL Airport, they've got an awesome pick-up/drop-off loop that runs past each car park and terminal entrance. Just remember that your vehicle can't be stationary for more than one minute and mustn't be left unattended. Alternatively, if you'd like to spend a bit more time saying goodbye or if you got to the airport earlier than planned, there's the Wait Zone where you can park for free for up to 20 minutes. Pretty cool, huh?
Melbourne Airport FAQs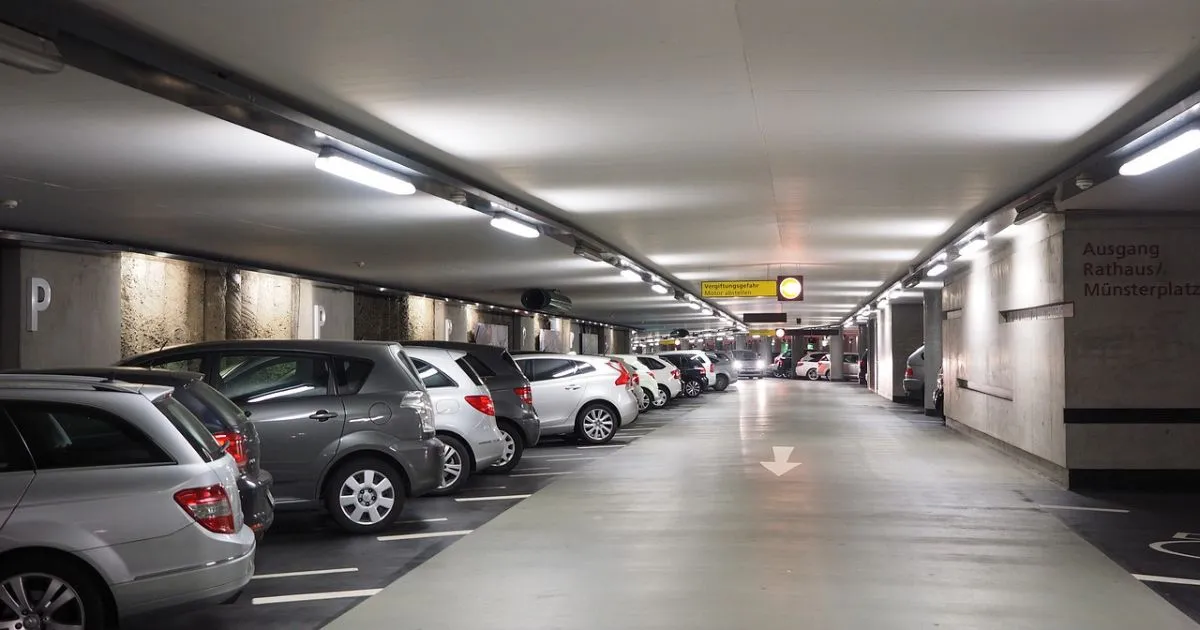 How Do I Get Between MEL's Terminals?
Melbourne Airport is easy to navigate around, with all four terminals clearly signposted and within walking distance of each other. The first three are all located in the same building, and the newly refurbished Terminal 4 is connected by a covered walkway - so it's like having MEL under one roof!
Where Can I Find Information About My Flight?
If you don't have the information your airline sent you, no worries! You can use MEL's flight timetable to look at all the flights arriving and departing up to a month in advance. Easy peasy!
Should I Pre-book Parking?
Heading to Melbourne Airport (MEL) soon? To make sure you have a parking spot, it's best to book in advance – you can do that as little as two hours before arrival. That way, you won't be stuck hunting for a space during peak times when things can get pretty busy! Book now and avoid the stress.
Is There Anywhere For Me To Charge My Electronic Devices?
Heading to Melbourne Airport and need a place to charge your devices? Many of the cafés and restaurants in the airport have free power outlets - though keep in mind that they are usually for customers only, and may not be accessible outside of business hours. So make sure to plan ahead!
What Special Assistance Is Available?
Melbourne Airport is committed to ensuring your visit is a pleasant one. If you have any special needs for your stay at MEL, let your airline know when you book so they can get in touch with the airport and make all the necessary arrangements. We'll do our best to ensure your trip is comfortable!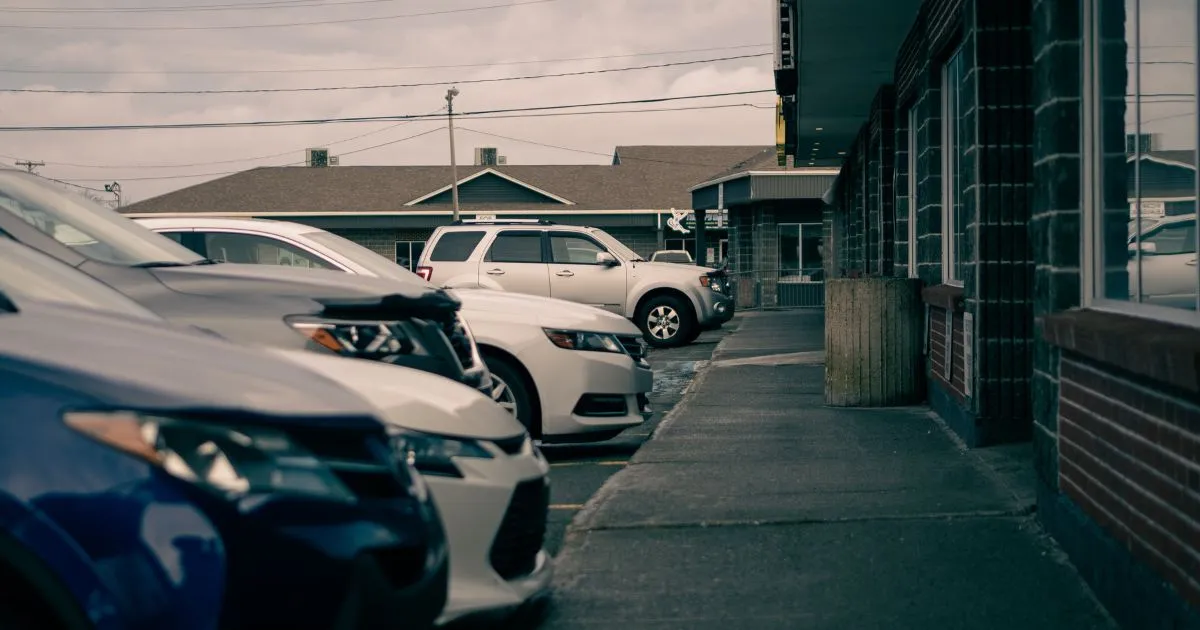 How Do I Contact Lost Property?
Are you looking for a quiet place to rest or sleep at Melbourne Airport? There are plenty of executive lounges that offer free food and drinks, as well as peace and quiet. It's best to book online in advance to make sure you get a spot, but some lounges may also accept day-of visitors with a fee, depending on availability. If you've lost something at the airport, Lost Property Retrieval in Terminal 2 has got your back! Once you present proof of identification, you can reclaim your lost items for a small handling fee or have them shipped to you at your expense. Keep in mind that Melbourne Airport is not responsible for any items lost on the plane, so if this happens, contact your airline as soon as possible. Check their website for more details about MEL's lost property policy and the major airlines' contact numbers. Good luck!
What Destinations Can I Fly To And From Melbourne Airport?
Flights from Melbourne Airport can take you to all sorts of exciting destinations, either directly or with connecting flights! Planning your next getaway has never been easier. Where will you go?
Sydney

Melbourne

Brisbane

Canberra

Newcastle

Perth

Gold Coast

Cairns

Hobart

Sunshine Coast

Launceston

Ballina-Byron

Auckland

Wellington

Christchurch

Nelson
Los Angeles

LaGuardia

Gatwick

London City

Fiumicino

Venezia

Barcelona El Prat

Madrid

Buenos Aires

Zurich

Frankfurt

Hamburg

Cape Town

Dublin

Calgary

Toronto