Gold Coast Airport And Parking: Everything You Need To Know
Submitted by

ParkingMadeEasy

on Mon, 20/03/2023 - 18:28
An Introduction To Gold Coast Airport Parking
Are you travelling to the Gold Coast soon and looking for a place to park your car? Look no further than Gold Coast Airport! We have a wide range of parking options on-site and off-site, so whatever your budget or duration of stay, we'll help you find the perfect spot. Check out parkingmadeeasy.com.au to get started!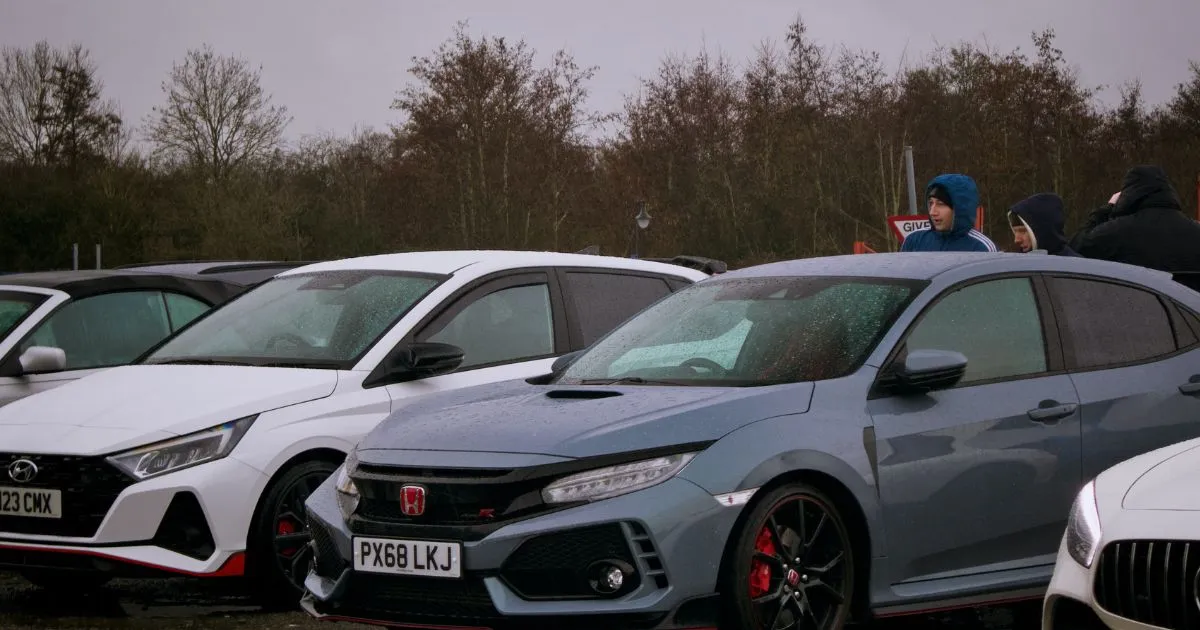 Terminal Parking
Heading to Gold Coast Airport? The terminal parking facility is right in front of the building, and it provides short- and long-term parking - perfect for quick trips or longer vacations. It's just a five-minute walk away from check-in, so you don't have to worry about getting delayed by parking problems! No matter how long you'll be gone, Gold Coast Airport has your parking needs covered.
Budget Parking
If you're looking to save some money for your trip, why not check out OOL's budget car park? It offers open-air and covered options that are only a short walk away from the check-in desk. Perfect for those of us who want to save a bit extra!
Premium Parking
If you're travelling for work or need to stick to a timeline, the airport's Premium parking facility is ideal - it comes with a covered walkway that leads straight to the terminal. It's best to pre-book if you plan on parking long-term, but don't worry if your plans change along the way - all pay stations accept both cash and cards. So no matter what happens, you're taken care of!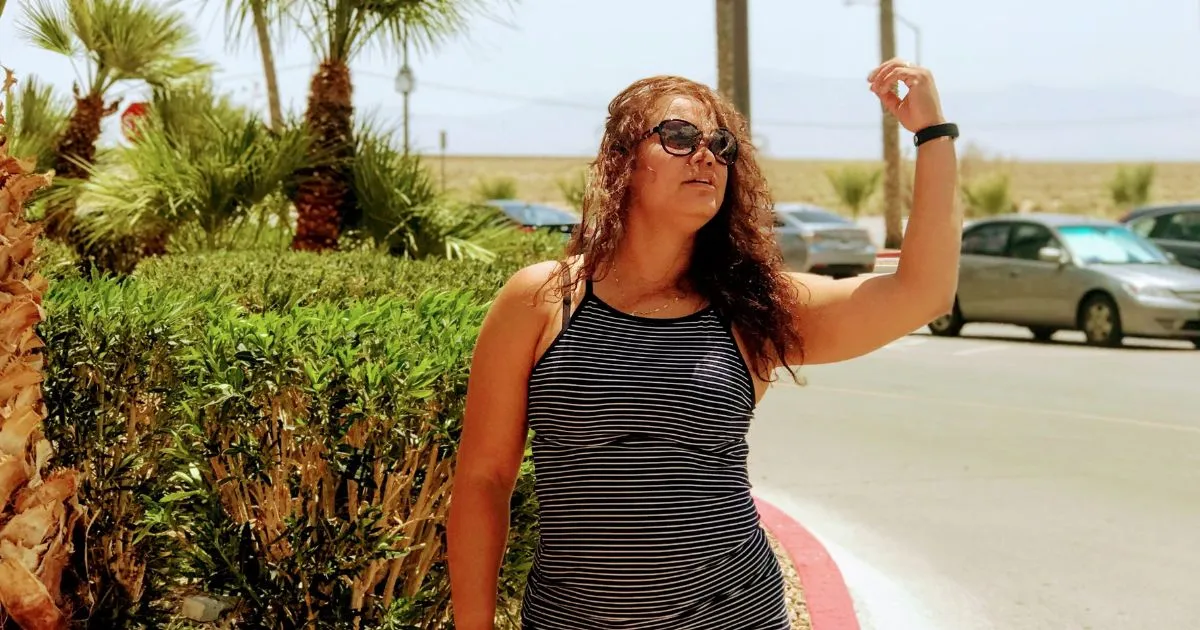 Pick-up And Drop-off
If you're just dropping someone off or picking them up, there are loads of free pick-up and drop-off spots outside the terminal. It's super easy and fast to get in and out of the airport! If you need to park, plenty of facilities offer regular shuttle buses to take you right to the terminal in no time. So convenient!
Map Displays Sample Listings Only; Start Your Free Trial Now To View All Listings Near You.
Gold Coast Airport Car Parking Spaces For Rent
Parking Made Easy helps you find parking where you need it with the best car parking spaces for rent in Gold Coast Airport.
Access unlimited search results, listings and more.
Guide To Gold Coast Airport
Gold Coast Airport (OOL) is an award-winning transport hub located at the southern tip of Australia's Gold Coast. Formerly known as Coolangatta Airport, it has become one of the busiest and fastest-growing airports in Australia - handling over four million visitors each year! It serves as a base for many major airlines, making it the ideal destination for both domestic and international travelers. Whether you're visiting the Gold Coast or just passing through, OOL is sure to make your journey smooth sailing!
What Are Gold Coast Contact Details?
Address: Terminal Dr, Gold Coast Airport, QLD 4225, Australia. Phone: +61 7 5589 1100 Website: Gold Coast airport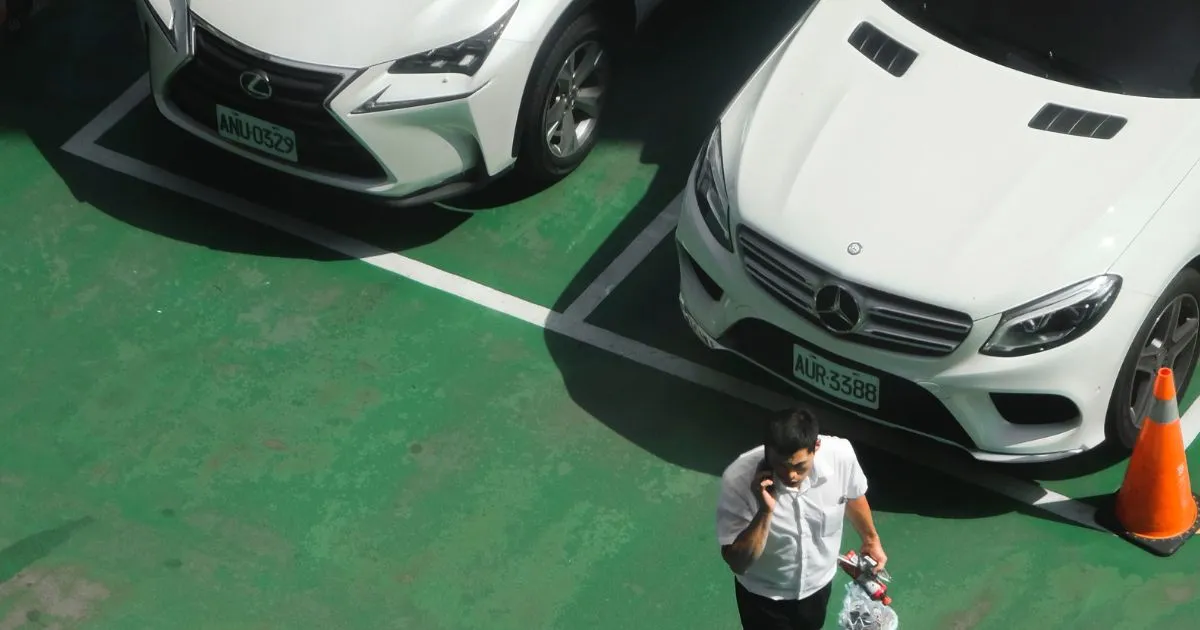 Location Of Gold Coast Airport
Coolangatta Airport, or OOL for short, is just a stone's throw away from the gorgeous beach. Located 62 miles (100 kilometres) south of Brisbane and only 16 miles (25 kilometres) from Surfer's Paradise, it's the busiest airport outside of a state capital in Australia. Whether you're driving down yourself or taking one of the many express bus services available, it's super easy to get there. The buses take you to places like Brisbane and Byron Bay and can be pre-booked before you arrive at the airport. Coolangatta Airport has a runway that straddles the border between New South Wales and Queensland - talk about an interesting sight!
History Of Gold Coast Airport
Gold Coast Airport first opened its doors in 1936, offering emergency landing for airmail flights going between Brisbane and Sydney. After World War II it started to be used for passenger services, and then in 1958 the runways were paved over so larger planes could land there too. The current terminal building came into being in 1981, with renovations and expansions over the years to make room for larger aircraft and more passengers. For years it was known as Coolangatta Airport, but in 1999 it was renamed Gold Coast Airport to reflect its international significance, though it still has the old IATA code of OOL. Jetstar selected the airport as a major hub in 2010, and that same year the Australian Airports Association named it the Major Airport of the Year. It's been growing steadily since then, adding more international services and airlines.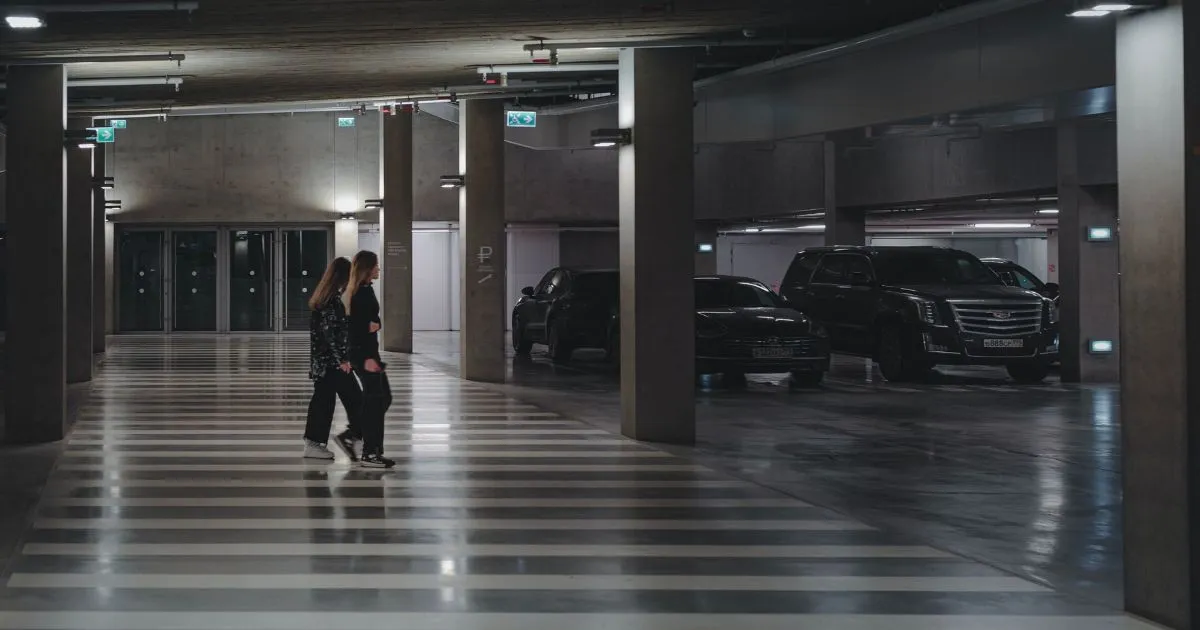 Gold Coast Airport Facilities
Heading to the Gold Coast? Make sure you come via OOL - it's one of Australia's top airports and serves over six million visitors every year! Whether you're taking a domestic flight or jetting off overseas, you'll find all your travel basics in the usual big-name stores. There are also plenty of bars, cafés and restaurants to grab a quick bite, as well as some exclusive designer outlets for a bit of retail therapy. Got any special needs or queries? Check out the website for more info!
Smoking areas

Prayer room

Postal services

Pet collection

Pharmacy

Free WiFi

Family facilities

Currency exchange

ATM machines

Visitor information booth

Terminal car park

Long-term car park

Drop-off zone

Toilets
Disabled access

Baby-changing facilities

Shopping

Duty free

Convenience stores

Newsagents

Designer brands

Souvenirs

Food

Restaurants

Cafés

Chocolate shops

Drinks

Bars

Alehouses

Coffee shops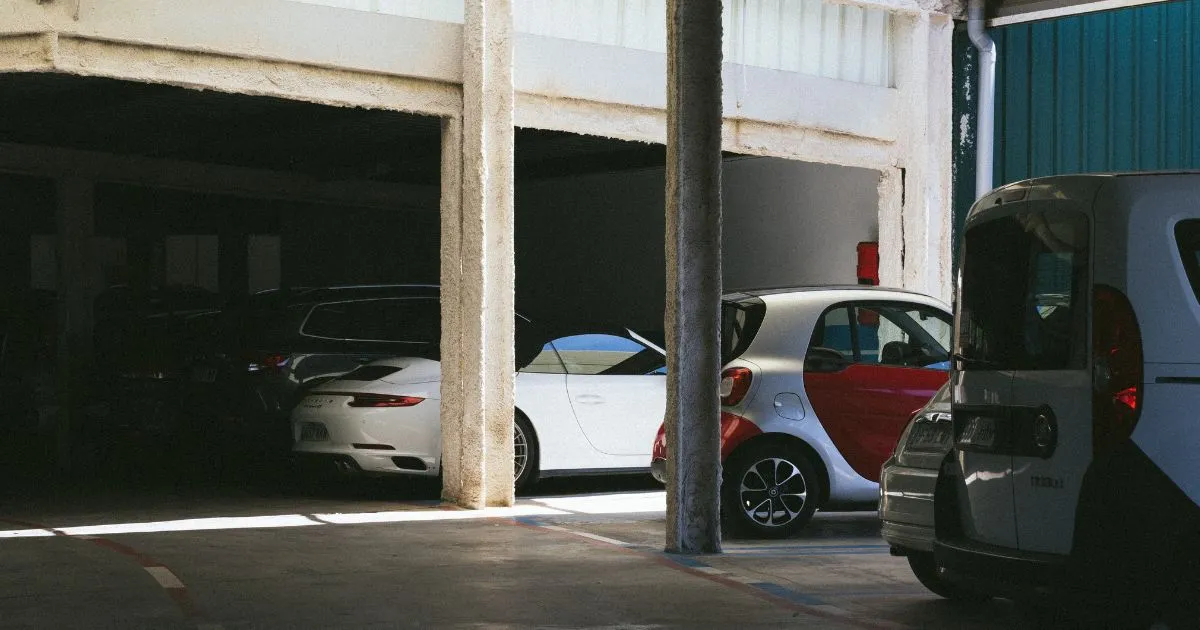 Gold Coast Airport Hotel And Parking
Planning a trip to the Gold Coast? You're in luck! The area around the airport has loads of accommodation options available no matter your budget. Many hotels even offer free parking free parking when you book a room, so if you have an early flight and need to check-in before dawn, you can park the night before and rest easy knowing your car is sorted. You'll find options for every taste and budget, from affordable places to rest your head to luxurious resorts with pools, spa treatments and award-winning restaurants – all with stunning views of the Coolangatta region! While some hotels are just a short walk from the airport, many offer express shuttle services to and from other parts of the Gold Coast. For those looking for a convenient option, the Gold Coast Airport Motel is just 350 metres away from the terminals and offers both short-term and long-term parking packages at competitive rates - covered or uncovered! Perfect for the weary traveller. So grab your bags and let's get exploring!
Top Things To Do In Gold Coast Airport
An International Array Of Food And Drink
At Gold Coast's OOL airport, you can get the best of both worlds - global cuisine and Australian delicacies! Enjoy a quick snack or meal on the go from one of their many cafes, delis and fast food outlets. Or take your time and enjoy something more substantial in their bar or restaurant with its seasonal menu. No matter what you're looking for, OOL has something to suit everyone's tastes!
Top Shopping
If you're touching down at Gold Coast Airport, you'll be spoiled for choice when it comes to shopping. Whether you need some essentials for your vacation or want to pick up a souvenir, there are over 20 great high-street retailers and duty free stores in the terminal. Get everything from technology gadgets to designer collections - all under one roof! Plus, you'll be able to find the perfect holiday memento for yourself or a gift for someone special. Enjoy convenient shopping at Gold Coast Airport!
A Massage In Minutes
Feeling overwhelmed with a never-ending list of meetings and deadlines? Or just looking to jumpstart your holiday relaxation? Gold Coast Airport's terminal building has got you covered! With ergonomically designed, coin-operated massage chairs, you can destress and recharge so that you can get back to work or travel feeling revived. Give it a try and you won't regret it!
Find Some Peace And Quiet
If you need a break from the hecticness of the OOL terminal and want to get some work done, many airlines have executive lounges that offer complimentary snacks and drinks, plus access to high-speed WiFi, business facilities, showers and more. Pre-booking is recommended but there's also the option of single-entry passes for a fee if there's space. Check out what's available at Gold Coast Airport lounges here! For a peaceful place to rest after your jet lag, the lounges offer widescreen TVs, games consoles, and even books for you to enjoy. So why not take advantage of these exclusive facilities! Don't forget to check out the available lounges at Gold Coast Airport before your next trip. You won't regret it!
Soak Up Some Sun
If you have a little bit of time before your flight, why not grab yourself a refreshing beverage, find a spot in one of the airport's cafes or even outside on the grass to soak up some sun before taking off? Coolangatta - the Gold Coast suburb that the airport was named after - means 'place of good view', and the airport certainly lives up to its name with stunning views of some of the world's most beautiful coastlines. So, why not make the most of it before you go?
Cash Back
Heading to Australia soon? Make sure you take advantage of the Tourist Refund Scheme! You can get back the taxes paid on any goods you carried in your hand luggage or are wearing onto the plane. Just bring your documents and head to Gold Coast Airport's TRS facility before your flight home. We've got all the info you need, including a step-by-step guide, to help you get that refund! Check it out here.
Top Things To Do Near Gold Coast Airport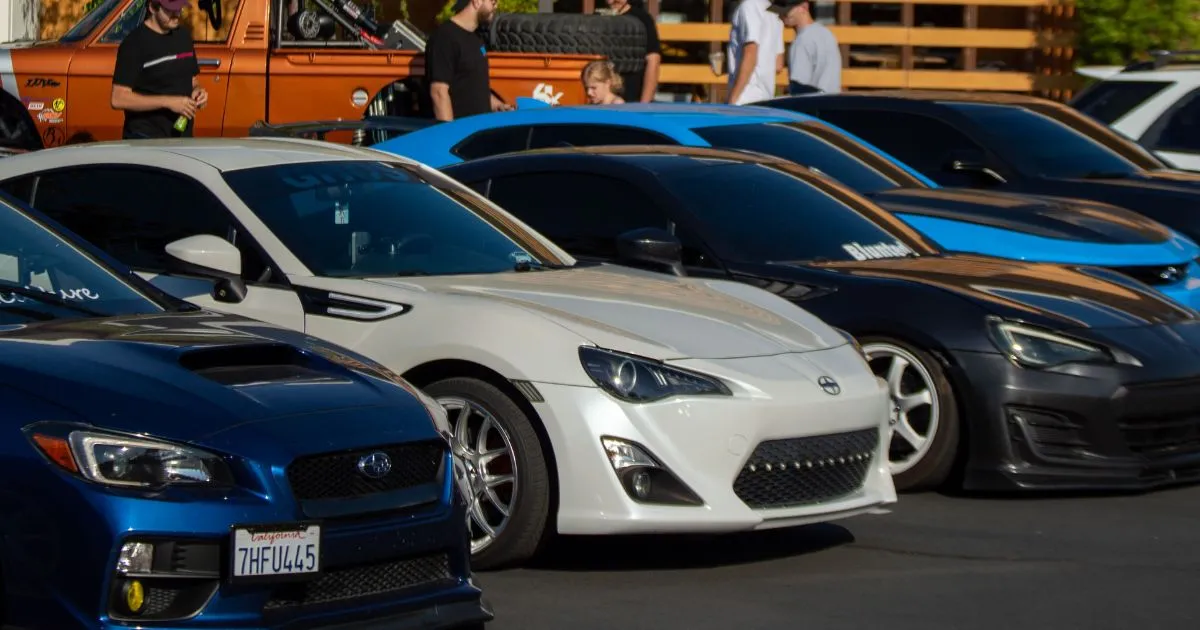 Life's A Beach
If you've just touched down at the Gold Coast Airport, you'll be pleased to know that some of its world-famous beaches are only two kilometres away - so it's easy to squeeze in some last minute sunbathing or enjoy a bit of coastal culture before your flight! Whether it's high-energy water sports or tranquil beach yoga, you're sure to find something to keep you entertained during your stay. All within walking distance of the terminal - what a bonus!
Surf's Up
The Gold Coast is a great spot for surfers of all levels - from newbies to pros! Not only are the beaches beautiful, but there are plenty of surfing clubs that have been around for ages and draw in wave riders from all over the world. Plus, many of the clubs have professional-level shops where you can buy or rent surfboards and even sign up for lessons. So, if you want to catch a wave like a pro, the Gold Coast is definitely the place to be!
Sea Life Of All Shapes And Sizes
Are you headed to the Gold Coast any time soon? If so, you're in for a treat! With its close proximity to the equator, OOL is home to an array of exotic aquatic wildlife - think dolphins, turtles and even whales! From June to November each year, these gentle giants make their yearly 3,100-mile migration to the tropical waters off the Gold Coast for birthing and raising their calves. You can even hop on the shuttle bus from Gold Coast Airport, only 3 miles away, for some of the best whale watching around! So be sure to keep your eyes peeled - you won't want to miss out on this incredible experience!
A National Park After Dark
If the beach isn't your thing, then why not head inland and check out Springbrook National Park? It's only a 45-minute drive from the airport and is packed full of amazing sights. The 15,310-acre UNESCO World Heritage site has been formed by volcanic eruptions over 23 million years ago and is home to incredible caves, waterfalls and an array of fascinating flora and fauna. During the day it's already stunning, but at night is when the park really comes alive! Take a night tour to observe nocturnal wildlife in its natural habitat and explore caves lit up by glow worms. It's an experience you won't forget!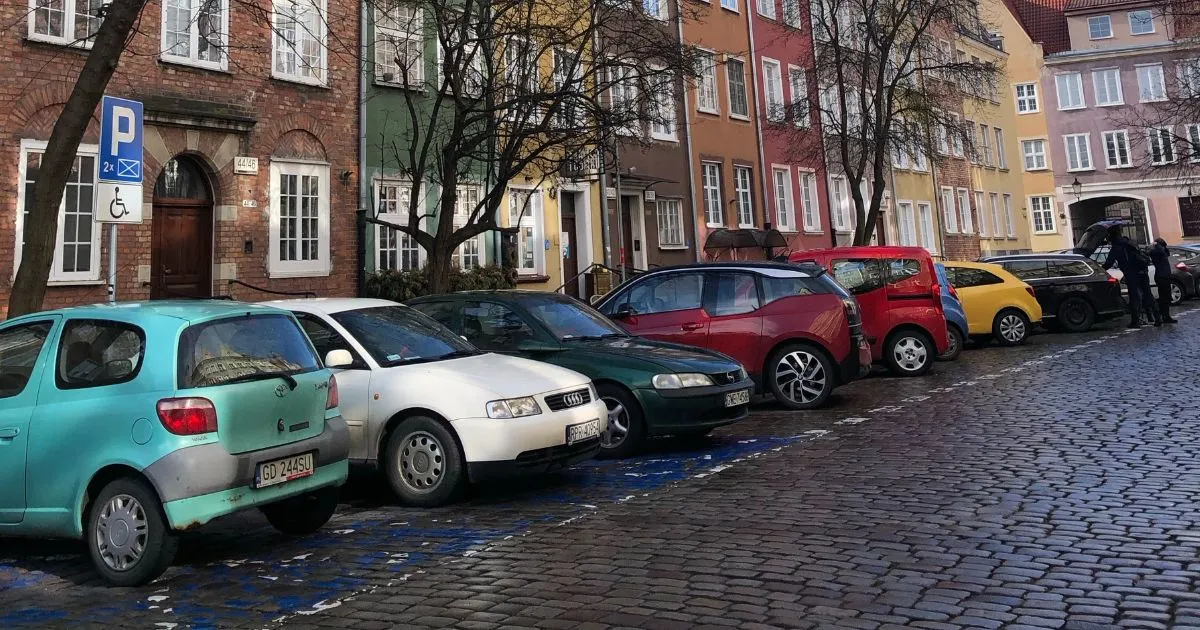 Keep It Coolangatta
Are you headed to the Coolangatta Airport soon? If the weather forecast isn't looking great, why not head to The Strand before your flight takes off? It's only minutes away from the airport and it's the biggest and best shopping centre and dining destination in Coolangatta. There are over 75 shops, outlets, cafes, bars and restaurants, as well as a six-screen cinema complex. So, whatever you're looking for - food, gifts or entertainment - you'll definitely find it here! And don't forget to try out some of the local cuisine while you're at it! The Strand has everything from Australian favourites to beach burritos and Vietnamese dumplings. Enjoy your stay!
Coastal Culture
The Gold Coast Arts Centre is the perfect way to explore the amazing art and culture of Australia's east coast - just half an hour away from the airport! Their in-house theatre, gallery, two cinema screens and arts café offer a great range of shows, artwork and film screenings. You can see work from top Aussie artists as well as the best of local up-and-comers, and even artefacts from the area's Aboriginal past. So come check out all the culture and creativity that this region has to offer!
Heard It On The Grapevine
Are you a wine lover? If so, the Gold Coast is the perfect place to explore! With its temperate climate and nutrient-rich volcanic soil, it's becoming increasingly renowned for its vineyards. You can take tours of the wineries just a few hours away from the airport, where experts will explain their history and processes - plus let you sample their wines straight from the source. Whether you're an expert or just beginning your wine journey, there's sure to be something that tickles your taste buds! So why not spend a day discovering new favourites before flying home?
Which Terminal?
Heading to the Gold Coast? You'll want to check out the main passenger terminal at OOL Airport! It's used by major international and domestic airlines like Qantas, AirAsia X and Tigerair Australia. Jetstar Airways operates from here too, as does Virgin Australia - it's becoming an increasingly popular hub for them. Seair Pacific is the only exception, they have their own hangar in the airport's general aviation area. You can find a list of airlines offering public flights to and from Gold Coast Airport on their website. Happy travels!
How To Get To Gold Coast Airport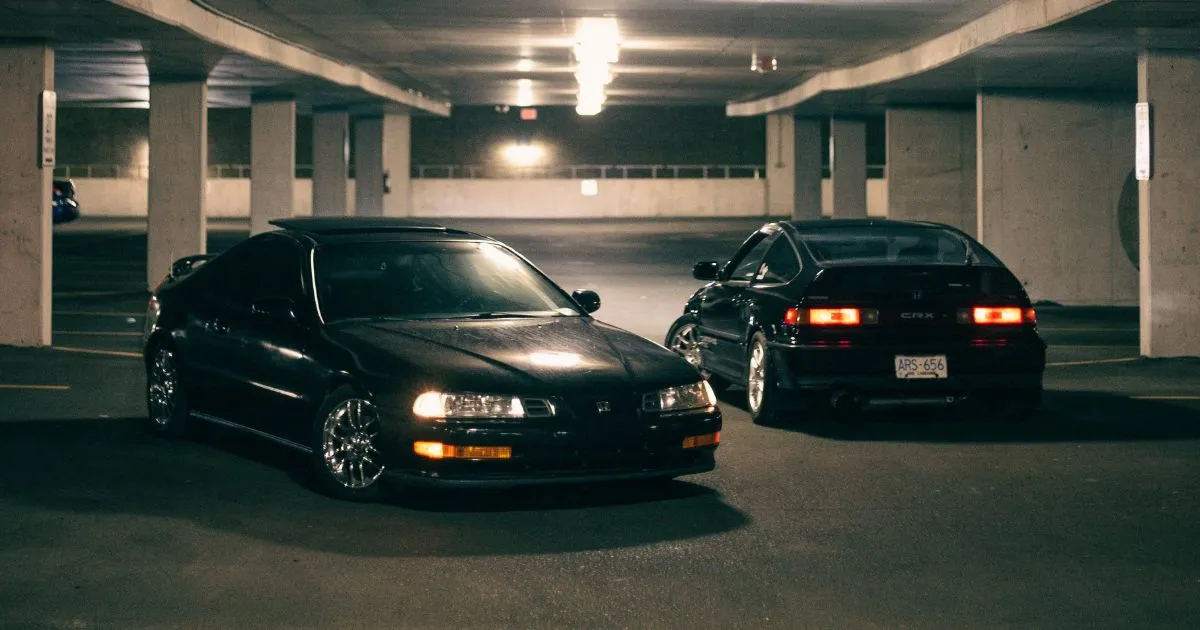 Car
Travelling to the Gold Coast Airport (OOL) by car is super easy! It's only 300 metres from the Gold Coast Highway and 1.5 kilometres north of the M1 Pacific Motorway, so you'll be there in no time. To get directions, just plug in postcode QLD 4225 into your GPS. You'll see signs for the airport, terminal and parking facilities along the way, so you won't miss it. Plus, it's an easy route to navigate! So why not get in the car and drive to the Gold Coast Airport today? You'll be there before you know it.
Bus And Coach
If you're heading to the Gold Coast Airport (OOL) from elsewhere, your best bet is Broadbeach South tram station which is just 12 miles (20km) away. There are regular shuttle bus services running every 20 minutes between 7am and 7pm daily, so it's easy to hop on the next one and be at the terminal in no time. Broadbeach South is the main transport hub for buses, coaches and trams all around the region, so make sure you plan to go there first before catching your next ride to OOL!
Train
If you're looking for an easy way to get to Gold Coast Airport, then the train is a great option! The nearest station is Varsity Lakes, which is just a 17-minute drive away and there's a shuttle bus service from the airport every half an hour. Plus, it's only a few stops from Brisbane Central on the North Coast Line, so you can be in OOL in no time.
Useful Tips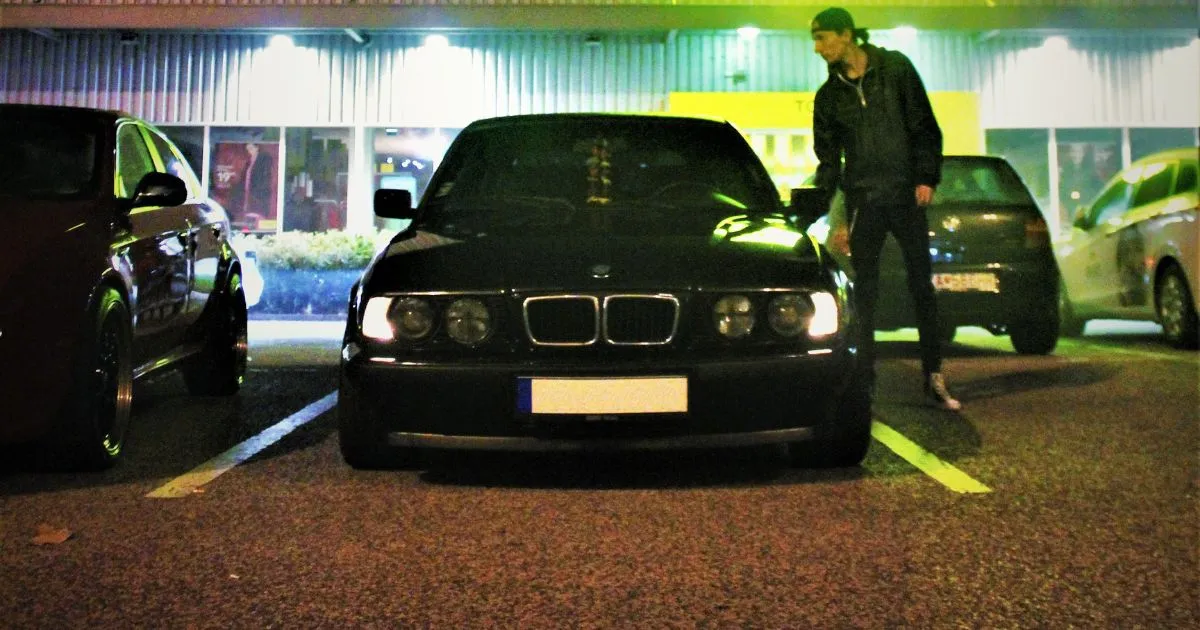 Arrive In Plenty Of Time
If you're planning to fly out of Gold Coast Airport, it's important to leave yourself plenty of time. As the closest airport to one of Australia's most popular holiday destinations, and the major air travel hub between the east coast and the rest of the world, GC sees an average of 500,000 travellers each month - especially during peak holiday seasons. For domestic flights, aim to arrive at least 45 minutes before departure and for international flights, shoot for two hours prior to takeoff. That way, you can check in with plenty of time to spare!
Check Your Time Zone
If you're flying into or out of OOL, it's worth double checking what time you need to set off since the runway straddles the border between Queensland and New South Wales. In summer, when these states are in different time zones, the time can be tricky to keep track of! But don't worry - OOL operates on Queensland time all year round.
Which Terminal Do I Need?
All flights, both domestic and international, depart from Gold Coast Airport's main terminal building with one exception: Seair Pacific operates out of its own hangar in the airport's general aviation facility.
What Does OOL Have To Do With Gold Coast Airport?
Until 1992, Gold Coast Airport was known as Coolangatta Airport - named after the nearby suburb. Even after a fresh rebranding, it kept its unique IATA Airport code: OOL.
Don't Get Locked Out
The Gold Coast Airport isn't open 24/7- it opens from 4:30am to 11:00pm. Unfortunately, for security reasons, the airport is locked up when it's not operational and you won't be able to get in until opening time. So if you're catching a flight early in the morning make sure you don't arrive too early or you'll have to wait outside until the terminal opens.
Time Your Pick-up To Avoid A Fine
If you're heading to Gold Coast Airport to pick someone up, remember that there are two free-to-use bays right outside the terminal building. However, don't be tempted to park or wait in them - it's not allowed and could result in a penalty. Try to estimate your passenger's arrival time plus give them around 10-15 minutes to grab their luggage before you get there. That should help to avoid any congestion!
Gold Coast Airport FAQs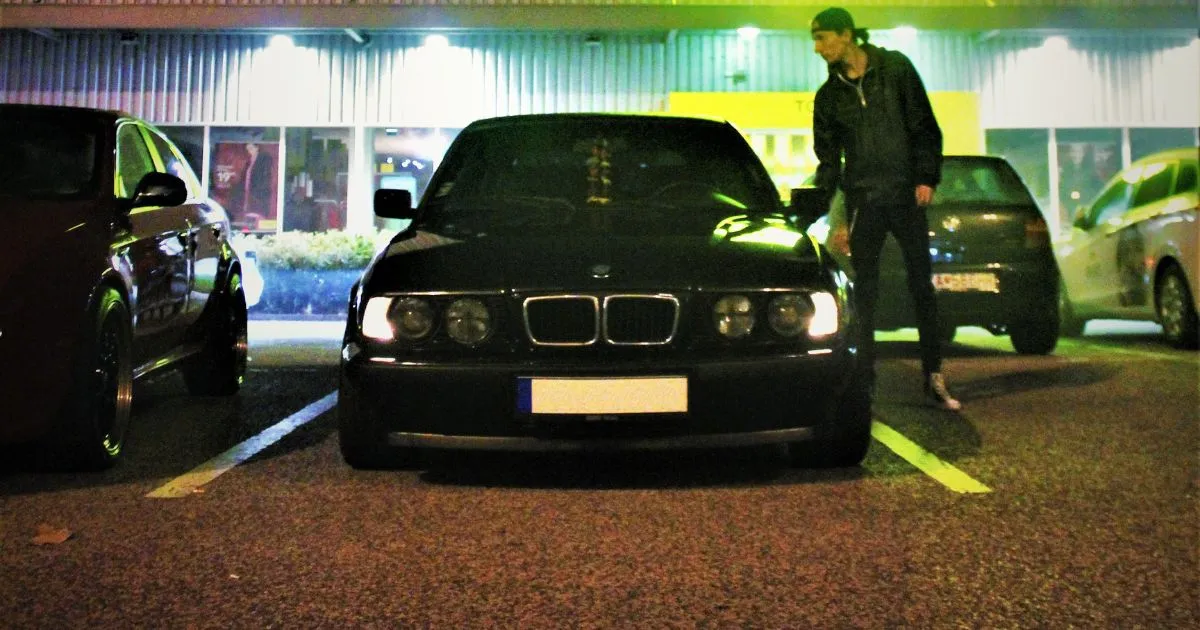 Where Are The Short-stay And Long-stay Car Parks?
Heading to the airport? Make parking simple with OOL's Terminal Parking facility! It's just a few minutes' walk from check-in and provides both long- and short-stay options. Plus, it's clearly signposted on approach so you won't have any trouble finding it. Make your journey that much easier!
Do I Have Enough Time To Get Between International And Domestic Terminals?
If you're transferring between flights at OOL, it couldn't be simpler! All departures and arrivals, both domestic and international, are located in the same terminal building. Just check-in again and make your way to the next gate! Easy!
Where Can I Find Information About My Flight?
If you can't find the info your airline gave you or if your flight details change, don't worry! You can always check Gold Coast Airport's real-time arrivals/departures feed to keep an eye on when your flight is coming in and what gate it will be arriving at. That way, you'll never miss a flight!
What Special Assistance Is Available?
If you have any special needs for your visit to OOL, just let your airline know and they can make the necessary arrangements with the airport. You can check out Gold Coast Airport's accessibility policy for more info. They've designed everything on one floor with all the modern comforts so everyone can feel comfortable during their time there. Let them know what you need and they'll sort it out! Hope this helps! Enjoy your visit.
Why Should I Pre-book Parking?
Pre-booking your parking is the way to go if you want to make sure your car has a spot during peak hours and holiday seasons. That way, you can drive right up without any hassle, park, and get straight to having a great time on your trip. OOL has plenty of modular parking facilities that can adapt to meet demand, but they can fill up quickly. Book now to secure a space for your car!
I've Lost Something At The Airport - What Do I Do?
If you've lost something in the terminal, head to the Information Desk during regular airport hours. Unfortunately, Gold Coast Airport can't help with any items left on board your flight - so if you left something on your plane or your bags didn't arrive, it's best to contact your airline ASAP.
Is There Wifi At Gold Coast Airport?
Yes, OOL has got you covered! They offer free and speedy WiFi all around the terminal, plus you can also get access to some paid Internet kiosks. So, whatever your connectivity needs are, OOL has got you sorted!
Is There Anywhere Quiet To Rest Or Sleep?
If you're looking to take a break from the hustle and bustle of Gold Coast Airport, then why not check out one of their executive lounges? They offer complimentary food and drink, business facilities and showers for visitors. Pre-booking is recommended as they can get quite full during peak hours, but some lounges will take drop-ins for a fee if space is available. Just remember that the airport closes to all passengers between 11:00pm and 4:30am, so you won't be able to stay overnight!
What Destinations Can I Fly To And From Gold Coast Airport?
Flights from Gold Coast Airport can take you to all sorts of exciting destinations, either directly or with connecting flights! Planning your next getaway has never been easier. Where will you go?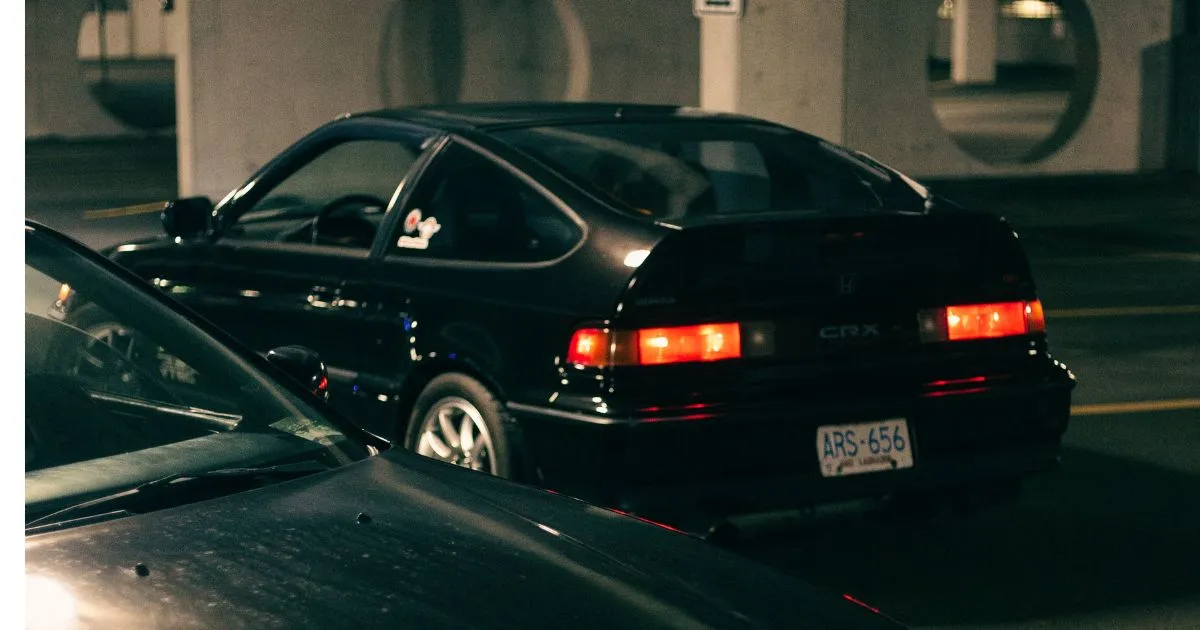 Sydney

Melbourne

Brisbane

Canberra

Newcastle

Perth

Gold Coast

Cairns

Hobart

Sunshine Coast

Launceston

Ballina-Byron

Auckland

Wellington

Christchurch

Nelson
Los Angeles

LaGuardia

Gatwick

London City

Fiumicino

Venezia

Barcelona El Prat

Madrid

Buenos Aires

Zurich

Frankfurt

Hamburg

Cape Town

Dublin

Calgary

Toronto