Cairns Airport And Parking: Everything You Need To Know
Submitted by

ParkingMadeEasy

on Mon, 20/03/2023 - 19:43
An Introduction To Cairns Airport Parking
At CNS there are three car parks for travelers. T1 Budget is the only lot for international passengers, and the other two are meant for domestic customers. These are called T2 Covered and T2 Uncovered, respectively.
Outdoor Parking
Looking for somewhere to park your car near the airport? T1 Budget is just a short walk away. It's free for up to 10 minutes, then you can pay different rates depending on how long you stay - from 10-30 minutes, 30-60 minutes, 1-2 hours and 2-3 hours. For longer stays you pay a fee per day. So it's easy to find the perfect parking option for your needs. Check out T1 Budget today!
Covered Parking
Heading to the airport? You'll want to check out the T2 Covered car park! This premium parking area offers 20% more space than other uncovered areas, plus it comes with a cyclone-rated shelter to protect you from sun and rain. It's just a couple of minutes away from Domestic arrivals. Plus, you can park there for free for 10 minutes or less. After that, rates start at small increments up to 2-3 hours. If you stay for longer than 24 hours, there are different prices for stays of 1-2 days, 2-3 days and 3-4 days. And after four days, you'll pay a fee per day (or part thereof). So check it out next time you're hitting the skies!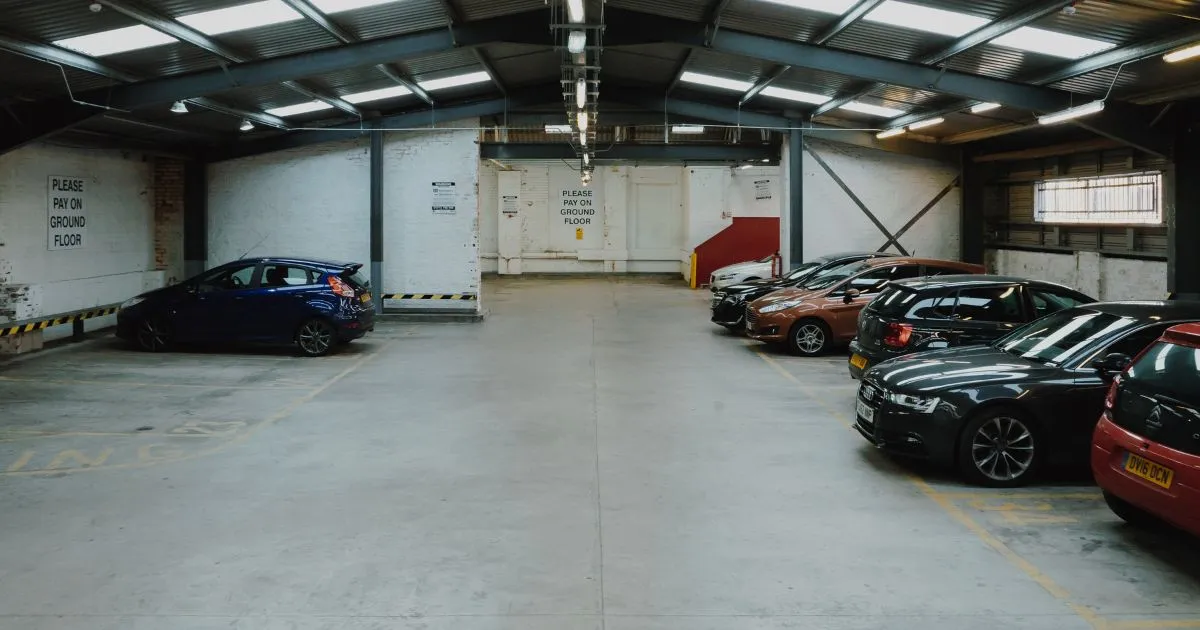 Map Displays Sample Listings Only; Start Your Free Trial Now To View All Listings Near You.
Cairns Airport Car Parking Spaces For Rent
Parking Made Easy helps you find parking where you need it with the best car parking spaces for rent in Cairns Airport.
Access unlimited search results, listings and more.
SUMMARY: Great value & walking distance Cairns Official long stay-Experience great value - Save up to 40% by booking online-Secure airport parking
$30.00
per day
SUMMARY: Premium Indoor on-airport Parking outside the terminals-Walking distance to both terminals, covered walk-way, wider spaces-CCTV, open 24 hour
$34.00
per day
SUMMARY: Official parking available to travellers from both terminals-Right outside Terminal 1 and just a 1-2 minute walk-Great value, save up to 40%
$30.00
per day
Guide To Cairns Airport
Cairns Airport (CNS) is a busy hub - in fact it's the seventh-busiest in Australia! With 14 commercial airlines, including Qantas, Virgin Australia and Cathay Pacific, you can fly to virtually any major city or tourist destination. It's also a base for the State Emergency Service and the Royal Flying Doctor Service of Australia. In the period from 2015 to 2016, an incredible 4.7 million passengers passed through CNS! So why not make the airport your first stop when planning a getaway? You won't be disappointed.
What Are Cairns Airports Contact Details?
Address: Airport Ave, Cairns Airport, QLD 4870, Australia. Phone: +61 7 4080 6703 Website: Cairns airport
Location Of Cairns Airport
CNS is located just north of Cairns - it's in Aeroglen, about 2.6 miles (4.3 kilometres) away from the city centre. You'll find Trinity Bay to the east and Mount Whitfield to the west when you arrive. If you're looking for transport into town, there's an airport shuttle that runs daily, as well as regular coach services to Port Douglas and Palm Cove.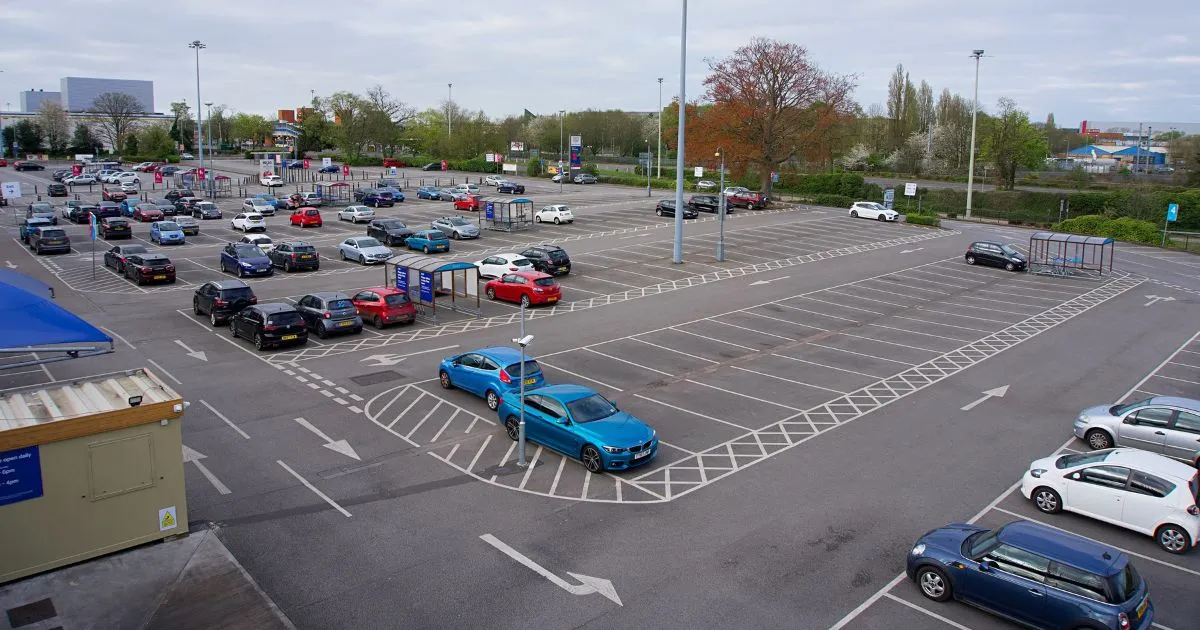 History Of Cairns Airport
The story of Cairns Airport began back in 1928 when local aviation enthusiast, Tom McDonald, was seen flying his de Havilland Gipsy Moth near the current site. In 1934, locals started raising funds to build runways so that aircraft could take off and land safely on a regular basis. Two years later, Cairns City Council purchased the land and built three runways using local resources. During World War II, the Federal Government acquired the airport for use by the RAAF and sealed the runway in 1943. After the war, civil operations resumed and the runway was extended to one mile (1.7 kilometres) to accommodate larger aircraft. In 1962-1967, the runway was lengthened again so jets could land. By the early 1970s, Ansett and Trans Australia Airlines were offering regular flights from CNS to cities across Australia. In 1975, Air Niugini began the first-ever flights from Cairns to Papua New Guinea. As passenger numbers surged, it became clear that existing facilities weren't enough and the Federal Government handed the airport to local ownership. Major redevelopments began in 1982, including an extension of the runway and a new dual terminal for domestic and international passengers. In 1988 construction started on a separate International Terminal which was completed two years later. Further renovations took place in 1997 with the addition of a 43,055 square feet (4,000 square metres) airport administration office. Then in 2007 a massive AUD200 million redevelopment began which included expansions to the Domestic Terminal and a common-user facility for all airlines operating within Australia. This work took three years to complete. Today Cairns Airport provides an important gateway to the North Queensland region and is one of Australia's busiest airports. It was a long journey to get here, but the history of this amazing facility is well worth celebrating.
Cairns Airport Facilities
If you're looking for a place to chill before your flight, Cairns Airport has got you covered! They have lots of great food and drink options like fast-food joints, gourmet sandwich shops, bars, cafes and premium coffee places. You can even get some books or magazines to keep yourself entertained. Plus, they have plenty of health and beauty products, travel accessories, and clothing to help you stay looking and feeling fresh while you travel. So come on down and make the most of your time at Cairns Airport!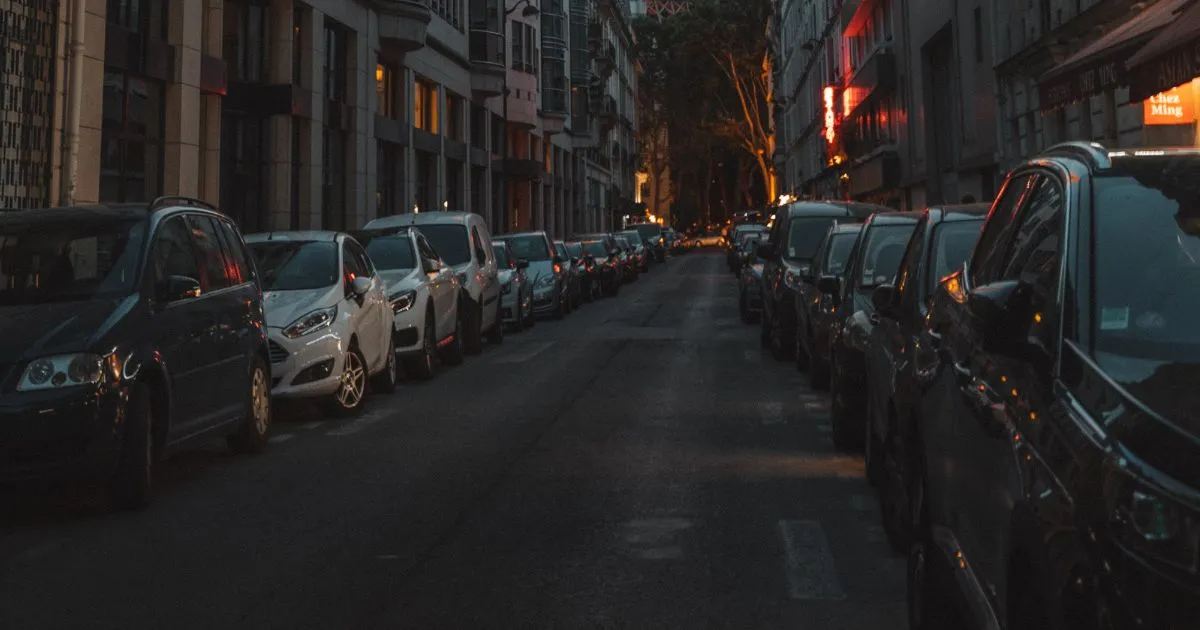 Smoking areas

Prayer room

Postal services

Pet collection

Pharmacy

Free WiFi

Family facilities

Currency exchange

ATM machines

Visitor information booth

Terminal car park

Long-term car park

Drop-off zone

Toilets
Disabled access

Baby-changing facilities

Shopping

Duty free

Convenience stores

Newsagents

Designer brands

Souvenirs

Food

Restaurants

Cafés

Chocolate shops

Drinks

Bars

Alehouses

Coffee shops
Cairns Airport Hotel And Parking
Looking for somewhere luxurious to stay near Cairns Airport? The Lakes Cairns Resort is just five minutes away and provides some incredible amenities, including four luxury swimming pools, a spa pool, sauna, floodlit tennis court, barbecue areas and even a playground. Plus, you get free parking and complimentary Internet access! If you're looking for something a bit more affordable, the Cairns Sheridan Hotel offers spacious rooms with air conditioning and mini-bars, as well as a pool, gym and free self-parking. Or, if you prefer peace and tranquillity, Reef Palms has self-contained accommodation just five minutes from the airport. You'll get access to free WiFi, a large landscaped pool and even a kids' wading pool. Plus there's a free shuttle service to the CBD and airport! Whatever you choose, there's something to suit everyone near Cairns Airport.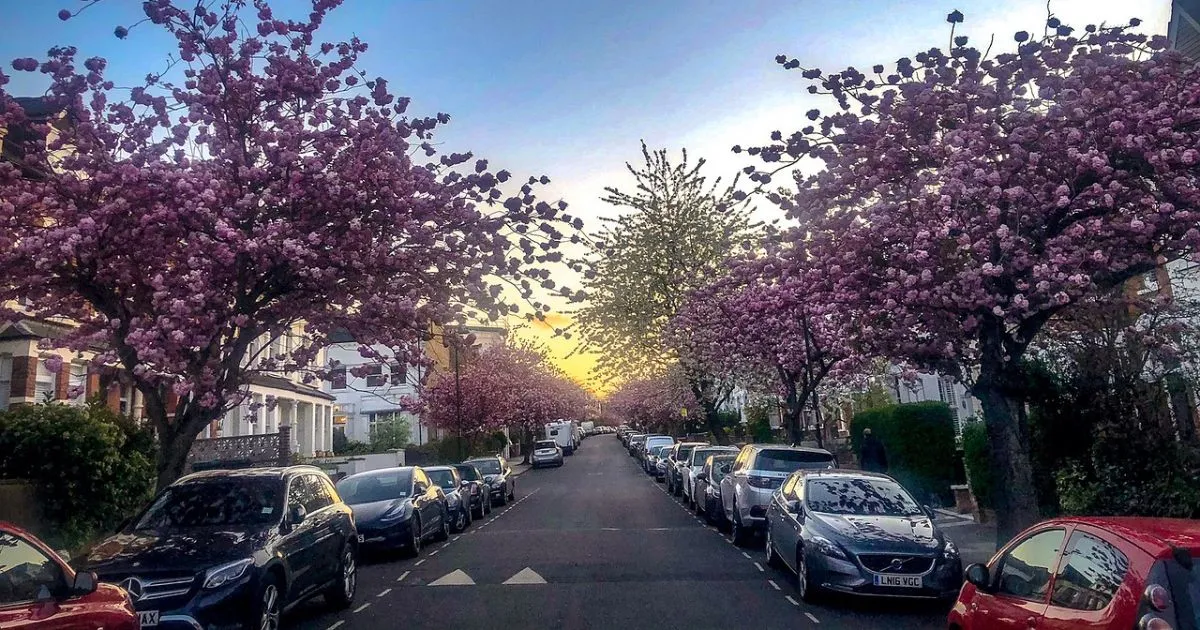 Top Things To Do In Cairns Airport
Get All You Need To Hit The Slopes, Waves And Reefs
Head to Surf Dive 'n' Ski in Cairns for the latest surf, dive, ski and skate gear from all the top brands. Vans, Billabong, Element, Tigerlilly, VonZipper and RVCA are just some of the names you'll find in-store. Plus, with their sponsorship of some of Australia's best surfers, you can be sure to get the right gear for your next wave-riding adventure! So head on in and check out Surf Dive 'n' Ski today. You won't be disappointed!
Search For The Little Things That Make All The Difference
Heading to the airport for your trip? Make sure you stop by Cairns Airport's Health & Beauty Express for over the counter medicines and a huge range of skincare products and fragrances. Or check out Eye Love for designer sunglasses from top brands like Jimmy Choo, Rayban, Prada, Oakley, Kate Spade and more. And if you need something to keep you entertained on your flight, Link (T2) and Relay (T1) have got you covered with magazines, books, toys, snacks and more! Don't forget to stock up before takeoff!
Grab A Reminder Of Your Time Down Under
If you're looking for the perfect souvenir to remember your time in Cairns, the airport has you covered! They've got all sorts of goodies, like boomerangs, cuddly kangaroos and koalas, Ugg boots, Driza-Bone coats and more - everything with a uniquely Aussie vibe. Plus, the Australian Produce Store has tons of local health products, macadamia nuts, honey, jerky, dairy and gourmet food to choose from. So grab something that captures the essence of Cairns for yourself or as a gift for a friend!
Get Tropical
Head to Cairns for a truly exotic experience! Discover Tropical North Queensland and Galerie Tropical are two of the shops at CNS aiming to bring you closer to Australia's unique culture and landscape. Here, you can browse aboriginal artefacts that reflect the local flora and fauna or find clothes, jewellery and accessories inspired by the climate. And you won't want to miss out on seeing the rare opals from Australia which are almost exclusively found right here! So come and explore Cairns for a truly unique taste of Australia.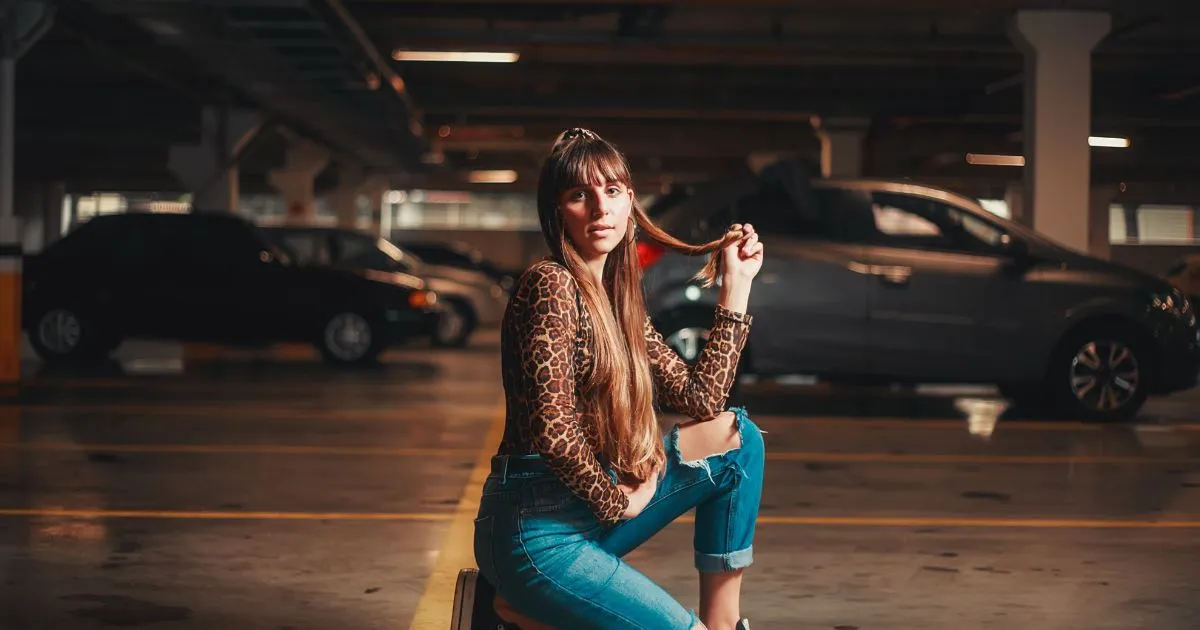 Find Perfect Gifts At Bargain Prices
Head to Aelia Duty Free for amazing deals on premium goods! You can pick up a bottle of Johnny Walker, Moët & Chandon or Bombay Sapphire whiskey - perfect for treating yourself or someone special. Plus, you'll find exclusive fragrances and skincare products from Dior, Lancôme and Viktor & Rolf. Don't miss out on these unbeatable prices - head to Aelia now!
Top Things To Do Near Cairns Airport
See One Of The Seven Wonders Of The World From Above
GSL Aviation is the perfect choice if you want to explore northern Queensland from above! Their Great Barrier Reef Scenic Flight takes you on a 40-minute journey across Australia's stunning natural wonder. You'll get an unbeatable view of 2,900 reefs and 900 islands that make up this incredible reef – so large that it can even be seen from the moon! Plus, you have a guaranteed window seat so that you can make the most of the aerial views and listen to your pilot's in-flight commentary. After exploring the reef, you'll take off towards Cairns to get an even better view of Green Island, Palm Cove, Arlington Reef and Cairns itself. It's an unforgettable experience!
Explore A Tropical Paradise Just Minutes From The Airport
Head to the Cairns Botanic Gardens and explore the beauty of tropical plants! This oasis is full of ferns, orchids, birds, butterflies and more. Learn about the role of tropical plants in Aboriginal culture, or take a virtual tour on the Cairns Regional Council's website for a glimpse into this stunning environment. Don't forget to pick up pamphlets for a self-guided walk and relax in the serene atmosphere while you're there!
Take The Cableway Through The Rainforest
No visit to Cairns is complete without taking a ride on the Skyrail Rainforest Cableway! Hop in one of the gondola cabins and glide above the stunning canopy of the World Heritage Site. You'll travel 7.5 kilometres all the way to Kuranda, a sleepy mountain village that's packed with wonderful sights like Birdworld, the Australian Butterfly Sanctuary and Barron Gorge. You can return by cableway or take the Kuranda Scenic Railway for even more amazing views of tunnels and bridges surrounded by lush rainforest. Don't miss out on this incredible experience!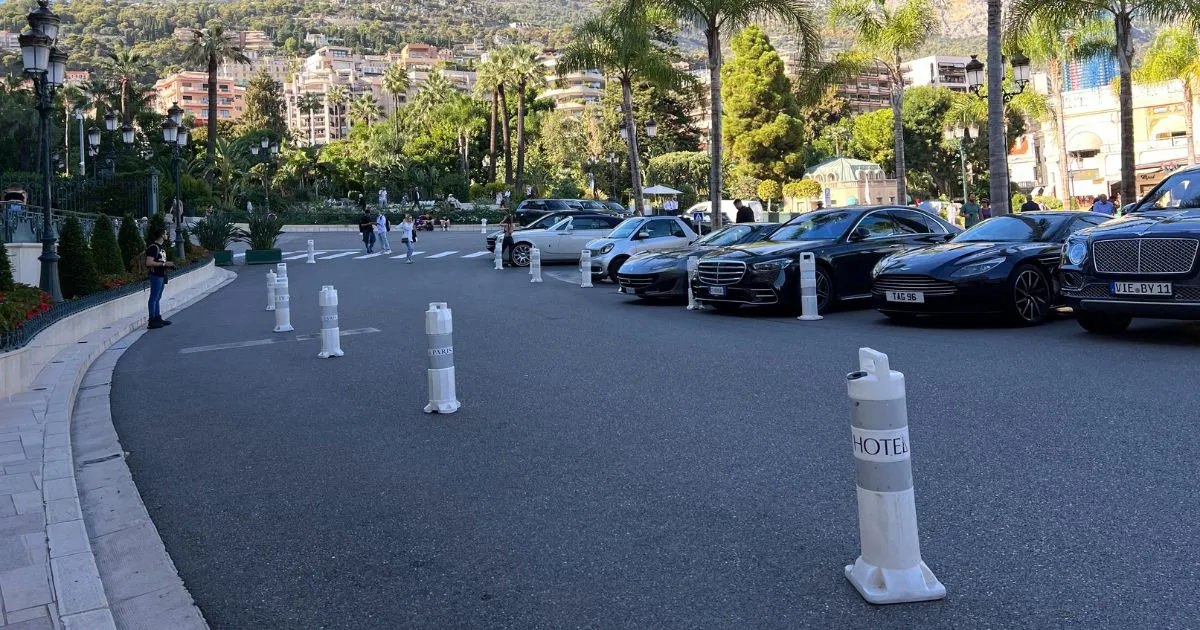 Visit Australia's Only Japanese Arts And Arms Gallery
If you're a fan of world culture and history, then the Samurai Gallery Australia is definitely worth checking out! This unique museum offers an unparalleled insight into the art, armour and weapons of feudal Japanese warriors. You'll find ancient pieces from hundreds of years ago, giving you a real sense of what life was like for these high-ranking members of society. So if you're looking for something a bit different to explore, the Samurai Gallery is definitely worth a visit!
Immerse Yourself In Aboriginal Culture
Come to Tjapukai Cultural Park for an amazing experience into Australia's indigenous culture! Take a guided tour with one of the locals, learn how to throw a spear and play the didgeridoo. You can also watch a multimedia presentation telling the story of the tribes' creation and understand the role of Rainbow Serpent myth in indigenous culture. At the end of your visit, you can even make your own rainforest-style jewellery! The park is open all year round and provides full wheelchair access. So why not come down and explore this unique cultural experience!
Swim In The Sun And Splash Safely In The Shallows
Head to Cairns Esplanade Swimming Lagoon for a fun and safe day out with the family! With stunning views of the mountains on the horizon, you can swim, sunbathe or have a picnic in the park. Plus, there's plenty of outdoor adventure equipment at Muddy's Playground to keep your little ones entertained. Best of all, it's free to enter and there are showers available in the amenities block. So come on down and enjoy a day out in tropical north Queensland!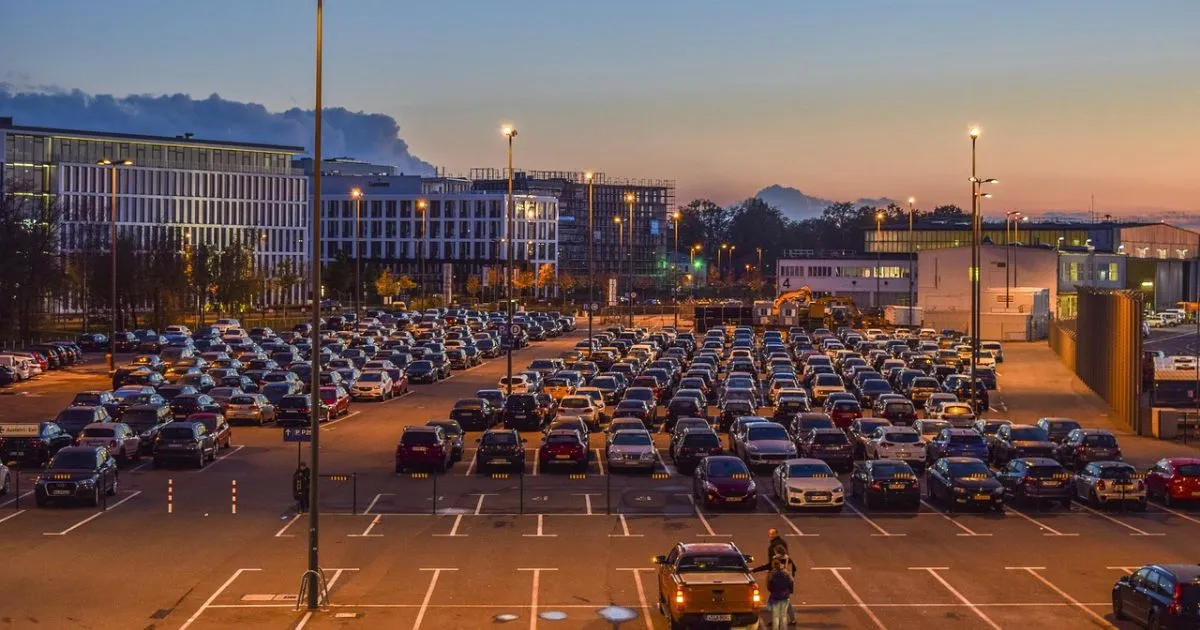 Which Terminal?
Cairns Airport has two terminals - T1 International and T2 Domestic. They're located 200 metres apart from each other, with a walkway in between. It's a hub for Jetstar Airways and Skytrans Airlines and also a focus city for Qantas. If you're looking to take a flight from Cairns Airport, you can find the list of airlines on their website.
How To Get To Cairns Airport
Car
If you're starting from Cairns city centre, just hop on Highway 1 and head north for about 8 kilometres. After around 10-11 minutes, you'll see the airport on your right. You can also reach Cairns Airport using the Captain Cook Highway from the north or the Gulf Developmental Road (number 1) if you're coming from the west.
Bus And Coach
Sun Palm Transport runs the Airport Connect bus service that links CNS with the Translink transport network. The C9 Bus Stop at 381 Sheridan Street (Cairns Northern Health Centre) is your starting point - buses leave every hour from 4:15am to 6:15pm, but you'll need to book at least 24 hours in advance. Eclipse Transport also offers pre-booked coach transfers from CNS to Palm Cove or Port Douglas, with journeys taking 1.25 hours and running every half an hour - stopping at Thala Beach Lodge and Northern Beaches too! So if you need a ride the airport to any of these locations, just be sure to book your place ahead of time.
Train
CNS doesn't have a train station and there aren't any local trains operating in Cairns itself. But don't worry, you can get shuttle buses from the airport into the city centre and connect with the long distance rail services at Cairns railway station. Easy peasy!
Useful Tips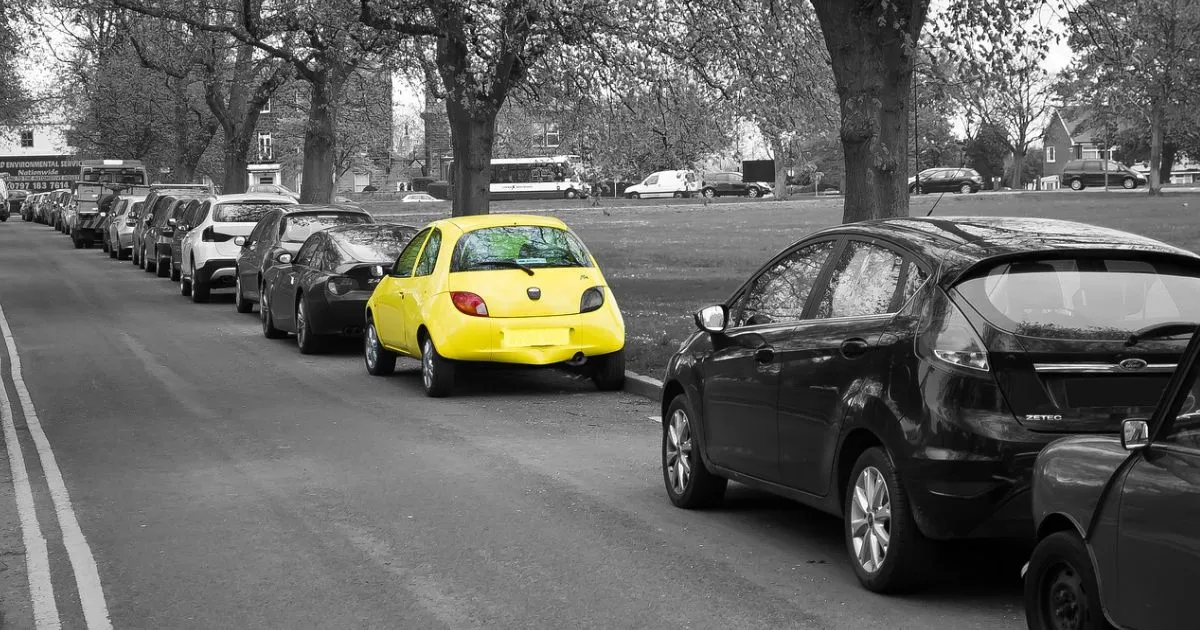 Free Wifi Is Available
Are you flying through Cairns Airport? You're in luck! Free WiFi is available for a limited time. In T1, passengers can access the internet for one hour every 24 hours. Over in T2, you get 30 minutes of free WiFi every day. Enjoy!
Download Your Favourite Movies
Stuck with nothing to do while waiting for your flight? Got a long journey ahead of you? The Domestic Terminal departures lounge has got you covered! With their movie kiosk, you can download your favourite films straight to the device of your choice. All it takes is a small fee and access to the free WiFi - so grab yourself a movie and keep yourself entertained!
Don't Be Hassled By Drivers
Bus and taxi drivers are not permitted to approach members of the public to try and solicit a fare. All transfers must be either pre-arranged or booked in the terminal at the Sun Palm information centre and it is against the law for drivers to approach you at the airport.
Transfers Between Terminals Are Quick And Easy
Need to transfer from T1 to T2? No problem, just follow the blue line along the covered walkway and you'll be there in no time. Travelling from T2 Arrivals to T1 Departures? Follow the green line - it's that easy! Don't worry, you won't get lost. The lines are clearly marked!
Know The Latest Check-in Times
It's important to make sure you check in on time before your flight. Most airlines require that you do this at least 45 minutes before departure, while some international flights may require you to check-in two hours ahead of time. To avoid any issues, we suggest checking with your airline for their specific requirements. That way, you can be sure you won't miss your flight!
Cairns Airport FAQs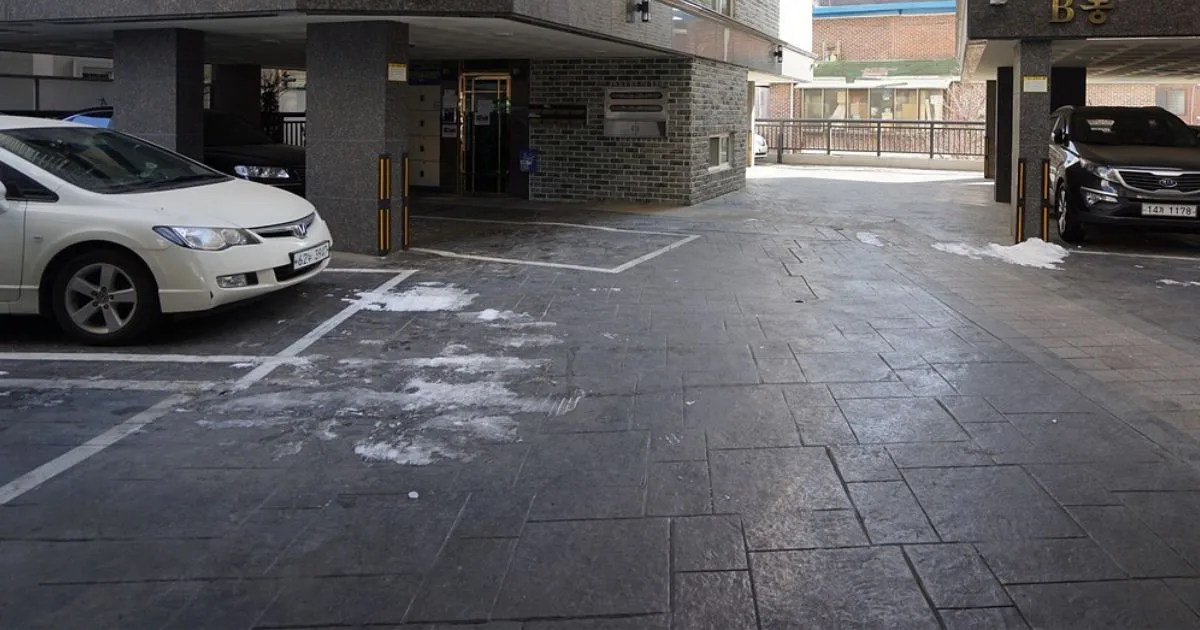 What Time Do The Car Parks Open And Close?
CNS car parks are open all day, every day - 24 hours a day, 7 days a week!
How Far Is Cairns Airport From Port Douglas And Palm Cove?
It's just over an hour's drive from Port Douglas to Cairns, taking the Captain Cook Highway (also known as State Route 44). If you're heading to Palm Cove, it's only 28 minutes along National Route 1 and the Captain Cook Highway. So, jump in the car and you can be enjoying the views of Cairns or Palm Cove in no time!
What Time Does The Airport Open?
Cairns Airport opens up two hours before the first flight of the day (or 4am, whichever comes first) and stays open until after the last flight has taken off for the night.
Where Are The Taxi Ranks?
If you're arriving or departing from Cairns Airport, there's a taxi rank right out the front! Just follow the signs to find it. And don't worry if there isn't one in sight - staff at the Cairns Taxis booking call centre monitor the rank 24/7 so you can just use the intercom to order one up. Easy!
What Destinations Can I Fly To And From Cairns Airport?
Flights from Cairns Airport can take you to all sorts of exciting destinations, either directly or with connecting flights! Planning your next getaway has never been easier. Where will you go?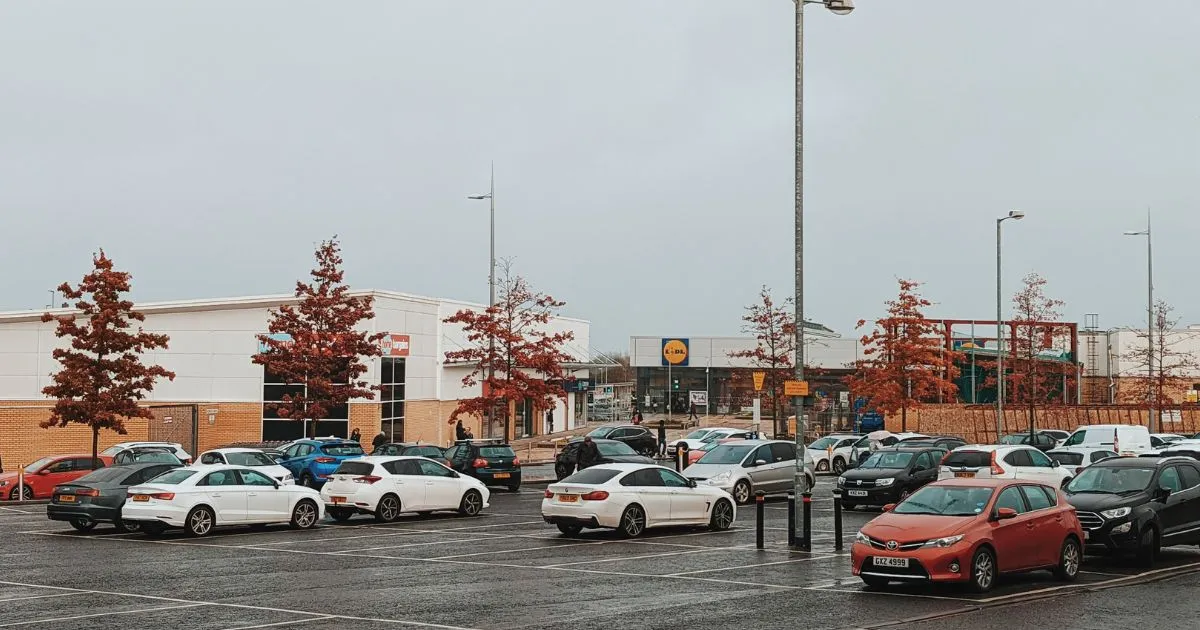 Sydney

Melbourne

Brisbane

Canberra

Newcastle

Perth

Gold Coast

Cairns

Hobart

Sunshine Coast

Launceston

Ballina-Byron

Auckland

Wellington

Christchurch

Nelson
Los Angeles

LaGuardia

Gatwick

London City

Fiumicino

Venezia

Barcelona El Prat

Madrid

Buenos Aires

Zurich

Frankfurt

Hamburg

Cape Town

Dublin

Calgary

Toronto