Adelaide Airport And Parking: Everything You Need To Know
Submitted by

ParkingMadeEasy

on Sun, 19/03/2023 - 12:01
An Introduction To Adelaide Airport Parking
Adelaide Airport Parking is your one-stop solution for the parking needs of both business and leisure travelers. We provide hassle-free, secure, and affordable parking spaces at competitive prices to help make your journey as easy and stress-free as possible. With our range of car park options, you're sure to find a space that suits your requirements, whether you're short or long-term. Our car parks are regularly monitored by our trained professionals and operated in accordance with the relevant Australian laws and regulations. So, if you're looking for reliable Airport Parking in Adelaide, look no further than Adelaide Airport Parking! We offer the best service at unbeatable prices.
Short and Mid-Stay Terminal Car Parks
Adelaide Airport provides two official car parks: the Terminal Car Park and the Long Term Car Park. The Terminal Car Park is situated close to the main terminal building and offers secure and covered parking for passengers. It features a sheltered walkway to check-in, making it ideal for those dropping off or collecting friends or family with children. Parking rates at the Terminal Car Park start from 0-30 minutes and increase in hourly increments up to 34 to 48 hours. Any parking extending beyond 48 hours will incur a set daily charge. In addition, this car park provides 24 dedicated spaces (six on each level) for vehicles with disability permits, which are clearly marked by blue parking guidance lights, and are situated near the lifts for ease of access.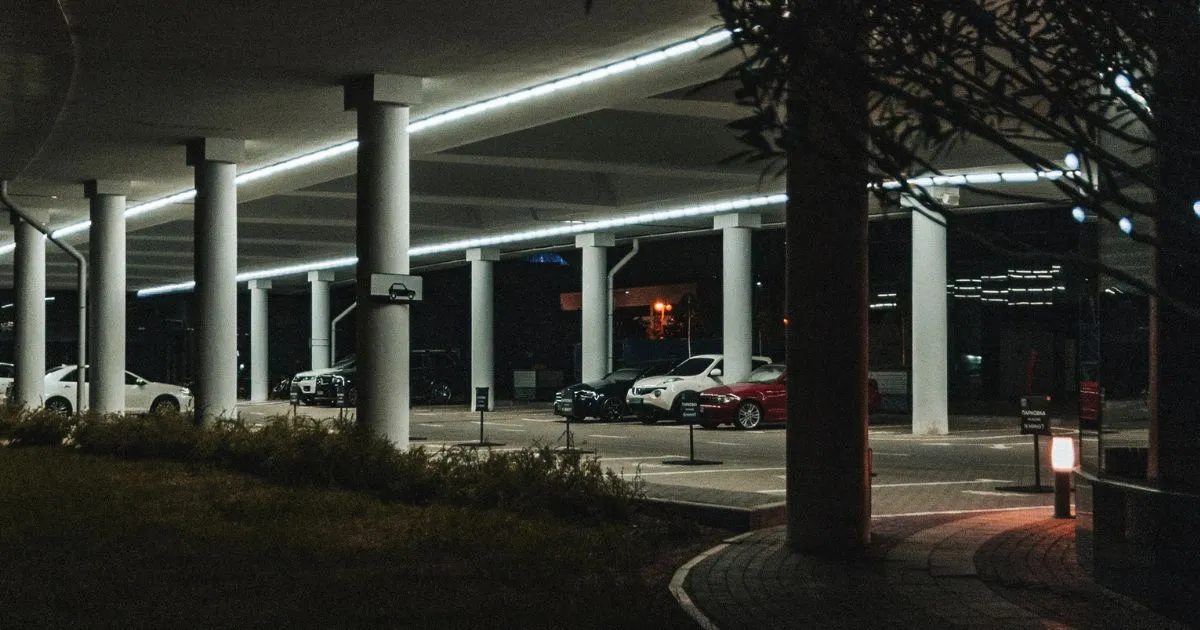 Long Stay Terminal Car Parks
Adelaide Airport's long-term car park is just a 10 minute walk from the terminal, but there is a free shuttle bus service available every 20 minutes from 4.30am to 11.20pm. This car park offers great value parking for stays of 1-7 days and cheaper daily rates than the Terminal Car Park for longer stays. For added convenience, priority parking is available adjacent to the entry/exit area and Parking Made Easy has great deals on park and ride services located nearby. You can take advantage of these options for a stress free trip to the airport.
Pick-up and Drop-off
The Adelaide Airport pick-up and drop-off zone is located near the entrance to the airport on Sir Richard Williams Avenue. Ground transport staff will direct you to the nearest parking space should you require one. Please note that if utilising this area for passenger pick-up and drop-off purposes, you are only permitted to stop in the far-left lane. Failure to comply with this regulation may result in a penalty.
Map Displays Sample Listings Only; Start Your Free Trial Now To View All Listings Near You.
Adelaide Airport Car Parking Spaces For Rent
Parking Made Easy helps you find parking where you need it with the best car parking spaces for rent in Adelaide Airport.
Access unlimited search results, listings and more.
SUMMARY: Outdoor Airport Parking Valet service near Adelaide Airport.-Adelaide's best value and service airport parking-State of the art security - ra
$41.00
per day
SUMMARY: Indoor Airport Parking Valet service near Adelaide Airport.-Adelaide's best value and service airport parking-State of the art security - ran
$58.00
per day
Guide to Adelaide Airport
Adelaide Airport (ADL) is the principal aviation hub in Adelaide, located just 6 kilometres (3.7 miles) from the city centre. It is Australia's fifth-busiest airport, serving over eight million passengers annually. In 2006, ADL was awarded second-place globally by Airports Council International and has been named Australia's best capital city airport in 2006, 2009 and 2011. It stands adjacent to West Beach.
Adelaide Airport Location
Located just 6 kilometres (3.7 miles) west of Adelaide's city centre, ADL is close to a range of local amenities and attractions. It is well-connected via the Adelaide Metro with its regular express double decker bus service as well as the JetBus service which stops at Glenelg and West Beach - both of which are Metroticket services. Passengers can also make use of the designated taxi rank located at the left of the pedestrian plaza outside the terminal, and convenience is provided by concierges who allocate taxis to passengers.
Adelaide Airport History
In 1921, an aerodrome was built in Adelaide to facilitate the mailing of items between Adelaide and Sydney. To meet the growing demands of aviation, this site was chosen as the official airport for the city in 1946. Construction began that year and by 1954 regular flights were available from Adelaide Airport. In 1982, an international terminal opened at this location, opening the doors to international services.
Adelaide Airport Facilities
ADL is a bustling airport that caters to millions of travellers annually, providing the necessary services and amenities for a comfortable experience. Adelaide Airport boasts baggage storage lockers, currency exchange and banking services, Wi-Fi access, postal facilities and more. All these services will help you make your journey seamless and enjoyable.
Smoking areas

Prayer room

Postal services

Pet collection

Pharmacy

Free WiFi

Family facilities

Currency exchange

ATM machines

Visitor information booth

Terminal car park

Long-term car park

Drop-off zone

Toilets
Disabled access

Baby-changing facilities

Shopping

Duty free

Convenience stores

Newsagents

Designer brands

Souvenirs

Food

Restaurants

Cafés

Chocolate shops

Drinks

Bars

Alehouses

Coffee shops
Adelaide Airport Hotels and Parking
There are several lodging options available near Adelaide Airport, both budget and luxury. The closest hotels to ADL include Adelaide Airport Motel just 1.1 miles (1.7 kilometres) away, Morphettville Motor Inn 1.9 miles (three kilometres away), and Comfort Inn Anzac Highway 2.1 miles (3.3 kilometres) away. Adelaide Airport Motel offers a park and fly service that can be booked in advance online, as well as a shuttle bus to the airport for a nominal fee. The hotel also features a fully licensed restaurant, room service and on-site laundry services.
For those looking for added convenience during their stay, Adelaide Airport Motel is the perfect choice. The hotel's park and fly service and shuttle bus to the airport make it a great option for travelers looking to save time while visiting Adelaide. Additionally, the on-site restaurant, room service and laundry services are sure to add extra comfort during your stay.
For budget-minded travelers looking for a hotel near Adelaide Airport, Morphettville Motor Inn and Comfort Inn Anzac Highway may be better suited. The hotels offer basic amenities and are located within walking distance of the airport. Both also provide easy access to public transportation, making travel around the city convenient and hassle-free.
The Best Things To Do In Adelaide Airport
Music At The Airport
Adelaide Airport has partnered with Music SA, an organisation based in Adelaide dedicated to developing careers within the contemporary music scene and providing cultural and economic advantages to artists, residents, businesses, visitors, and international audiences. As part of this partnership, 'Music at the Airport' has been launched - a weekly musical event featuring South Australian musicians showcasing their talents. These performances are held in the Centre Concourse on level 2 and can be viewed on the airport's website.
Kids Play Are
Adelaide Airport provides a play area and nursery, located next to Hudson's Coffee on level 2. This secure facility is complete with a childproof gate for the safety of all children present. Parents can relax with a hot beverage from Hudson's while keeping an eye on their little ones as they play in this convenient space. Use of the play area and nursery is free for all travelers.
Local Gifts And Mementoes
Adelaide Airport provides an extensive collection of stores, from duty-free to designer labels. At ADL, travellers will find familiar high-street retailers in addition to a broad selection of Australian souvenir vendors. Level 2's Australian Way offers jewellery, clothing, Aboriginal arts and crafts, chocolates made in Australia, toys and other ornaments ideal for souvenirs and presents.
Have An Aussie BBQ
Barbecues are a beloved Australian tradition, and you can enjoy the flavours of the flame-grilled delicacies without ever leaving Adelaide Airport. The Thomas Cooper Bar serves up Aussie BBQ classics throughout the day, but there are plenty of other options available if that doesn't tickle your fancy. For those with a sweet tooth, Cocolat dessert shop offers decadent white hot chocolates, fudge cakes and freshly cooked waffles. And if you just need a good burger and beer to make the flight go faster, there are plenty of pubs scattered around the airport terminal. Enjoy!
Surf The Web With Free Wifi
Adelaide Airport offers complimentary Wi-Fi access throughout the terminal building. To connect, locate the 'Adelaide Airport' wireless network in your device's settings or scan for available networks. Once you have connected, open your web browser and you will be taken to the login page. If not, any webpage you visit will automatically redirect you to the login page. Enter your required credentials and you can access the internet to stay connected with your social media, send important emails, or browse the web before your flight.
Best Things To Do In Adelaide
See Glenelg Beach
Glenelg, a beach-side suburb of the South Australian capital of Adelaide, is located just 8.9 kilometres (5.5 miles) away from Adelaide Airport. This popular tourist destination boasts stunning scenery and an array of attractions including hotels, shops, a free museum and various restaurants. As the oldest settlement on mainland South Australia, Glenelg is accessible by bus or through the complimentary tram that departs from Moseley Square.
Grab A Bargain At The Markets
Established in 1869, the Adelaide Central Market has been a legally recognised hub of food and culture for over 100 years. Located within 6.4 kilometres from Adelaide Airport, the market is home to more than 80 traders under one roof and is one of the largest under-cover markets in the Southern Hemisphere, bustling with activity and colour all-year-round.
Visitors may choose from a vast selection of fresh goods, including fruit and vegetables, meat and poultry, seafood, cheeses, baked goods and health foods. With more than 8.5 million visitors annually, the Adelaide Central Market continues to be recognised as the premier destination for multicultural cuisine and fresh produce.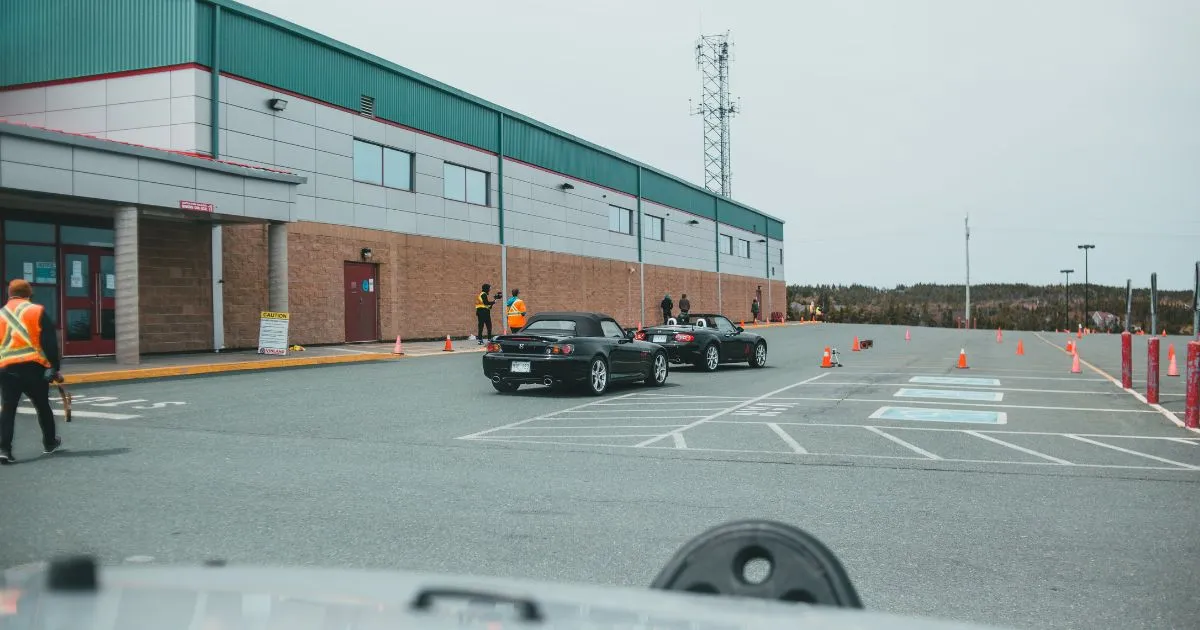 Get An Adrenaline Rush
Coastal Skydive is a highly acclaimed organisation that offers South Australia's only beach landing skydiving experience, in addition to the most contemporary specialist skydiving aircraft. Positioned 1.4 miles (2.2 kilometres) from Adelaide Airport, Coastal Skydive endeavors to furnish customers with the best skydiving experience in Adelaide, prioritising safety and professionalism without compromising on the thrilling and enjoyable nature of the activity. Our team of knowledgeable, experienced personnel provides expert tuition to first-time skydivers seeking an adrenaline rush from a true Aussie adventure.
Take An Adventure
Located just over two kilometres from Adelaide Airport, the Mega Adventure Park is an awesome spot for visitors to Adelaide! Get ready for incredible views of the city from the SkyWalk, take a daring leap of faith from the ParaJump, or explore the clouds on the aerial SkyMate. If you're feeling adventurous, why not launch yourself eight metres into the air while performing flips and turns on the MegaBounce? Whether you're an adrenaline junkie or just looking for some family fun, there's something for everyone at this incredible theme park.
Sail Into The Sunset
Temptation Sailing offers a selection of cruise packages departing from the Marina Pier, located 2.3 miles (3.7 kilometres) away from Adelaide Airport. The Temptation is a licensed charter vessel and the first in South Australia to be given permission to swim with and study dolphins. With cruises available across different timeslots, there's something to suit everyone. Experience the beauty of Australia's marine wildlife and create lasting memories during your stay in Adelaide with Temptation Sailing.
Experience The Wildlife
Kangaroo Island is the third-largest island off Australia's mainland and Kangaroo Island Adventure Tours provides professionally guided tours for visitors. Local guides are well-versed in the island's unique wildlife and its offerings. To reach the island, visitors can take a 30-minute flight from ADL to Kingscote Airport. Tour participants will have the opportunity to observe seals, pelicans, koalas and more, with meals prepared from fresh produce sourced from Kangaroo Island.
Discover Adelaide's History
Adelaide Gaol, once a prison and now an educational museum, is a popular tourist attraction and an important part of South Australia's heritage. It was constructed in 1841, and over the course of 147 years, it housed around 300,000 inmates. In 1988, it officially ceased operations as the longest continuously operating prison in Australia. Adelaide Gaol is one of the two oldest remaining public buildings in South Australia, located only 3.7 miles (5.9 kilometres) from Adelaide Airport. Visitors can participate in ghost tours, twilight tours, paranormal investigations and historical tours to learn more about its history.
Have A Swing At Golf
If you are looking for a fun and entertaining activity while waiting for your flight, then head to West Beach Mini Golf, located 1.4 miles/2.2 kilometres away from ADL. Adults and children alike will be sure to enjoy this mini golf course, as well as the snack stand offering hot and cold drinks, hot dogs, ice creams and light snacks. Be sure to check it out!
Which Terminal?
ADL, the fifth-busiest airport in Australia with over eight million passengers annually, features only one active terminal. The terminal was inaugurated by Prime Minister John Howard in 2005, and has capacity to accommodate up to 27 aircrafts and 3,000 people per hour.
The list of airlines providing public flights to and from Adelaide Airport can be located on the Adelaide Airport website. Passengers may use this resource to find out which carriers offer routes to and from the airport. Additionally, all related information regarding travel in and out of Adelaide Airport can also be found on the website. It is recommended that passengers check for the most up-to-date information before making any travel arrangements.
Ways To Get To Adelaide Airport
By Car
Adelaide Airport is just 6 kilometres west of the City of Adelaide's Central Business District, located on Sir Richmond William Avenue. To get there by car, those travelling from the west should take the A20 until they reach Adelaide and follow signs for the airport. Travellers from the south can take either the M1 or M2 northbound until they reach the airport signs. Those coming from the north should follow either the A1 along the coast or the A32 and A20 if coming from inland, before merging onto the M20 once nearing Adelaide, at which point signs for Adelaide Airport should become visible. The postcode for Adelaide Airport is SA 5950.
By Bus Or Coach
Airport City Shuttle offers a door-to-door service from Adelaide Airport to Adelaide hotels and businesses, with discounts available for group bookings. Although no prior booking is required, it is recommended that upon arrival at the airport, passengers make their way to the Information and Tourism Bookings Booth located on the ground floor of the terminal. The friendly staff at the booth will help with booking shuttle bus journeys and provide information about scheduled departures and arrivals.
The City Shuttle Bus operates every half an hour, between 8am and 9pm on weekdays, 8am to 6pm on Saturdays and 8am to 5pm on Sundays. So make sure you get to the booth on time and grab a seat on the bus!
By Taxi
If you're looking for a ride from the airport, there's a taxi rank to the left of the pedestrian plaza outside the terminal building. You'll find taxis with baby capsules, wheelchair access, five-seaters and maxi taxis for larger groups or station wagons for extra baggage. Please note that there is an additional fee added to fares for taxis leaving the airport.
By Bicycle
ADL has a great bike spot at the southern end of the old International Terminal Building - it's only 90 metres away from the exit. You'll find awesome service stations and secure parking here, and best of all, it's free! The facility shuts down at 11pm each night, but it reopens at 4am sharp. If you're looking for routes to get there, just check out www.maps.sa.gov.au/cycleinstead - it's got all the info you need! Happy cycling!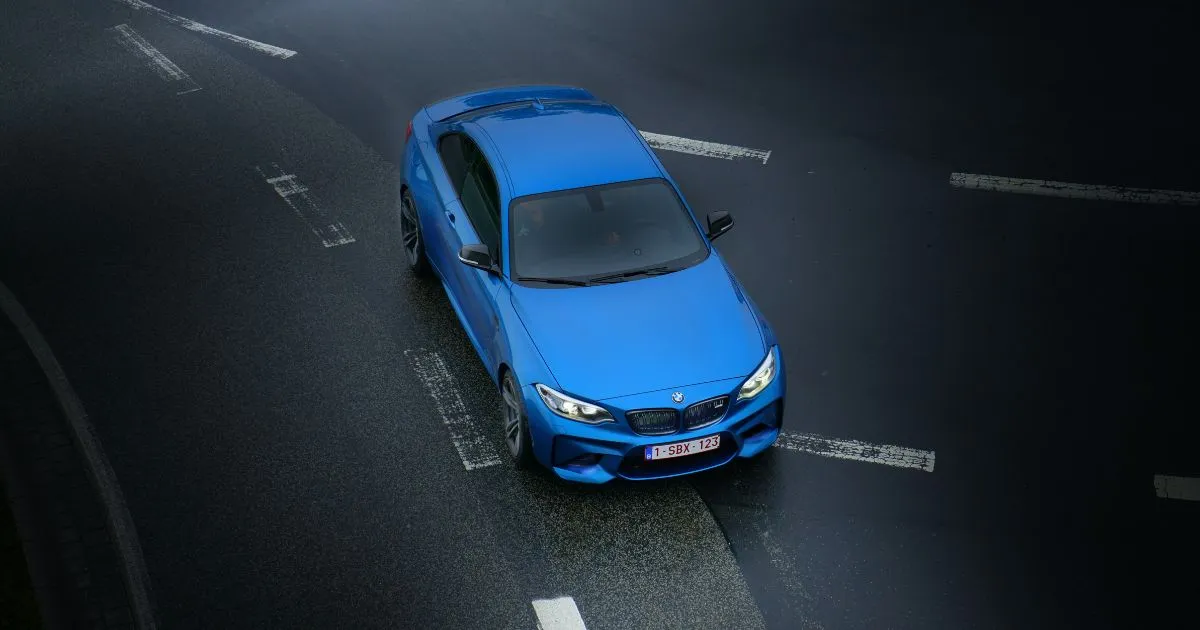 More Useful Tips
Get An Airport Map
Adelaide Airport may be a bit smaller, but if you're ever having trouble finding your departure gate or any of the airport's facilities, don't worry! You can get a handy map of the grounds or terminal right here and make your way around with ease. Simply click here: travellers guide.
Check The Local Weather
If you're catching a flight out of Adelaide Airport, it's best to check the weather before you head off. The drop-off zone doesn't have much protection from the elements, aside from a small and not very useful tilted canopy. So make sure to pack an umbrella or some other form of raincoat just in case!
Make Your Luggage Unique
Unfortunately, Adelaide Airport only has one baggage carousel for all international flights. So make sure your suitcase stands out! When multiple long-haul flights arrive at once, the baggage carousel can get pretty hectic. Keep an eye out to make sure you can spot and retrieve yours quickly.
Frequently Asked Questions - FAQS
Is Car Hire Available?
Car rental desks are right down by the baggage claim area, on the ground level of the terminal. To pick up your car, head to the multi-level car park – your rental company will be able to direct you to the right spot. When it's time to drop off your vehicle, just follow the signs back down to the same spot. Avis, Budget, Europcar Hertz, Thrifty, RedSpot and Sixt are all at ADL – so you're good to go!
Is There A Parking Map?
You can check out a map of ADL's car parks online right here!
Are There Luggage Storage Facilities?
Adelaide Airport has baggage storage lockers near the car rental offices on the ground floor of the multi-level car park. If you need your stuff stored for longer than expected, you'll have to pay extra. Charges change depending on what size luggage item it is. If you have any questions about these lockers, just give Smarte Carte a call on 1800 808 251.
What Are Adelaide Airports Contact Details?
Address: 1 James Schofield Dr, Adelaide Airport, SA 5950, Australia. Phone: +61 8 8308 9211 Website: Adelaide airport
Are There Duty Free Shops?
Adelaide Airport has two Aelia Duty Free stores, both located in the departure lounge on level 2 and arrival lounge on level 1. There's also a great pre-book service that lets you organise your duty free to be collected before or after your flight from the collection point - so convenient!
What destinations can I fly to and from Adelaide Airport?
Flights from Adelaide Airport can take you to all sorts of exciting destinations, either directly or with connecting flights! Planning your next getaway has never been easier. Where will you go?
Sydney

Melbourne

Brisbane

Canberra

Newcastle

Perth

Gold Coast

Cairns

Hobart

Sunshine Coast

Launceston

Ballina-Byron

Auckland

Wellington

Christchurch

Nelson
Los Angeles

LaGuardia

Gatwick

London City

Fiumicino

Venezia

Barcelona El Prat

Madrid

Buenos Aires

Zurich

Frankfurt

Hamburg

Cape Town

Dublin

Calgary

Toronto